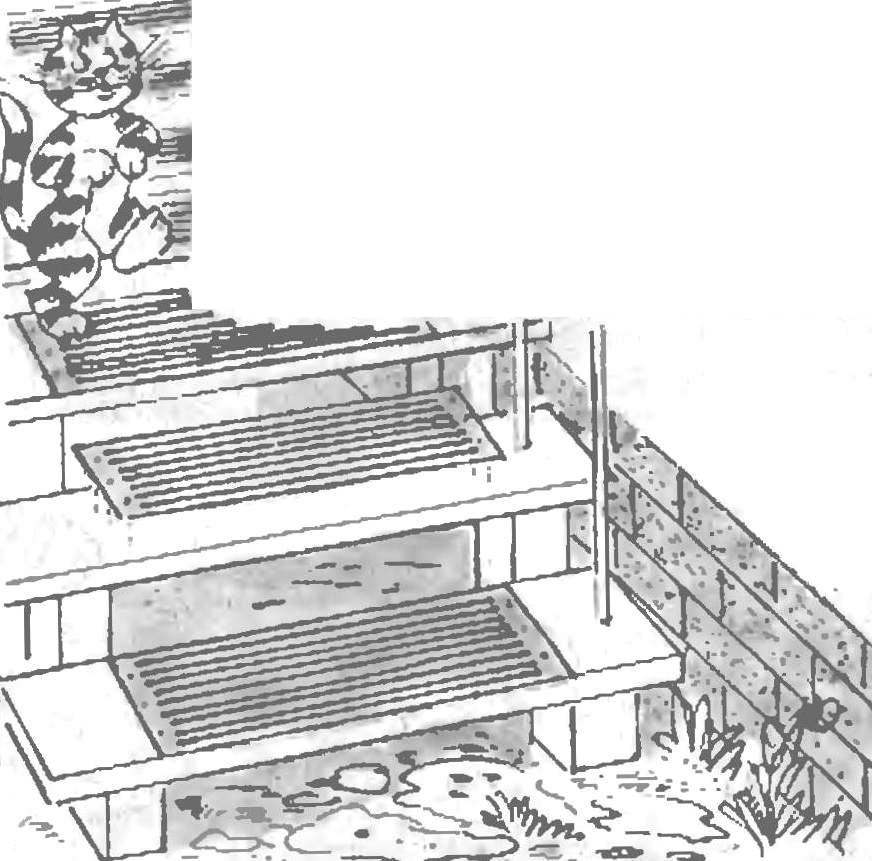 Many of you probably had no fear of climbing into the attic on this outside in rainy weather. One careless movement – and, as they say, "will fall and the bones will not collect". However, the ladder is very easy to "tame" beat to every step rubber Mat, which you can buy in the store. It will protect the paint from abrasion steps.
Recommend to read
DRAIN… ON "A LEASH"
To collect rainwater from the drain flooded the bottom of the wall and the Foundation, it usually put a barrel or descend from the roof a chain, playing the role of a "ladder" to calm...
BRUSH WITH EPHESUS
As a guard on a sword and protects the hand during a fight, and this simple device will protect it when working with a brush. Plastic bottle is cut open and his mate put on a pen — get a...