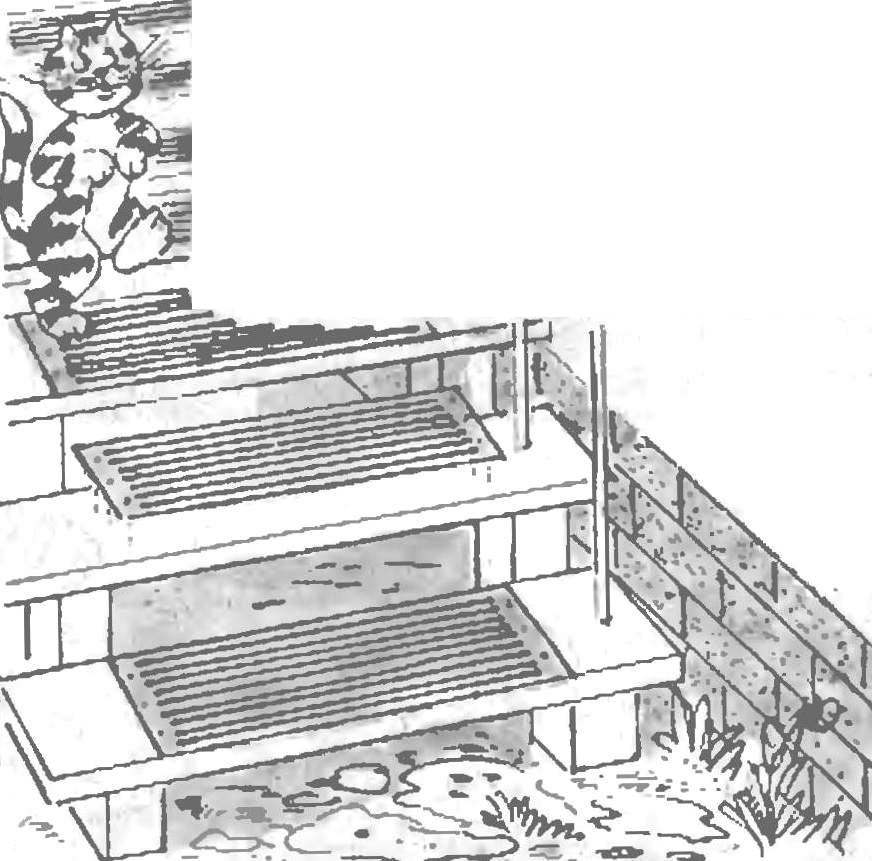 Many of you probably had no fear of climbing into the attic on this outside in rainy weather. One careless movement – and, as they say, "will fall and the bones will not collect". However, the ladder is very easy to "tame" beat to every step rubber Mat, which you can buy in the store. It will protect the paint from abrasion steps.
Recommend to read
HANGER FOR KEYS…
If a little old picture in a frame under glass has not found a place in the room and turned on the mezzanine - take it out and after blowing the dust, breathe new life into it: make of...
NOT ONLY THE VISE
Of course, treating detail at home, you can keep it and just hand, but it is better to use a vise (if they exist of course) — this will increase the usability and reduce the risk of...