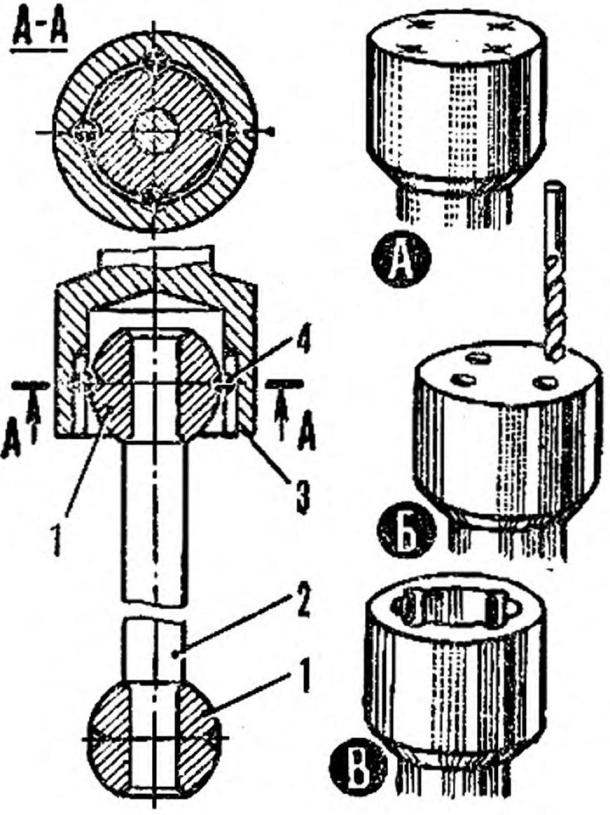 What is the transmission from the engine to the wheels, automodelismo-speed specialist no need to explain — its production and refinement is paid no less attention than to the engine. After all, it affects the behavior of the model Assembly depending on the microrelief coating on a high-speed qualities of this sport "shell".
One of the time consuming nodes transmission has always been the driveshaft or rather its hinges. Not so easy with such small dimensions of this part to provide high precision of manufacture, high reliability, satisfactory durability. I want to offer the readers of the journal a relatively simple manufacturing techniques that are important for the model node.
Hinge design is simple. As can be seen from the figure, this shaft, whose ends are fixed steel balls, each with four holes around the circumference. Mate knuckle couplers — metal cups with four semicircular grooves.