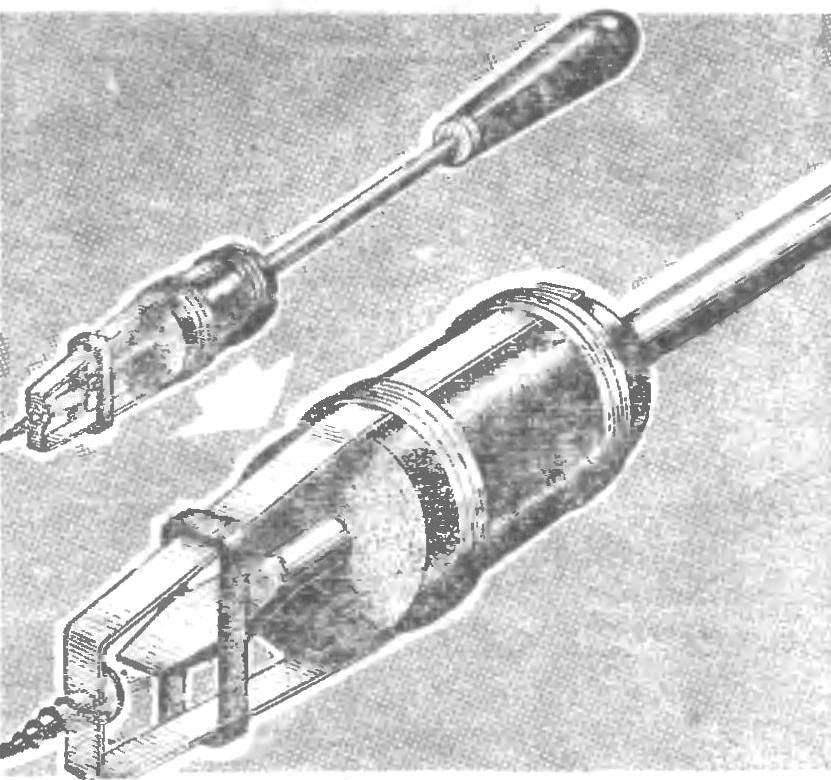 Help out in cases where the assembly of various designs have to screw the screw in a remote place. On a regular screwdriver, I pulled the rubber stopper, and strapped her bent at the two ends of petals of a spring from the old alarm: they, in turn, put a rubber ring, which part – to bring together the petals. Vdvinul between the screw head so that it coincided with the slot using a screwdriver and can work.
I. Senin
Recommend to read
CAN AND A NAIL
Clothespin is adapted for hanging on a rope or wire. If adapt it for suspension, say on a nail — there would be a more versatile clip. It turns out to do just that. Enter into the hole...
SCREWDRIVER FOR CRACKS
In a small space is much easier to work here is a homemade t-shaped screwdriver. Take a hexagonal rod or pin (with a few wrapped on her nuts) and undercut one end, giving it the shape of...