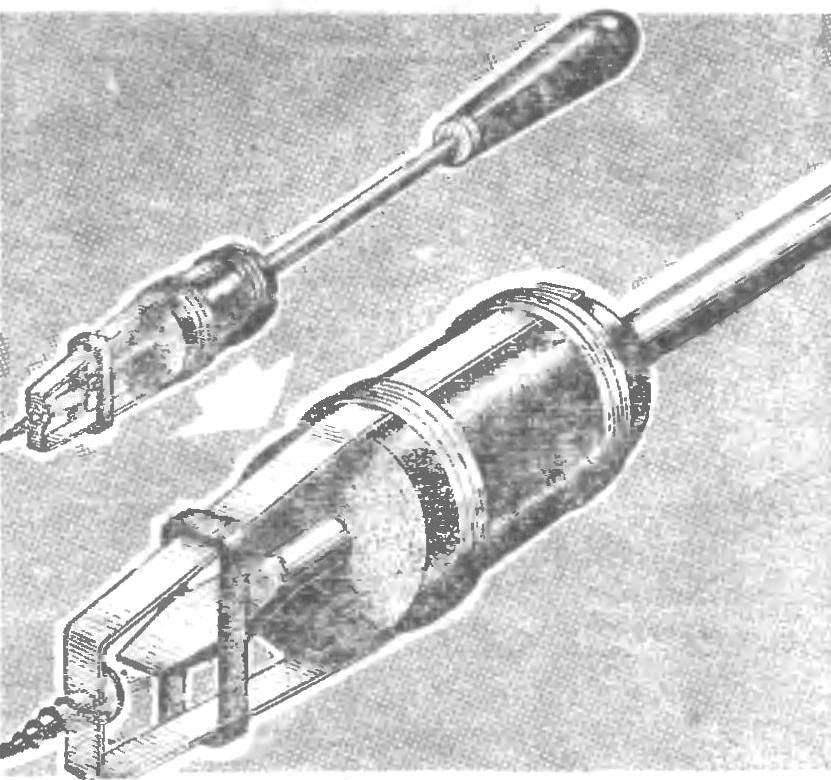 Help out in cases where the assembly of various designs have to screw the screw in a remote place. On a regular screwdriver, I pulled the rubber stopper, and strapped her bent at the two ends of petals of a spring from the old alarm: they, in turn, put a rubber ring, which part – to bring together the petals. Vdvinul between the screw head so that it coincided with the slot using a screwdriver and can work.
I. Senin
Recommend to read
COMFORT THREE PART
This comfortable chair can make even a novice handyman. Tools required hand saw, hacksaw, planer, chisel hammer, Yes; materials — the cross-bar 65X35 mm and 35X35 mm, round rods (e.g.,...
BRISTOL BEAUFIGHTER
Aircraft manufacturing firm in the UK With the Bristol Aeroplane Ltd was founded in 1910. Until the end of the Second world war the company produced mainly military aircraft, including...