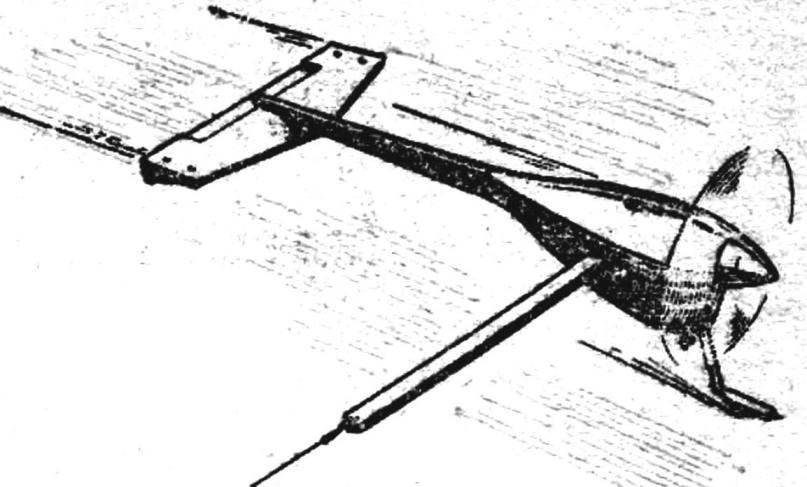 Enjoy well-deserved popularity at start-avtomodelistov kordovye racing snowmobiles and cars. Probably every athlete, behind which there is victory, not the competitions of the highest rank and world records, began their journey to the heights of excellence with such uncomplicated "Vertol". The advantages of the aeromobile is their "all season". Boy, replacing wheel model horses, can train in winter. But how hard would it be to force yourself to stand up for plumbing bench almost every day if the nearest exit to the Assembly lasted for long autumn, winter and spring…
With two simple cars from abundant materials and we want to introduce beginners avtomodelistov. The ease of handling a small number of parts allows to build models of just a week, and then on the track to compare the advantages and disadvantages of both schemes. In both variants use many of the same elements. It will help even faster to get started with the first sporting equipment and test it.
The main construction material "Vertol" — wood. Its treatment, even for pupils of 3-4 classes. Working with metal has not the power. And the cars out of wood they can do independently, with the exception only of gouging the inner cavities of the fairing. Here need help modelers are older or the head of the circle.