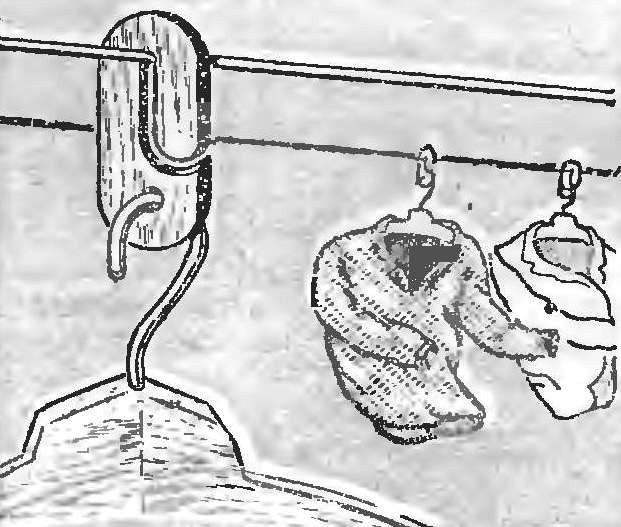 Now, increasingly, reminders to us of the purchased clothing meets recommendation: to dry after washing on hangers. However, on the clothesline they are — a favorite toy of the wind: a pin is not secure, and that drives them, twirling, and then reset. Saw a jig saw and plywood or plastic such that the suspension — and even the strongest wind will be powerless against them. Her curly slit and they are hung on the rope, and the hole is passed crucon coat hanger. Removed are worn quickly, and holding securely.
Recommend to read
SLEIGH, SLEIGH RIDE THEMSELVES
Certainly in every family one goes bad or becomes unnecessary tricycle. And then sell it or just throw it away. Meanwhile you can give him a new profession and it will serve your...
READY FOR THE ARRIVAL OF GUESTS
In small families for meals often use the kitchen: quick and convenient — all at your fingertips. But the most cramped kitchens — normal "family" table size, say, 900x900 mm it will not...