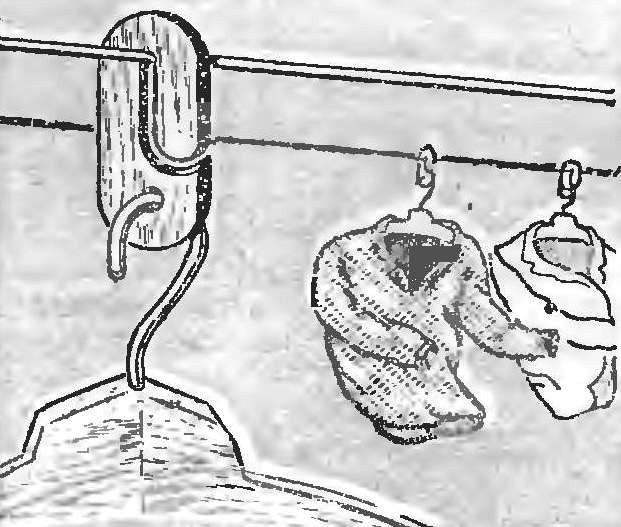 Now, increasingly, reminders to us of the purchased clothing meets recommendation: to dry after washing on hangers. However, on the clothesline they are — a favorite toy of the wind: a pin is not secure, and that drives them, twirling, and then reset. Saw a jig saw and plywood or plastic such that the suspension — and even the strongest wind will be powerless against them. Her curly slit and they are hung on the rope, and the hole is passed crucon coat hanger. Removed are worn quickly, and holding securely.
Recommend to read
BLIZGAREVA
Many Housewives prefer to dry clothes in the street, and dries faster, takes on a special flavor. Here only each time with a rope hitch: to tie, to untie, and the wind so wound posted...
THE BOLT CAP
Under certain operating conditions (e.g., vibration) threaded connections progressively'm quite unhinged by it. To avoid this, do not have to screw the lock nut: its role can play and a...