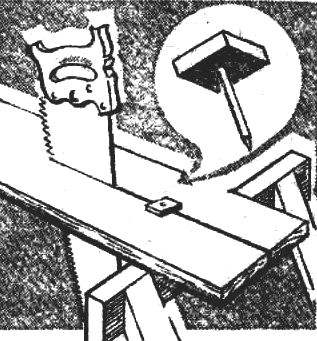 If it is necessary to saw along a long Board, usually using a wedge inserted into the cut, otherwise both parts of the Board begin to come together and clamping the saw blade. Easy-to-use substitute for the wedge can be done, breaking the thick nail wooden stated. Sawing a Board, put this fixture nail in the slit and gradually move followed a saw — she'll never selinitsa.
Recommend to read
ARC IS NOT A HINDRANCE
From the usual construction of the jig saw and hacksaw with tubular curved handle, the blade clamped so that the propyl is limited by the depth of the arc of the holder. However, if the...
FORMWORK — STRUBTSINKU
When the need arises to make a concrete column or some other vertical structural element, for fastening the boards of a timbering used a variety of means at hand: wire, nails, all kinds...