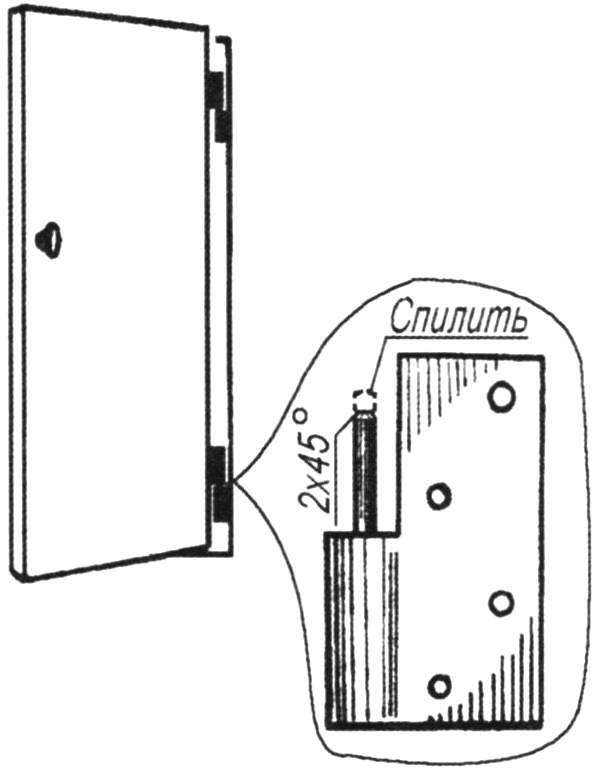 To remove the door from its hinges is not a problem even one. But to hang it in place quite difficult and with the assistant – it is hard to get both at the same time hinges on reciprocal rods. To facilitate this operation, it is the lower stud kosyachny loop to be shortened with a hacksaw by a few millimeters and at its end to execute a file a chamfer. After such completion the door will be easy to hang and alone: first to the upper hinge and then lower.
KOTOV
Recommend to read
FOOT IN AID
To remove or hang on the door hinges alone — for many, this becomes an intractable problem. Make the device shown in the figure, and the case will move forward.
HELP LOOP
Half of normal door hinges can be a good aid in the hands of clever DIY. Judge for yourself. With its help, will be able to easily straighten the nail using the loop as shown in figure...