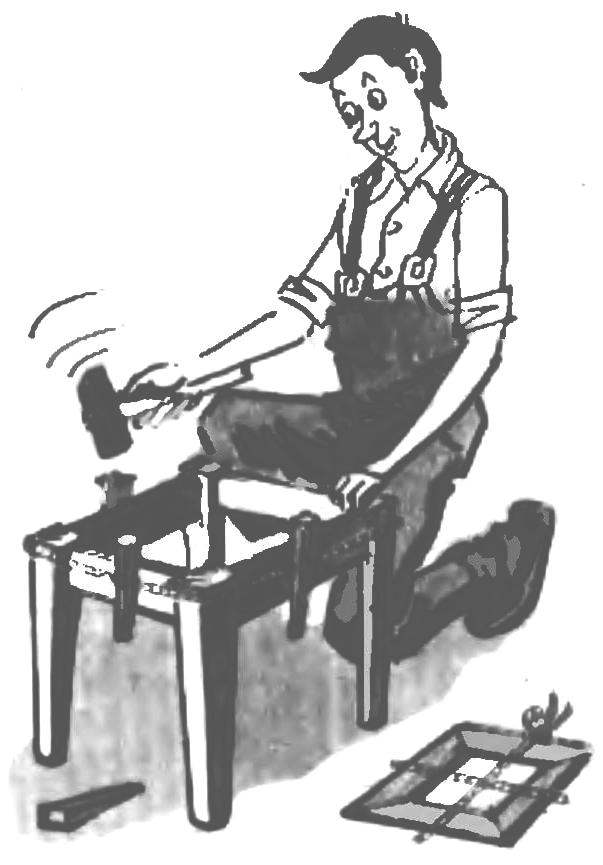 When building glue wooden structures — whether it be a picture frame or furniture is often used method of strapping bonded cord detail. However, it is difficult to achieve maximum contraction of the connected parts. But should slip under the cord a few wedges and the desired result, budt achieved.
Recommend to read
AND A CIGARETTE, AND PLATE
From ordinary lighters are convenient not only light, but also to ignite the burner of the gas stove. But it does not hurt your fingers, you need to make the nozzle extension. Any of the...
"CARATOVORA"
Recoiling the rope from multiple cords by using a simple device. In a wooden bar size 400x60x30 mm drill at a distance of 140 mm from each other three-hole Ø 6 mm. they put In the...