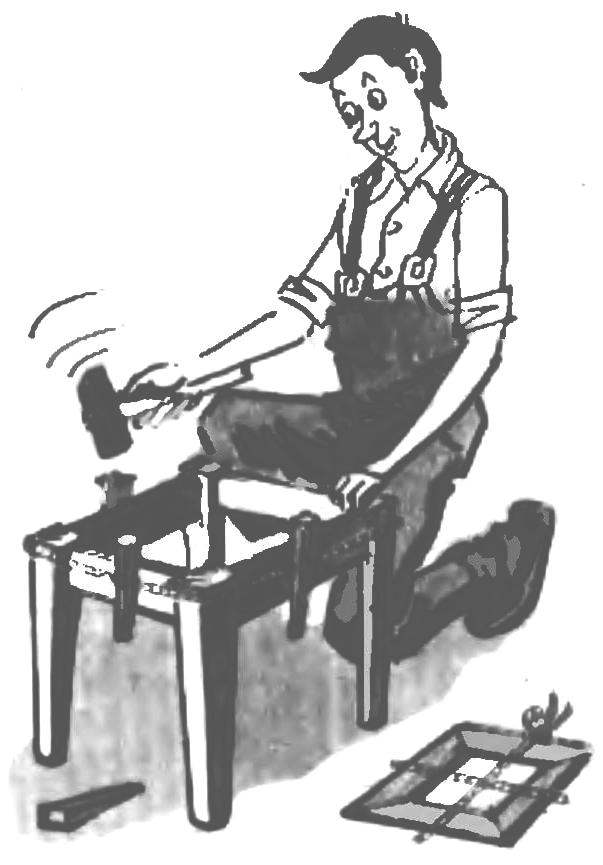 When building glue wooden structures — whether it be a picture frame or furniture is often used method of strapping bonded cord detail. However, it is difficult to achieve maximum contraction of the connected parts. But should slip under the cord a few wedges and the desired result, budt achieved.
Recommend to read
THE OWNER WILL HELP… FOOT
Driving in the ground stake (for example, for the fence), usually using sledgehammers. But it's okay if the count is not above your height. Otherwise have to fence any stand, install the...
WITH COTTON — TIGHT
The surfaces are usually not only previously degreased, but cleaned with sandpaper to get the roughness that increases the strength of the connection. The same effect can be achieved if...