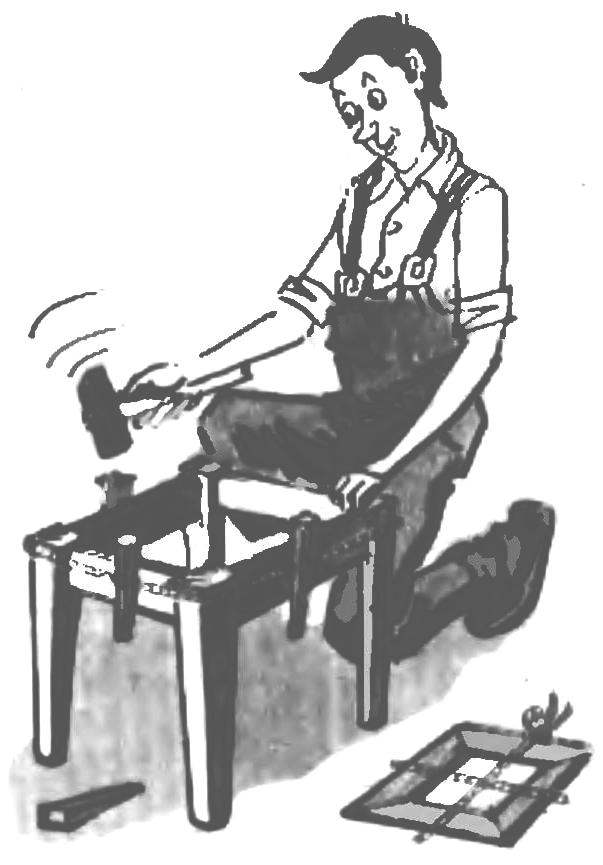 When building glue wooden structures — whether it be a picture frame or furniture is often used method of strapping bonded cord detail. However, it is difficult to achieve maximum contraction of the connected parts. But should slip under the cord a few wedges and the desired result, budt achieved.
Recommend to read
HIMSELF A MAGICIAN
Child joy. The spinning top is one of the favorite toys of kids. Some designs allow you to exhibit astonishing physical effects. The following illustrations show three of the top. The...
THE NEEDLE WILL NOT BREAK
Many advantages in this model of micro-motors of the type "meteor-2,5", CSTOM-2,5, "swift", "Falcon" and the like — with front-wheel distribution. But, installing them on the model of...