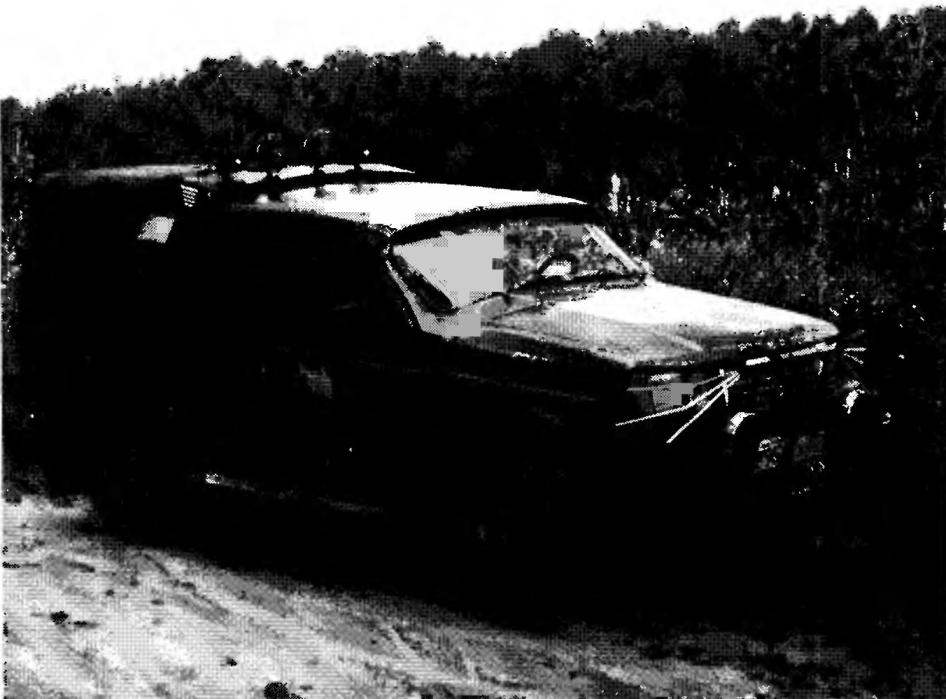 Amateur designer Oleg Aliev Old from the Moscow region village of Ostrovtsy is known by many thanks to its handsome jeep "SIMOT", built in 1996. This car can be seen in the television program "the suburbs" and on the feast of the newspaper "Moskovsky Komsomolets" in the Luzhniki stadium, in the "Race to the bottom" in Krylatskoye and motor racing "the frost-98" in Moscow, where he participated as a machine breakdown, and finally in rally "the Golden ring", dedicated to the 850th anniversary of Moscow. Everywhere the jeep attracted attention, despite its somewhat austere appearance, therefore, by the way, he earned the nickname "BTR". Even on the streets of Moscow, literally Packed with cars, "SIMOT" is of interest to overseas owners of expensive SUVs.
The story of the creation of my car simple. After military service I married and left to live in Zhukovsky near Moscow. All relatives live nearby. But to get to them without a personal vehicle was Oh so problematic… and the farm is always in need of an assistant on wheels. So we decided with my wife to buy a used car. First bought "Moskvich", then "Volga". I suffered with them a lot, but to mind brought. Over time, they learned well can't plumb, plumbing, mastered the electric and gas welding. Built and equipped with garage. Then I got the idea to manufacture a vehicle from the same aggregates and with whom I had to deal with almost every day.
It was supposed to be a car good capacity and capacity adapted to the roads of the countryside. Plan your embodied first in the drawing — useful skills in drawing and artistic molding. Get the SUV with five-seat cabin and a small body, closed tent.