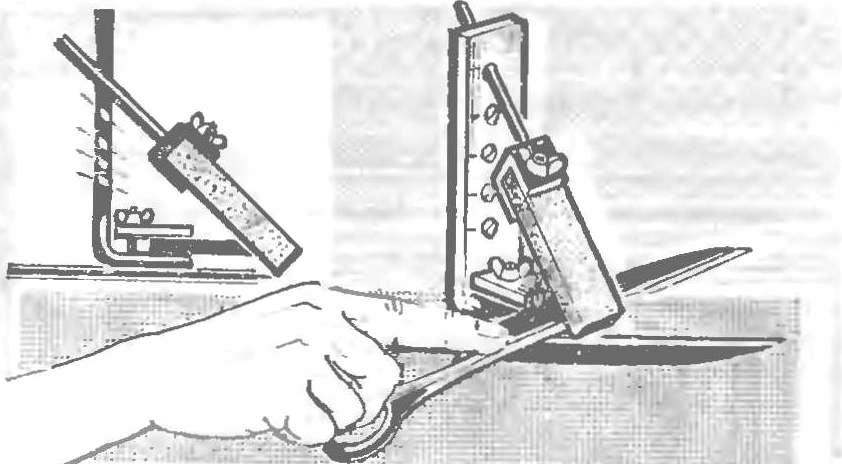 To execute various works required and various sharpening a cutting tool — so, Turner must change the cutters when switching from one operation to another. However, in everyday life, few people remember about it, and to sharpen the knives at a certain angle difficult. This task will be anyone can do it, if we use the device shown in the figure. Thanks to the holder with the holes and attached to a grinding bar to the shank of the selected sharpening angle of the tool is kept very accurately, which is especially important for scissors.
Recommend to read
IN A WAY, ALONG WITH GIVING
The idea to make a transportable cottage I have matured more in those years, when the travellers dream on road service was just impossible. So I decided to provide it himself. I must say...
FIGHTING GIRLFRIEND "WINGED INFANTRY"
The Creator of light tanks. After the victorious conclusion of the great Patriotic war of the Soviet airborne connection in June 1946 he was separated from the air force and became an...