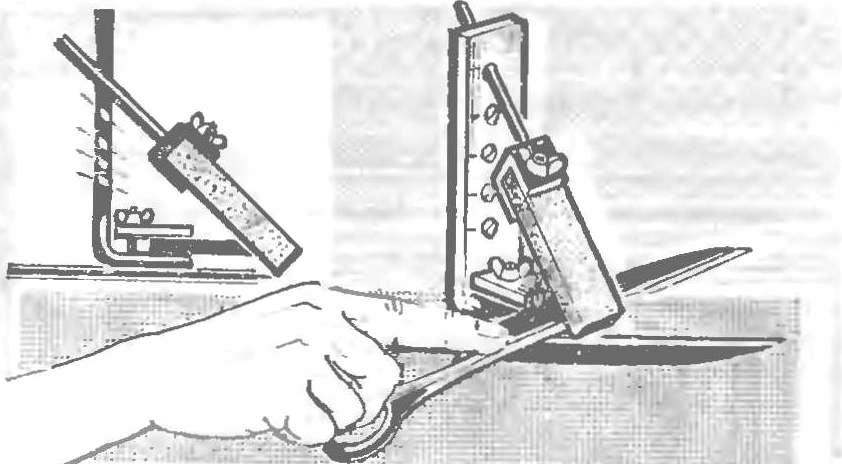 To execute various works required and various sharpening a cutting tool — so, Turner must change the cutters when switching from one operation to another. However, in everyday life, few people remember about it, and to sharpen the knives at a certain angle difficult. This task will be anyone can do it, if we use the device shown in the figure. Thanks to the holder with the holes and attached to a grinding bar to the shank of the selected sharpening angle of the tool is kept very accurately, which is especially important for scissors.
Recommend to read
FIAT 600
In 1951 the Board of FIAT at one of their meetings decided to replace produced from 1936 compact car TOPOLINO ("little mouse") is more modern and comfortable machine. In the postwar...
INSTEAD OF A WEDGE
Love tinkering at leisure, often use the hammer and made sure that the mounting of the striker on the handle with a wooden or metal wedge is reliable. So I decided to make this...