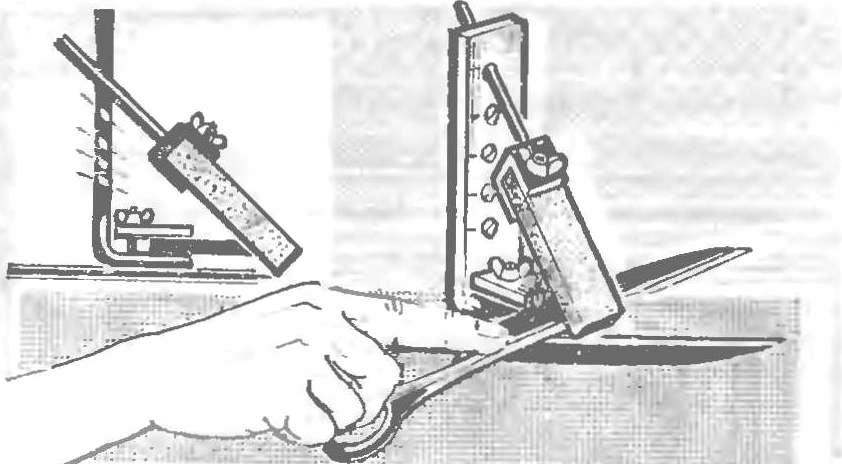 To execute various works required and various sharpening a cutting tool — so, Turner must change the cutters when switching from one operation to another. However, in everyday life, few people remember about it, and to sharpen the knives at a certain angle difficult. This task will be anyone can do it, if we use the device shown in the figure. Thanks to the holder with the holes and attached to a grinding bar to the shank of the selected sharpening angle of the tool is kept very accurately, which is especially important for scissors.
Recommend to read
DRILL-SHOTGUN
Once instructed the boys to handle on turning the glasses of the part having a stepped hole. The hole is cut, usually in two stages: first inserted into the rear Babin smaller drill bit...
"SCHOOL" CUTTER
Rationalization proposal Lyubertsy student of secondary school № 42 of Yuri Furmanov. How to ensure all novice turners cutters? Almost every school workshop this problem exists. The HSS...