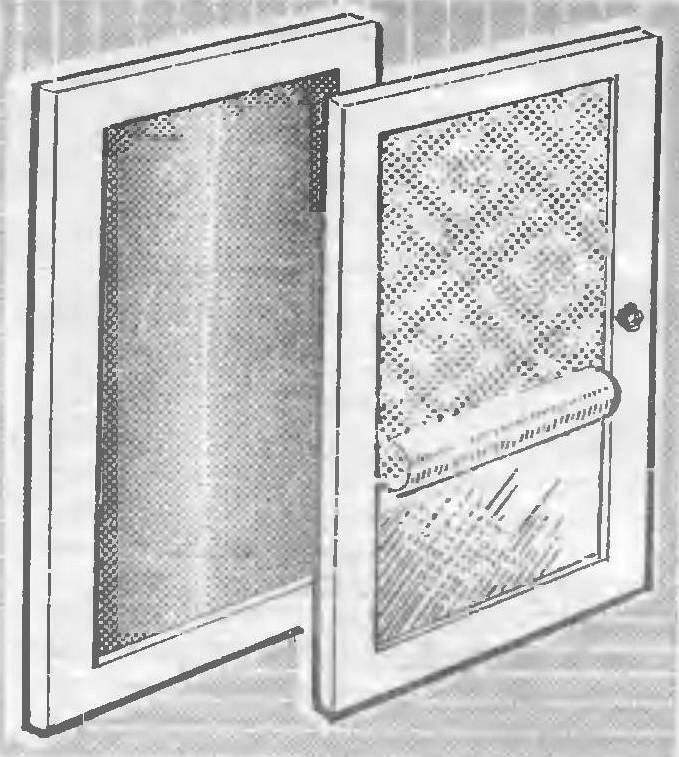 In some modern homes the doors of the rooms and the kitchen glazed patterned glass. If it is accidentally broken, then buy a replacement is difficult. Not to run to the shops, use normal window glass, covered with plastic film with a pattern. The color of the tablecloth should be selected in accordance with the colour of the interior. As the glue… sugar syrup.
S. FEDORENKO, g. Tsyurupinsk, Kherson region.
Recommend to read
AWNING FOR BALCONIES
All good loggia! The only drawback — it is vulnerable to a slanting rain or snow. Some glazed it, turning it this way in the apartment, but this measure can not be recommended — the...
The GLASS? IT'S EASY!
Any wooden window frame with a single glass is easy to turn into a double, having received a kind of glazing is not worse than common now brand. This will require a brace or composite...