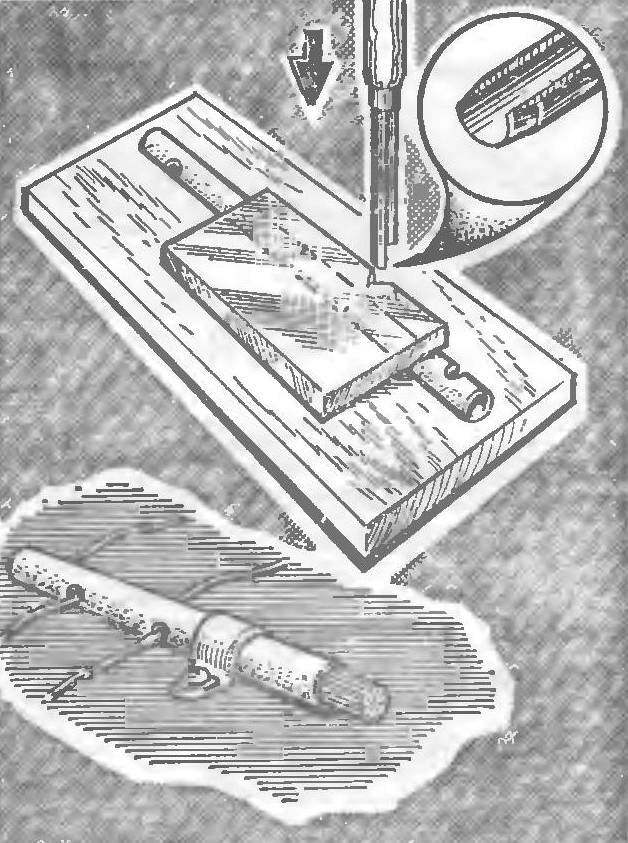 Previously, bundles of thin wires hams linked thread — it took a lot of time, and the appearance of the ligament left much to be desired. Now increasingly use a soft plastic tube: missed through wiring compact and looks neat. Only complicates the wiring harness: hole for them you have to penetrate with a razor blade. The simplest cutter — spice old umbrella or polukrovka and transparent pattern Plexiglas — will simplify and facilitate this work will improve the quality of the holes.
E. SAWICKI, Korosten
Recommend to read
RESCUE LINER
If your glasses plastic frame weakened and became ill hold, press the sticky side of a piece of tape to the end of arch or its supporting platform on the frame, and protruding edges are...
GRINDS RAZOR
What can you do safe razor? The question many will be surprised: of course, to shave, what else) well, ordinary bezopasni not so limited. This is easy to see, if you Unscrew it and use...