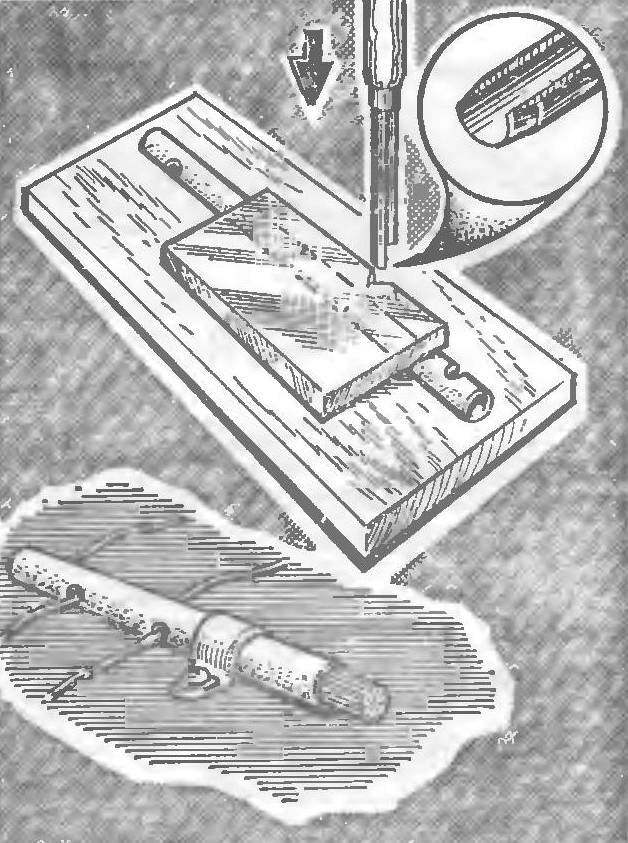 Previously, bundles of thin wires hams linked thread — it took a lot of time, and the appearance of the ligament left much to be desired. Now increasingly use a soft plastic tube: missed through wiring compact and looks neat. Only complicates the wiring harness: hole for them you have to penetrate with a razor blade. The simplest cutter — spice old umbrella or polukrovka and transparent pattern Plexiglas — will simplify and facilitate this work will improve the quality of the holes.
E. SAWICKI, Korosten
Recommend to read
BOAT-BAUL
Among the boats built by Amateurs for their own projects, occupy a special place, as we now say, a "mini-design". To them, undoubtedly, belongs and the boat is"baby", created by our...
A COMPACT CAR WITH CHARACTER ROVER
"When I recorded "Jisu" in the traffic police, major-inspector to find fault with the documents did not. I leafed through them and said: "let's Go see your car". Walked around it, looked...