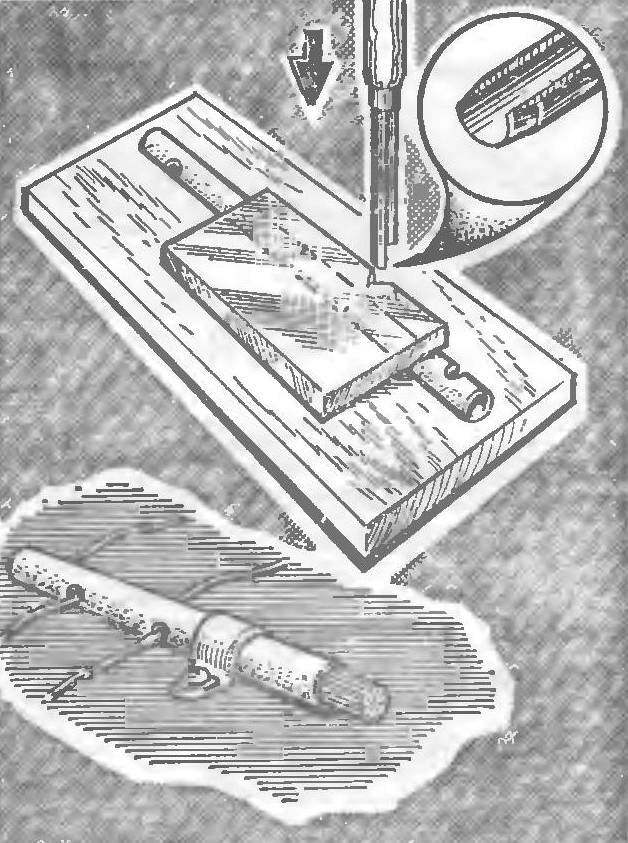 Previously, bundles of thin wires hams linked thread — it took a lot of time, and the appearance of the ligament left much to be desired. Now increasingly use a soft plastic tube: missed through wiring compact and looks neat. Only complicates the wiring harness: hole for them you have to penetrate with a razor blade. The simplest cutter — spice old umbrella or polukrovka and transparent pattern Plexiglas — will simplify and facilitate this work will improve the quality of the holes.
E. SAWICKI, Korosten
Recommend to read
FIRST — FREEZE
Not so easy to drill a hole in laminated or foamed material. However, if he is able to absorb water — you can use a witty way, received in due time, even the copyright certificate. The...
THE PUMP HOUSE IN D-6
Widespread in everyday life got electric pumps "Kama", "Trickle" and others. They are quite efficient, reliable and unpretentious in operation, but are used as stationary units only...