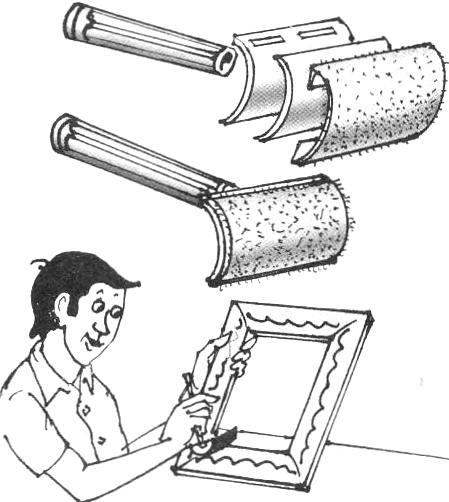 The "grandfather" safety razors, which have long ceased to use it, there's one valuable part, of which it is possible to use for other purposes — it clip. Unscrew the components, remove the blade, put the outside flap of sandpaper, turning down and holding its edge instead of the blade — get a miniature abrasive tool for processing small parts.
Recommend to read
RESCUE LINER
If your glasses plastic frame weakened and became ill hold, press the sticky side of a piece of tape to the end of arch or its supporting platform on the frame, and protruding edges are...
GRINDS RAZOR
What can you do safe razor? The question many will be surprised: of course, to shave, what else) well, ordinary bezopasni not so limited. This is easy to see, if you Unscrew it and use...