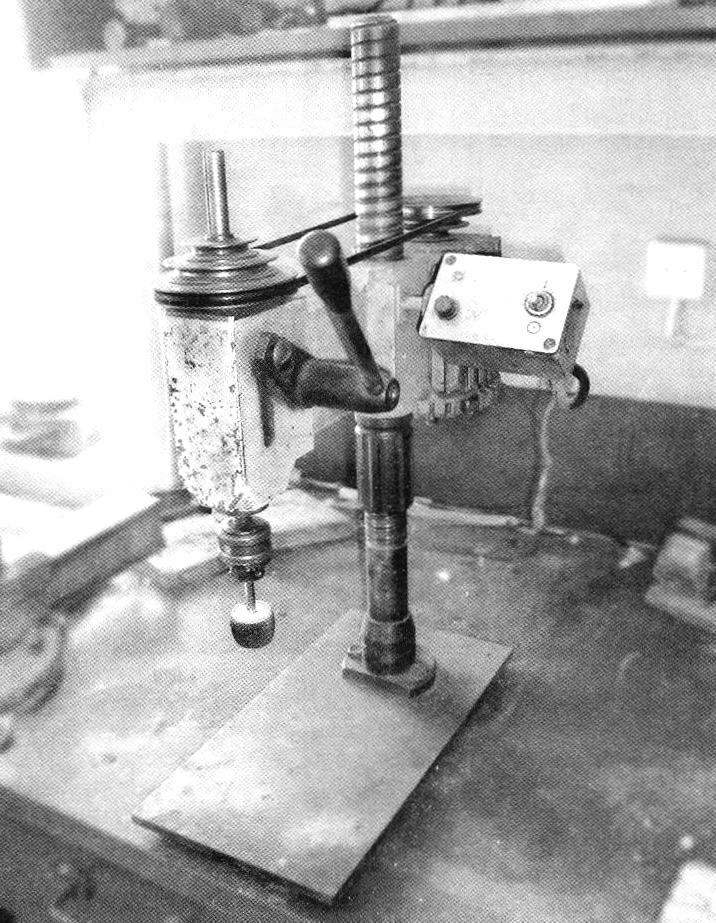 In the journal "modelist-Konstruktor" No. 4 for 2008 have already been published, one of my small bench drill press. Now offers readers a different, in my opinion, a more versatile and interesting design. Meanwhile, this upright drilling machines single-spindle work hard also not hard to make yourself, having practical skills in machining metal parts and metal build, and some of the most complex parts can be ordered as a master-technician.
The purpose and principle of the proposed drilling machine similar to such structures. The difference is in the details. The lathe has three spindle speed. To do this, to transfer the belt from one of the streams of pulleys to the other, which is done very easily.
The main components of the machine — table, Desk, console from the tool head. Of course, it is necessary to include the electric motor, but this is self — Assembly and prefabrication, and therefore I will mention only its characteristics. Motor type — CD-50У4, the power is 60 watts, rpm — 2750 per minute, the supply voltage — 220 V.
Table — a relatively heavy steel or cast iron stove. In this design he used for the channel No. 14 with a short milled shelves, it's only because at the time of making stanochek he was the most suitable of the available material. But if stanochek not required from time to time transfer, then it is better to use the stove. With a massive base machine will not "dance" of vibration on the table while working. In the plane of the table is made of three through threaded holes M5 for fixing the rack.