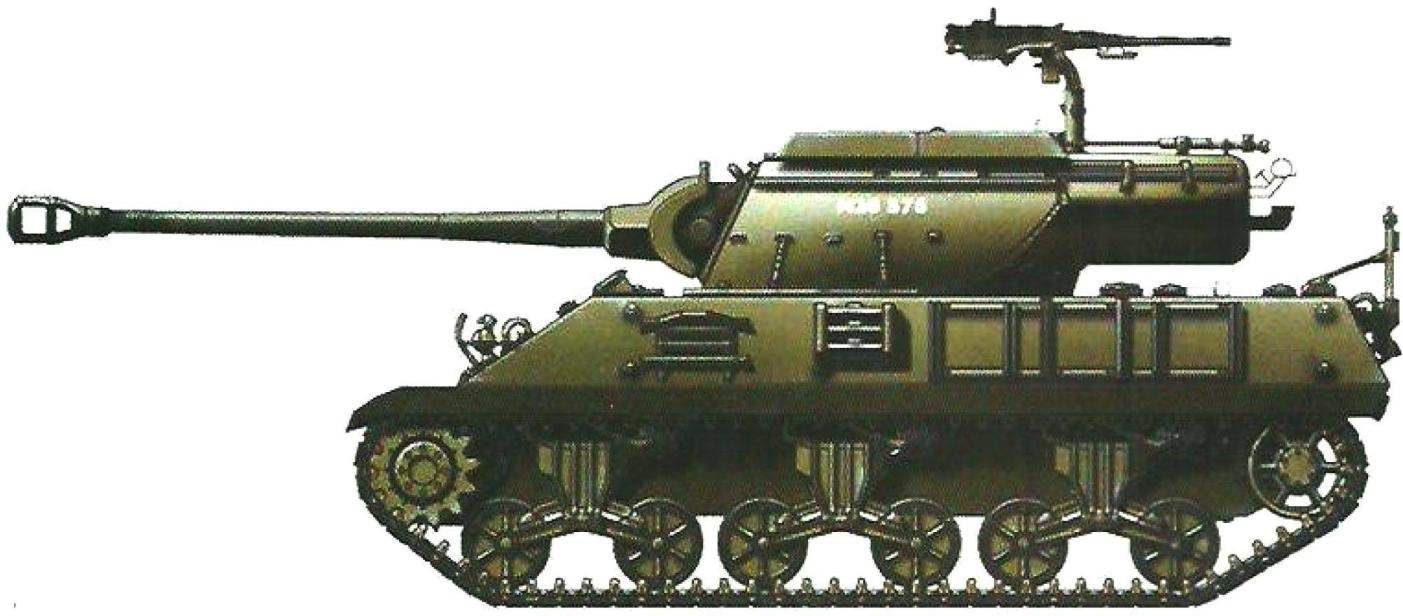 Battles in Normandy in summer 1944 was discouraged by the command of tank units of the allies, including the us. The fact that it is hoped for their means of combating tanks of the Wehrmacht: anti-tank guns, self-propelled artillery installations, including on the American M10. M10 Gun Motor Carriage is self-propelled artillery, which had the informal name of Wolverine ("Wolverine" – "Wolverine"), was the most numerous tank destroyer in U.S. army during world war II. She belonged to the class of fighters and tanks had to destroy on the battlefield armored vehicles, while their own tanks was to support infantry in battle – such was the doctrine of military command of the U.S. army.
So, acting on the North African front, M10, armed with 76.2-mm gun M7, successfully dealt with the machinery of the Wehrmacht, hitting them at long range. Her armor-piercing shells M62 and M79 at range 1500 m pierced the armor thickness of about 80 mm. the Main tanks of the German Afrika Korps was the Pz.Kpfw III, which had a frontal armor is only 50 mm. to hit a tank, the M10 self-propelled gun could fire even from a distance of 2000 m.
It was believed that it can also show itself in Western Europe, on the German front. But it happened very sudden. At the beginning of the fighting in Normandy it turned out – setting is ineffective against the frontal armor of heavy German tanks. In addition, following the American doctrine, the M10 as a tank destroyer, was a light armored car, making it quite vulnerable on the battlefield.
Came to the aid of the self-propelled 90-mm gun 90 mm Gun Motor Carriage M36 Slugger or Jackson ("Slugger" – "Jackson").
The beginning of development of ACS M36 refers to the April 1942 By this time the US military command, concerned about the strengthening of the protection of German vehicles, concluded on the need to arm the troops of the more powerful tank destroyer than the M10. The bet is placed on 90-mm antiaircraft gun M1, adopted into service with the us army in March 1940 On the choice of such instruments was influenced by the experience of using the Germans 88 mm anti-aircraft guns as anti-tank, which proved very successful.