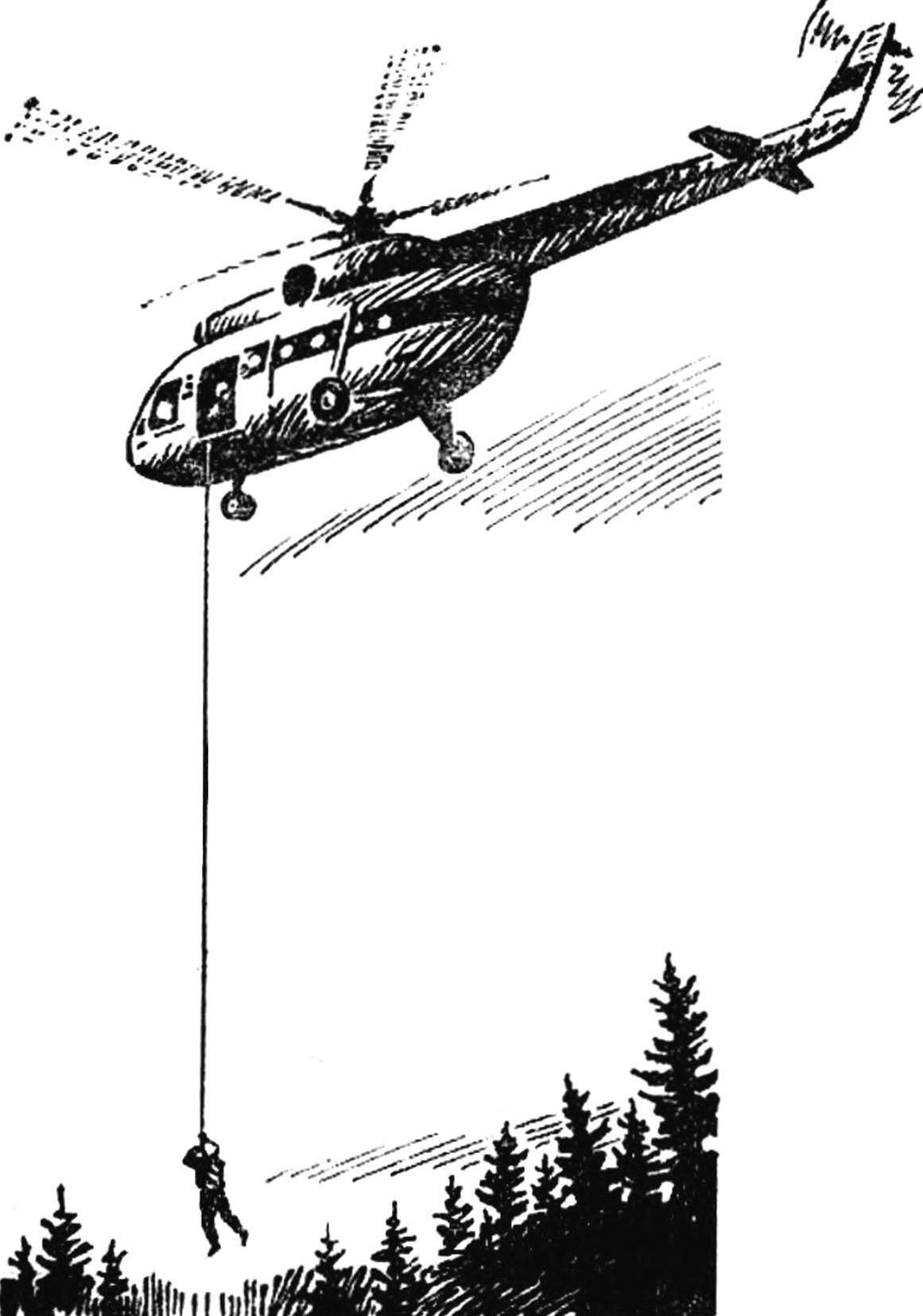 In the halls of the Central exhibition NTTM, dedicated to the XXVI Congress of the CPSU, it is possible to see many original designs and arrangements, created by young scientists, innovators various sectors of the economy. Is on display and very unusual exhibit — a fragment of a brick house, over which a fortified small drum with a wound on its shaft with tape. This flywheel model of lift is designed for lowering people from a height of 100-150 m in the case of fires or other natural disasters, when the regular elevators stopped because of power-cut. The device can be useful when landing fire landing of a helicopter, for example, on forest fires, when landing is impossible because of the smoke.
There are many devices for lowering people from a height. For example, the coil cable and the brake bushing to regulate the speed of descent. But they can take advantage of only one person, and that the decline will be very slow. Known more perfect device of multiple actions: descending on a rope winds a spring that then raises the cable back. But for the return of load-bearing elements requires powerful, heavy-duty coil spring. Because of this, the length of the lift is limited to 40 m, which is very small.
Exhibited at the exhibition NTTM flywheel allows for quick lift to evacuate one by one unlimited number of people, and the length of the tape on which the descent can be very large. During the descent of a man of his potential energy to kinetic energy of the flywheel, using the latest starter is quickly wound back, raising the rifle and safety belt again to its original position.