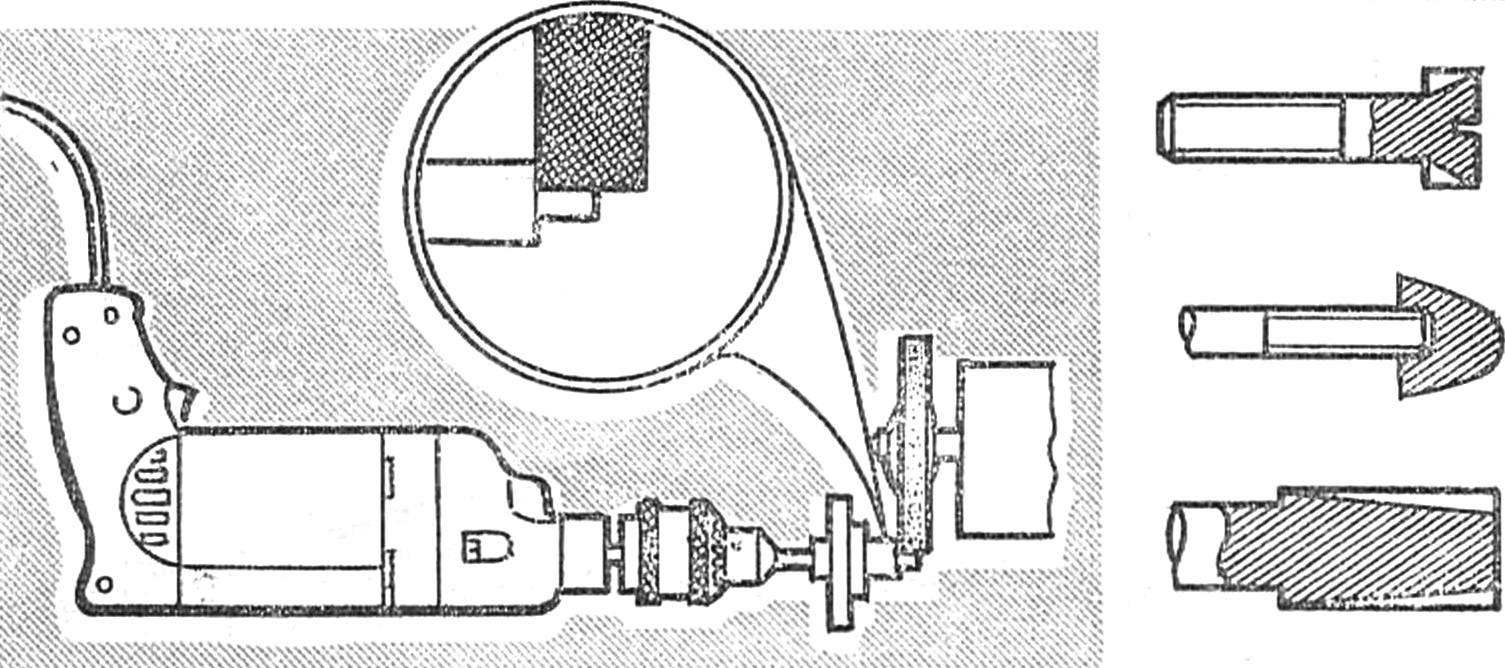 To increase the diameter of the axis bearing, to make the flat-head screws out of the ordinary, to any cone to grind spinner air mover — many operations without a lathe will allow you to perform here is a combination of the two drill or combination of drills and any other motor, the axis of which is mounted abrasive wheel. The rest is clear from the figure.
A. FOMENKO, G. guards
Recommend to read
MINIATURE CIRCUIT
In the "M-K" appear frequently describe designs that use integrated circuits. The production of these modern elements are so expanded that their widespread introduction in household...
MODE SPOT WELDING
I made welding machine is a well-proven in practice a modernized version of the device description and drawings of which are published in the journal "modelist-Konstruktor" No. 3, 1966....