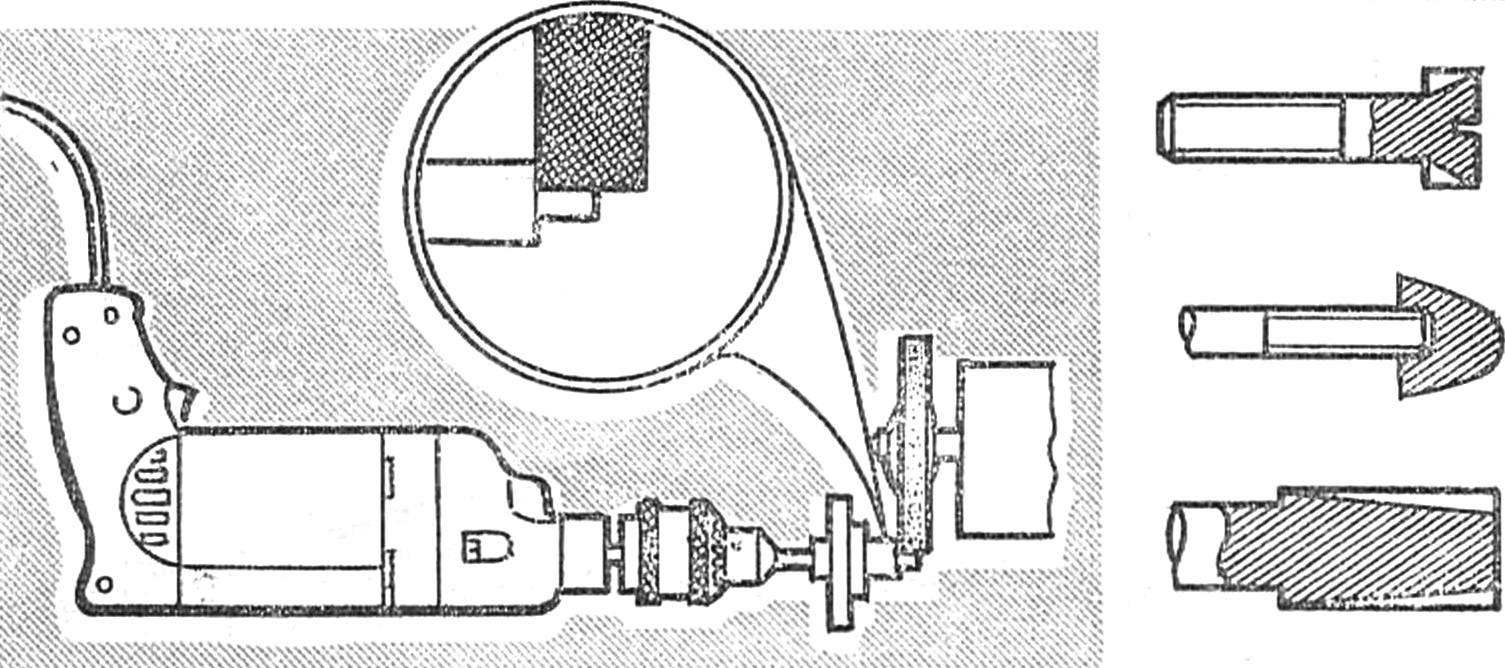 To increase the diameter of the axis bearing, to make the flat-head screws out of the ordinary, to any cone to grind spinner air mover — many operations without a lathe will allow you to perform here is a combination of the two drill or combination of drills and any other motor, the axis of which is mounted abrasive wheel. The rest is clear from the figure.
A. FOMENKO, G. guards
Recommend to read
PUZZLE CRACKER
This lock is good for garage doors gate or even garage even from the inside, at least on the outside. It is durable, as massive, and has no arch, where the attacker can insert a...
FUNNY FIGURES
It is widely known attraction of children to animals: any child would be pleased with the appearance of new cat toys or dog. To make a figure with their hands—it is easy.   ...