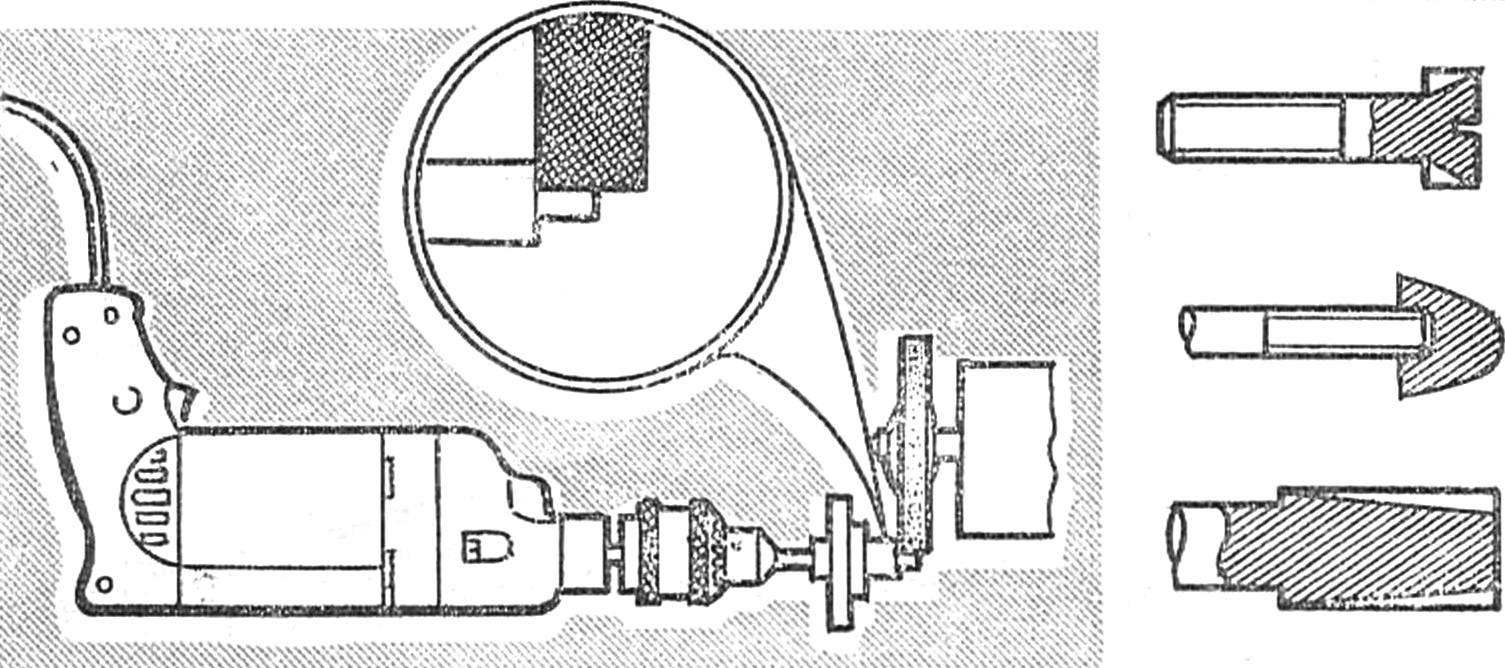 To increase the diameter of the axis bearing, to make the flat-head screws out of the ordinary, to any cone to grind spinner air mover — many operations without a lathe will allow you to perform here is a combination of the two drill or combination of drills and any other motor, the axis of which is mounted abrasive wheel. The rest is clear from the figure.
A. FOMENKO, G. guards
Recommend to read
Insurance for drill
Drill chuck, in particular manual, is not always able to keep the drill from turning when machining hard metals or release of the cutting edges of metal. It solves the problem of the...
IF THE BOLT IS CUT
It happens that some of the most common types of fastening parts — bolt weakened, cannot withstand the load: the bolt is cut, the remaining upper portion in one part and lower in...