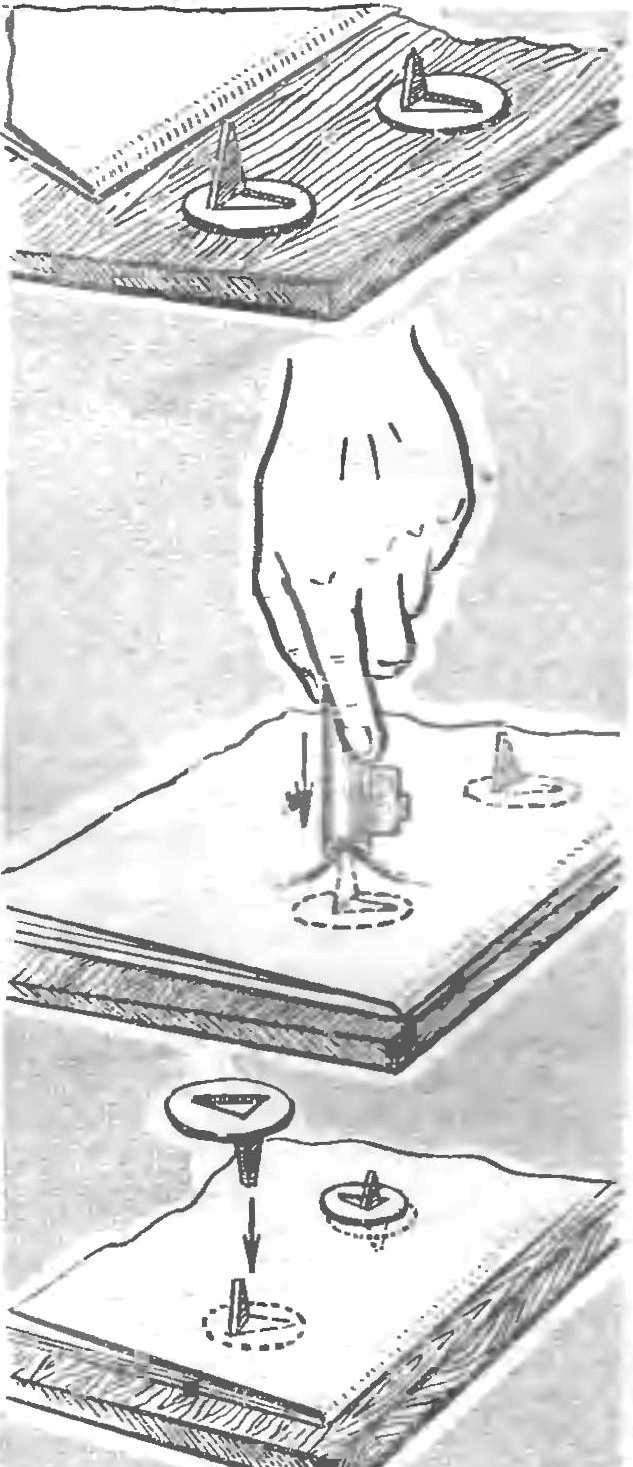 My way of fastening several sheets of paper, especially with a tight cover or tab, affordable, fast and reliable, so that will help out students or students who have to apply for different papers. Invested in in half, bend the "cover" of paper pages don't have to glue or sew. It is sufficient to enclose the bottom two buttons and poke them our package; on top of the edge of the lower counter button and also to push the paper through. Remains, slightly Prilukov anything, to bend the edge on both sides, and we get a strong and neat binding.
V. STRYGIN, Moscow
Recommend to read
FLYING SCIMITAR
Bomber Handley Page VICTOR. In January 1947 at a meeting Jen 163— secret of the governmental Committee the UK the decision was made to separate the development of the atomic bomb. It...
THE TRAP SAWDUST
When drilling holes in vertical parts or concrete wall is not so easy to demonstrate the accuracy and not to make a mess. However, this method makes it easy to solve this problem. Take...