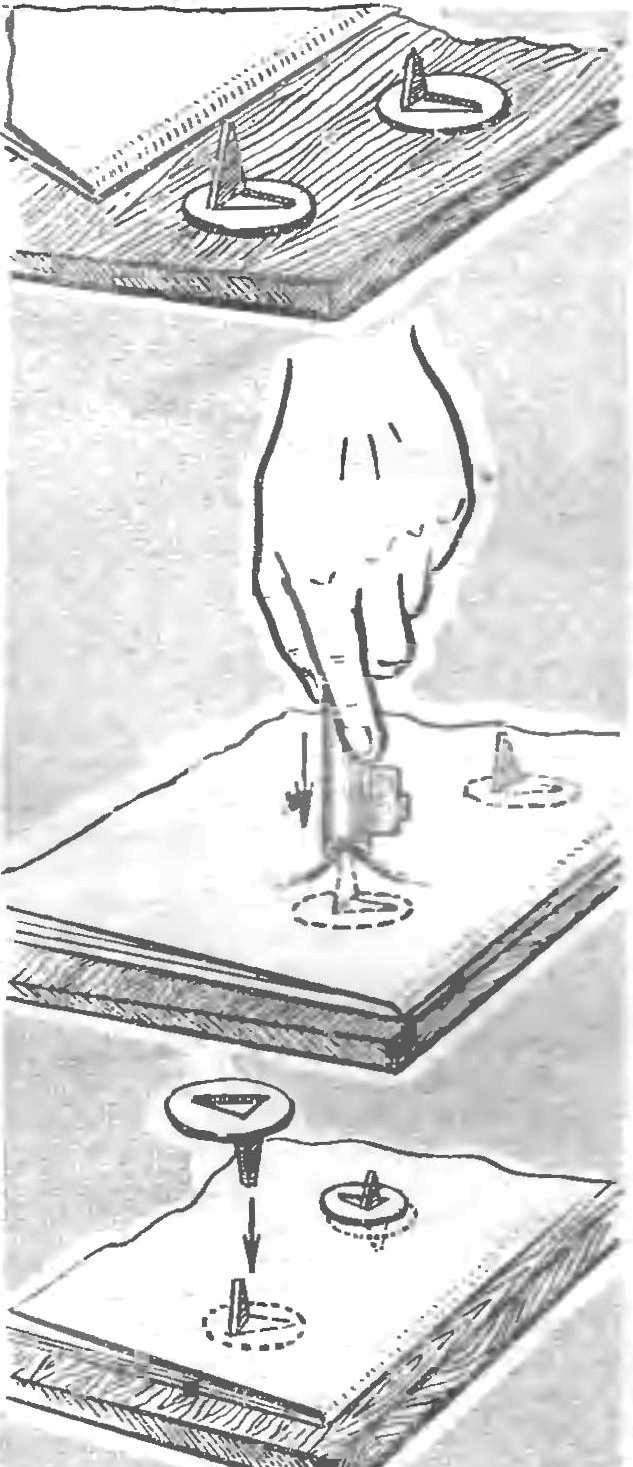 My way of fastening several sheets of paper, especially with a tight cover or tab, affordable, fast and reliable, so that will help out students or students who have to apply for different papers. Invested in in half, bend the "cover" of paper pages don't have to glue or sew. It is sufficient to enclose the bottom two buttons and poke them our package; on top of the edge of the lower counter button and also to push the paper through. Remains, slightly Prilukov anything, to bend the edge on both sides, and we get a strong and neat binding.
V. STRYGIN, Moscow
Recommend to read
PROPELLER-ANTIKROT
In itself such a vane with a propeller sign for any boy. And from experienced gardeners urged him to fight the moles that have become broma real scourge of the beds — they not only...
THREE-PHASE — IN HOME NETWORK
"For the treatment of infield has decided to replace the tiller internal combustion engine electric. Already got polutoraterabaytny the motor. But it is three phase. How to connect to...