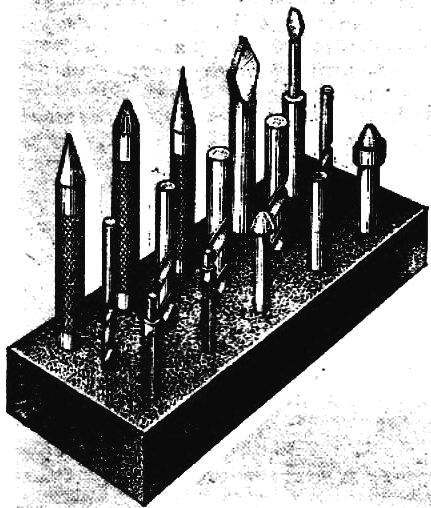 Convenient storage of small tools is not only about safety and effectiveness. I think that drills, taps, needles, and other small tool is best stored upright in a plate of thick rubber. Perforations drilled or punched with a sharpened pipe, and their diameters must be smaller than the diameters of the installed items by 30 — 50 %.
M. ONOPRIENKO, Stavropol
Recommend to read
TWO CHAMFER — TIME
In the processing of flat pieces cut from sheet materials: soft metal, plastic, plexiglass — sharp edges it is desirable to remove or to blunt (to make the chamfer). The simplest tool...
HAMMER IN THE MAIL
Of all the impact tools — an axe, a sledgehammer, a pick, and others more in the process suffers hammer: slip a large nail or chisel is not lost on its wooden handle. To protect her from...