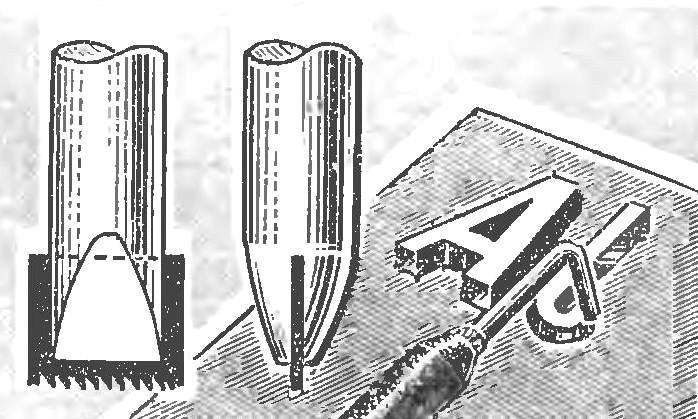 Modernizing the conventional electric soldering iron, can safely be taken for soldering aluminum products, And the quality of the weld and the process practically does not differ from traditional. Finalizing undergoes only the copper core of the soldering iron. His working part should be dulled with a file before the formation of the pad width of about 4 mm, in which a saw make a longitudinal propyl depth of 7-8 mm. Of the saw blade, tempered in the fire, cut a section length of 12 mm and treated with a mixture of 20% sulfuric and hydrochloric acids to remove surface scale. Then cut the fabric insert propyl soldering iron and fix in a Vice. Made the tip serves as a scraper for removal of oxide film with zalivaem the surface of aluminum.
A. VICTOR, N. MELAMUD, Odessa, Ukraine
Recommend to read
WITH NEEDLE AND RESIN
"Sunwski" — small boats that make the guys on "Pioneers yard" of the city of Astrakhan on well-proven technology. The main principle consists in wrapping the frame with fiberglass...
ABRASIVE SNAIL
For grinding flat surfaces simply wrap sandpaper any bar — and work will become easy and convenient. Where you want to clean up the abrasive from the inside of the tubular part or...