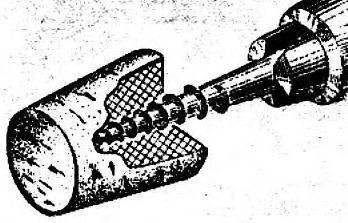 If the rune was not polishing — no problem! With the processing of small surfaces perfectly cope conventional tube driven in rotation by microdrill. To secure the tool cartridge in probnu 3/4 of its length you should install the screw and then cut off his head. Before polishing the tube should be rubbed with the GOI paste.
Recommend to read
PLIERS WITH SPRING
Work with pliers, side cutters or other similar tools will be significantly easier if the plastic knob to insert a spring made of cut steel wire with a length of about 150 mm.
THE "GAS" HANDLE
The cartridges for refilling gas lighters very durable case, it is a pity to throw away. Tried to find them a different application. The most successful, I think, is to make handles for...