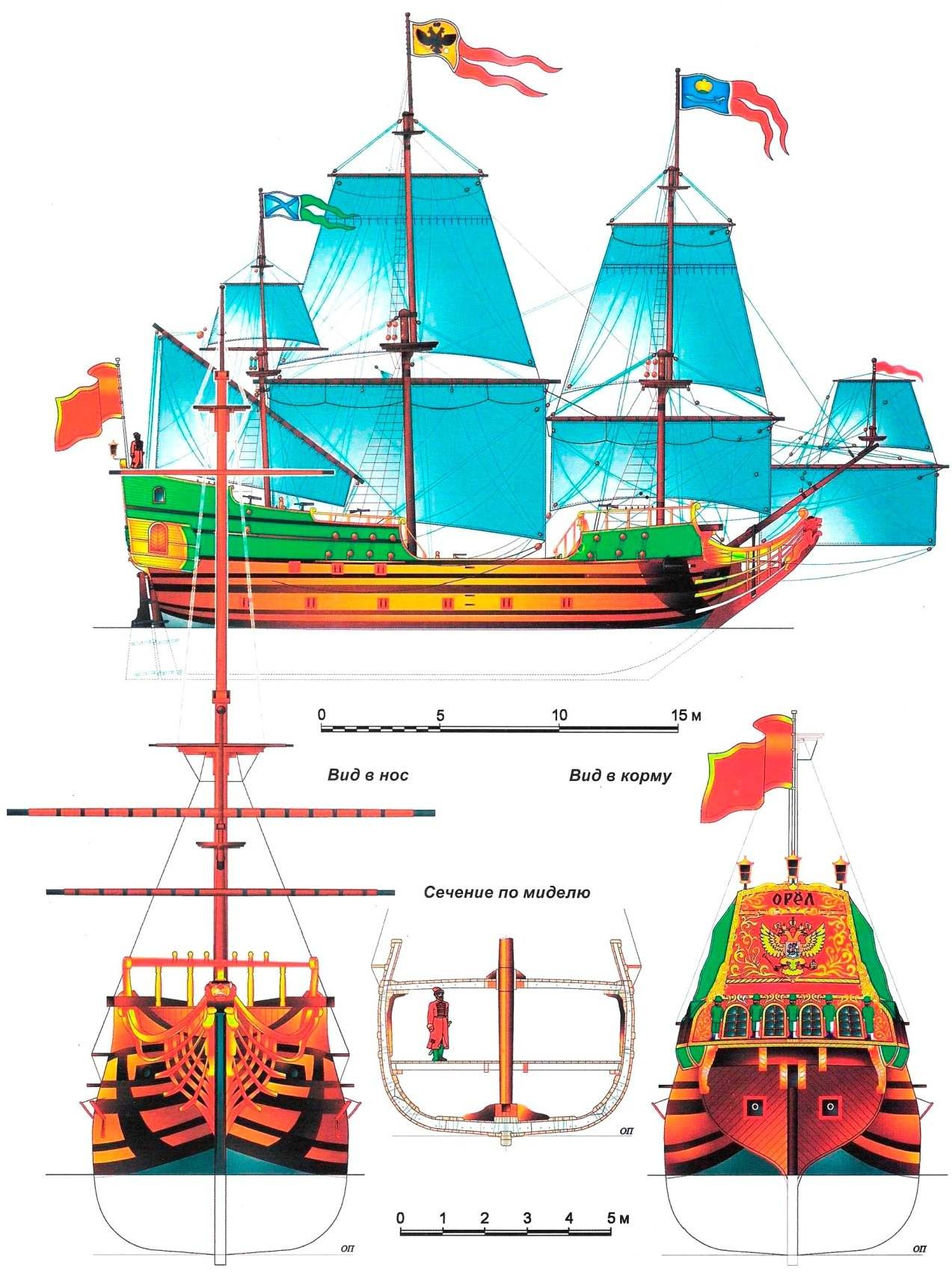 Will have to make a reservation at once — reliable information, which is not causing doubts and questions about the shape and design of the firstborn of the Russian Navy, very little. Therefore, we decided not to give ready answers to all the questions do not encourage readers to blindly take our word for it, but just described the situation for what it is known to us today. Model ship "eagle" had already been built, and authors hats off to the people who once took on a noble mission to show his contemporaries, looked like the legend embodied in the canvas, wood and metal. We also tried to make another small step in this direction and we hope that following us will be a bit easier. So, remember the "eagle" — it's worth it…
The construction of the warship is crucial and expensive. The decision on its creation is accepted as a rule, the highest state! level. And this requires serious prerequisites of both economic and military nature.
For a clear understanding of why the country suddenly needed a warship, we'll have to go a little further during the reign of Tsar Alexei Mikhailovich (Romanov) — it is to him at the time and had to make a decision on the construction of the ship.
One of the most common in our time has become a misperception that the reforms in Russia began in the era of Peter the Great, and before him, Russia was in hibernation from excess of laziness, whether in a coma after the peasant wars. And the first option thanks to the talent A. N. Tolstoy, author of "Peter the great", was considered more reliable. Well, actually Peter quite successfully continued the work begun by his predecessors.
Miracles do not happen, and all the success Peter was well prepared for economic, industrial, political and cultural transformations of the second half of the XVII century. That is when Alexis appeared in Russia, the first theatre and the first manufactory was carried out reform of public administration which in a slightly modernized form successfully operated with Peter. Even merchant coqui (the so-called Moscow German settlement), where young Peter met with European traditions, did not appear by accident — it was created specifically.