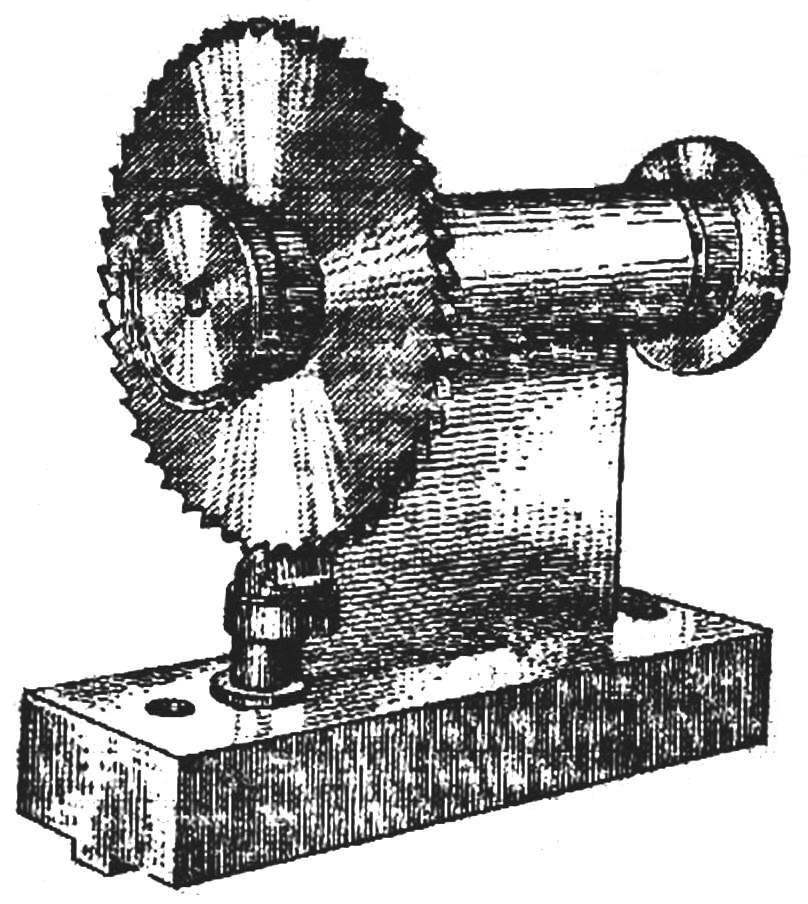 A device for sharpening cutters of the disk provides the necessary accuracy and uniformity of treatment of each tooth. It allows you to accurately fix the cutter relative to machine tool — grinding wheel. The fixture is mounted on the table of a milling machine and is fixed with two screws M8.
The cutter is placed on the seat and clamped round nut up to the stop into the threaded bushing. The protrusion of the retainer must be located in the cavity of the tooth.
Grinding – circle mounted on the shaft vertical milling machine (safety fence provided).