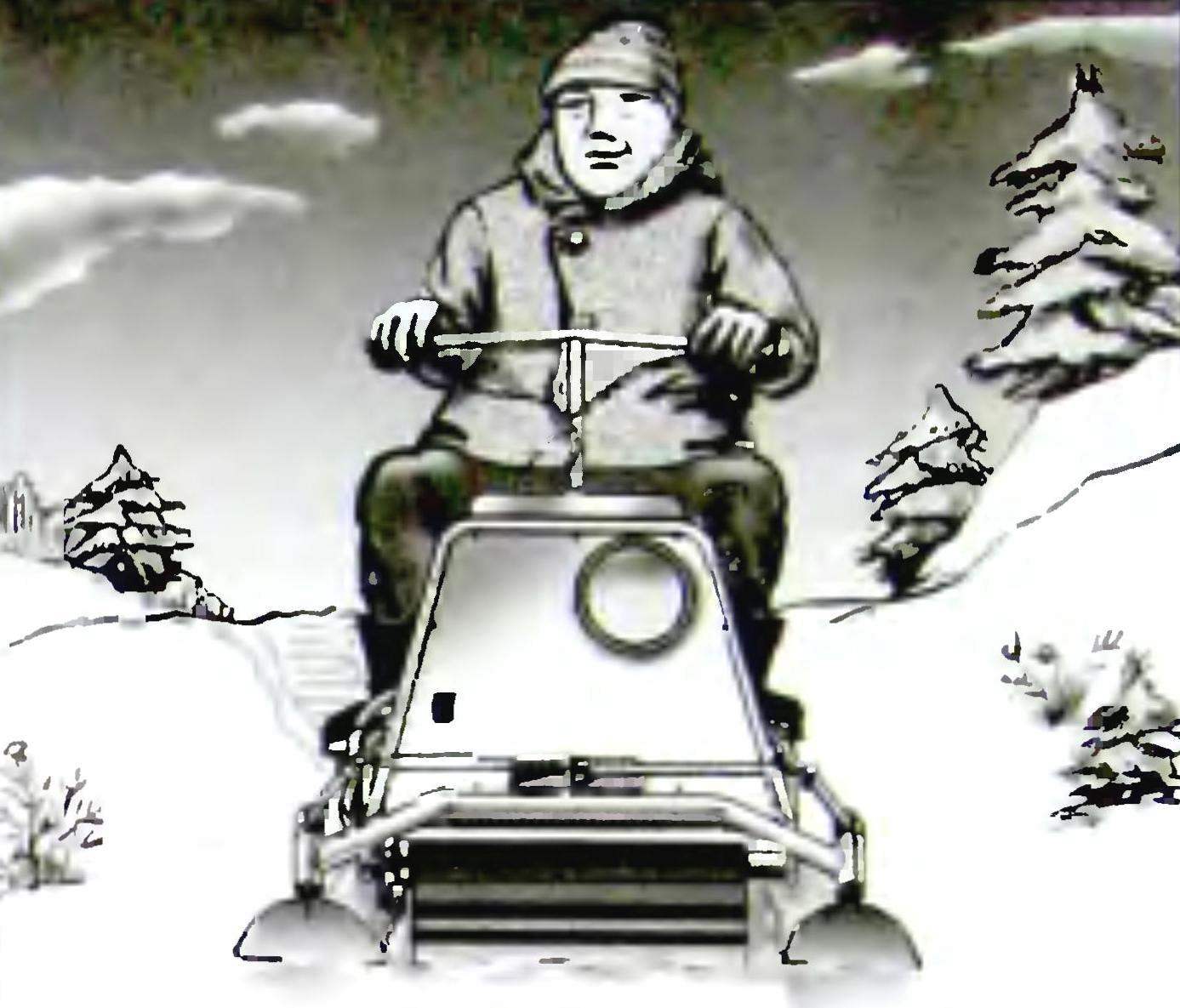 A bit of history. I'm 48 years old. Twenty years ago with his younger brother built a sled "Idea-2" — material about him was published in the "Modeller-designer" №11 for the year 1991. Later, when I was Director of Заводоуковскоq station of young technicians under my supervision in her circles were made around 20 such structures with different bike engines of Soviet manufacture. I must admit that the construction of the snowmobile largely contributed to assigning me to this position.
Snowmobiling several years we have been quite intensively exploited, and then was sent to the rail container to a different region to the new owner. There it is, a compact, maintainable passable and inexpensive, has attracted local fishermen and it began to replicate. I must say that even now, these snowmobiles are made in those parts in small batches!
The prototype design was quite successful and was repeated with slight variations dozens, maybe even hundreds of instances across the country. However, I learned recently, thanks to the Internet. Still alive handmade from the 1990s and there are new versions with imported power motoagricola.