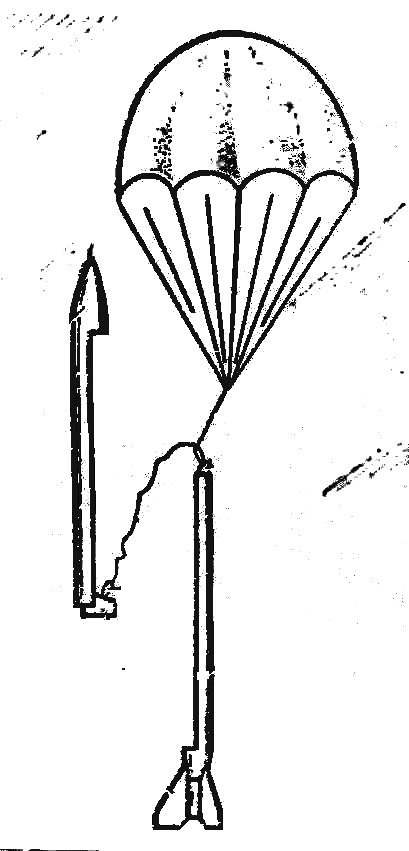 Rocket modeling is recently gaining popularity in the Ulyanovsk region. Guys of all ages come in groups space modeling. Interesting fact: regional team "rocket" is composed almost entirely of pupils of 4-8 grades. And this team, despite his young age, two years in a row at the zonal competitions of the championship of the RSFSR honorary second place. About the most successful development of the Ulyanovsk athletes students this story.
A model rocket with a parachute classes D. Golyshenkova
The body is formed of three layers of glass, of a thickness of 0.05 mm on an epoxy binder with the use of steel will opravil. As the separation coating used mastic for the floor. After curing of the resin surface vyklicky case vyshkurivaetsya, incision using a special device, and after heating in an oven to the softening temperature of the separation layer of the case halves removed from the mandrel. The engine compartment and the fairing are formed as one piece with the housing.
At the bottom of Polycarpus with the payload fairing installed boss d 18 mm, carved from basswood or balsa. At the same time it is glued a loop of thread on bagchi of the shock absorber.
In the upper part of the second half jocosa (made integral with the motor compartment) is closed up-lock"visor", which is finstrom the relative position of body parts in the starting position.