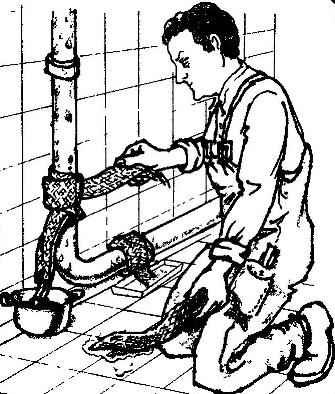 In the room with high humidity on the surface of water pipes settles a large amount of condensate which is flowing down to the floor, leads to a rapid corrosion of metal pipes.
Offer at the bottom to tie the pipe with a strip of cloth, which absorbs moisture, and the ends to place it in a small container, which will be collected condensate.
Recommend to read
"WHIRLWIND" FROM A CUP
Cup dispenser for spraying plants. Chemical method of plant protection from pests, diseases and weeds currently and in the foreseeable future remains the main. It is implemented often...
WINDMILL-A MACHINE
The editors constantly receive letters asking to tell about wind engines. In this publication we offer to your attention the device, published in the journal "Earmaster". This...