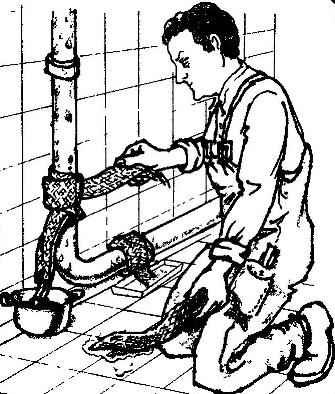 In the room with high humidity on the surface of water pipes settles a large amount of condensate which is flowing down to the floor, leads to a rapid corrosion of metal pipes.
Offer at the bottom to tie the pipe with a strip of cloth, which absorbs moisture, and the ends to place it in a small container, which will be collected condensate.
Recommend to read
THROUGH THE BOTTLE INTO THE TANK
We tend to get rid of things that seem useless. But they say there are no rules without exceptions. Some items can be useful and after using them for their intended purpose. For example,...
A CHAIR WITH A SECRET
Durable, reliable, sustainable, it gives the impression of a powerfully built all-in-one monolith. But it is worth a little bit more pressure towards each other the upper cross member of...