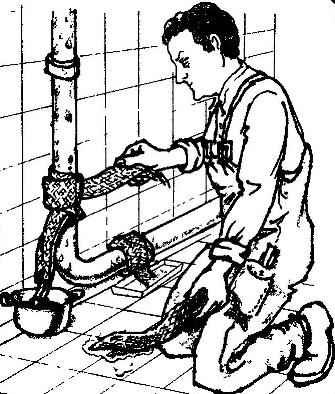 In the room with high humidity on the surface of water pipes settles a large amount of condensate which is flowing down to the floor, leads to a rapid corrosion of metal pipes.
Offer at the bottom to tie the pipe with a strip of cloth, which absorbs moisture, and the ends to place it in a small container, which will be collected condensate.
Recommend to read
CLAMP? NOT A PROBLEM!
It is known that the easiest and most reliable method of connecting pipes with flexible hoses, with clamps, However, to find the latest is not always possible, and to do it with my hands...
NEAT "LAZY"
The one who washes the floors with the help of this simple device for clamping the cloth, knows the ends of the metal sticking pose a danger to the furniture: if there is careless...