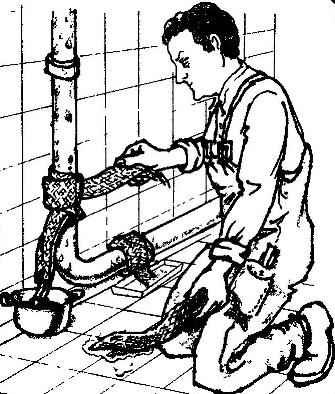 In the room with high humidity on the surface of water pipes settles a large amount of condensate which is flowing down to the floor, leads to a rapid corrosion of metal pipes.
Offer at the bottom to tie the pipe with a strip of cloth, which absorbs moisture, and the ends to place it in a small container, which will be collected condensate.
Recommend to read
ON ASPHALT WITH A BOAT MOTOR
After reading the title, you might think: a motor is being repaired. Nothing of the sort. This patially "Surf" in excellent condition. But it is not set on the boat, and on the original...
FROM "SPIDOLY" LAB!
(Continued. Beginning at No. 1,2,3,4' 2005)   Instruments based on the radio. Assembly and adjustment of the measuring complex   To configure individual measuring devices and the...