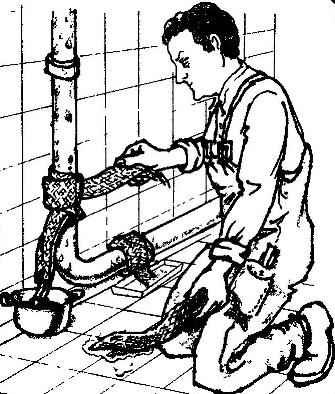 In the room with high humidity on the surface of water pipes settles a large amount of condensate which is flowing down to the floor, leads to a rapid corrosion of metal pipes.
Offer at the bottom to tie the pipe with a strip of cloth, which absorbs moisture, and the ends to place it in a small container, which will be collected condensate.
Recommend to read
CAN BE ALONE
Two-handed saw because so called that it requires the application of tractive effort of the two hands for which at each end there is inserted on top of the wooden handle. But experience...
SUITCASE-TRAILER
You are going on vacation? Certainly your companion will be a heavy suitcase. Just to carry this heavy hand is not necessary. Miniature two-wheeled cart will turn it into a kind of...