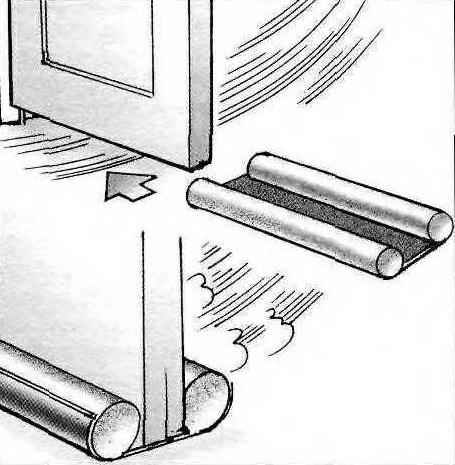 Interior doors usually do not reach the floor, and it walks on feet draught, and the door slams, especially if the window is open. Cold in this room residing.
Glue two of the foam roller for a strip of fleecy fabric (from the inside), the width of which is less than the thickness of the door. Enough to get on the bottom of the door will disappear drafts, and the door will open as you left it.
Recommend to read
THE DRAFT IS NOT TERRIBLE
With insulation front door difficult to close up a crack from the attachment loops. However, there is a simple way to prevent the flow of air between the door and the frame: simply stick...
THE SAFETY GUARANTEE
All good thermos, but only gentle — all because of the bulb: very fragile, especially filled. To protect the bulb, without disturbing its properties, will help foam ring made of...