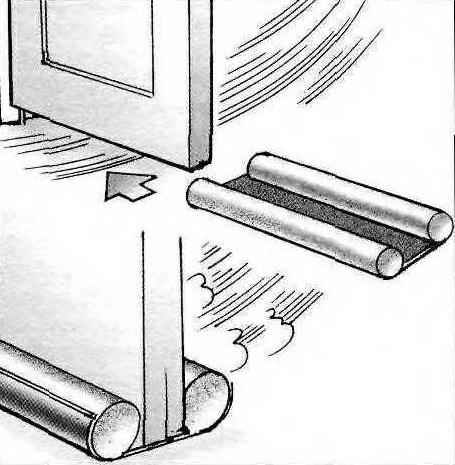 Interior doors usually do not reach the floor, and it walks on feet draught, and the door slams, especially if the window is open. Cold in this room residing.
Glue two of the foam roller for a strip of fleecy fabric (from the inside), the width of which is less than the thickness of the door. Enough to get on the bottom of the door will disappear drafts, and the door will open as you left it.
Recommend to read
AND IN SLUSH AND ICE
For six years, regularly serves me scooter "Tourist". For movement on muddy or snow-covered road made to replace the rear wheel other — terrain. In old tires drilled on either side of...
SAUNA IN HASTE
To build this sauna is not too difficult. She is very good at holding heat, it's light, spacious, and relax here better than in the long been known to tourists the sauna from the usual...