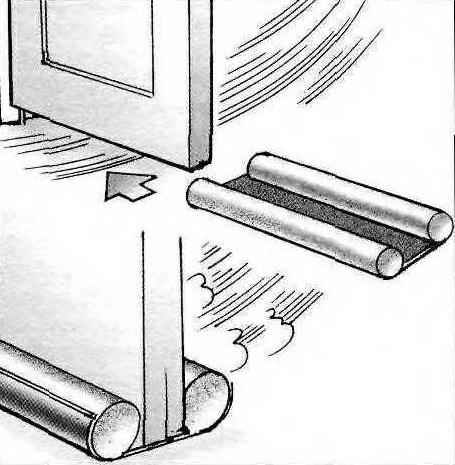 Interior doors usually do not reach the floor, and it walks on feet draught, and the door slams, especially if the window is open. Cold in this room residing.
Glue two of the foam roller for a strip of fleecy fabric (from the inside), the width of which is less than the thickness of the door. Enough to get on the bottom of the door will disappear drafts, and the door will open as you left it.
Recommend to read
SAFETY
Independently vylezanija cots small children, as shown by medical statistics, often leads to injury. To protect the child, if one of the end walls to make a door, and just below her step.
CUTTER OF HOOP
Loves to embroider or cross stitch is used for the tensioning of the fabric an ingenious device — the Hoop: two wooden or plastic rings, one of which together with the tissue fits snugly...