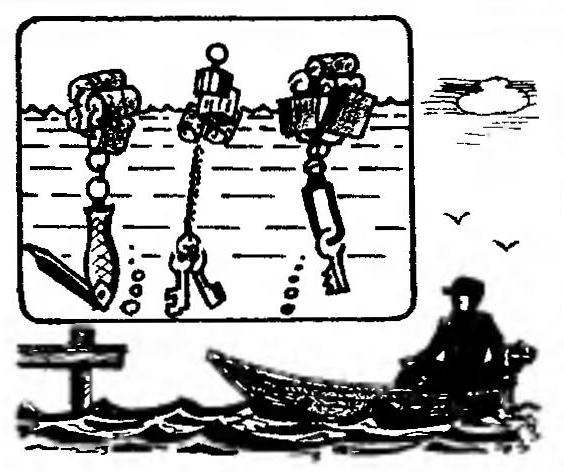 Boats or motor boats, leave laid up in collective or individual pier, usually have a mooring cable or chain with lock. So, we have to use and the keys are not without risk to drop them in the water. Drown while fishing can and a knife, using it to the boat. However, to fear that these objects will sink, not if to implement them key fobs made of corks from wine bottles.
Recommend to read
CAN OPENER-GREGORATOS
The knife, which I did, the commercially available and opens cans faster. Its basis was a steel tube and rod, a part of her. The end of the rod is bent, it is inserted, and then open...
WITH A KNIFE AS A LEVER
The longest of the kitchen knives the mistress used primarily for cutting large vegetables, meat fish, that is, for the most time-consuming operations for the preparation of food. To...