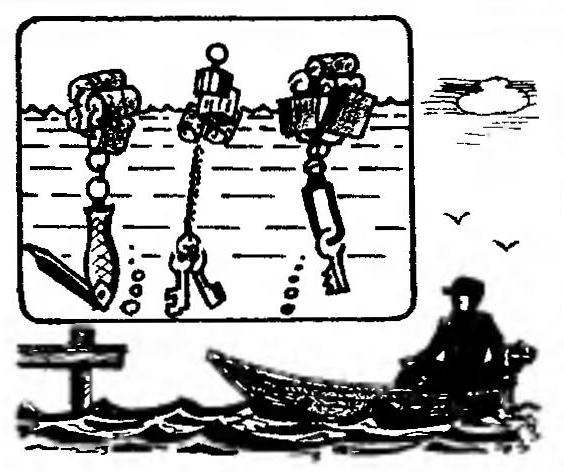 Boats or motor boats, leave laid up in collective or individual pier, usually have a mooring cable or chain with lock. So, we have to use and the keys are not without risk to drop them in the water. Drown while fishing can and a knife, using it to the boat. However, to fear that these objects will sink, not if to implement them key fobs made of corks from wine bottles.
Recommend to read
HANGER FOR SHOVELS
No matter how carefully posed in a corner storage room in the garden or summer cottage the rakes, spades, forks, hoes — they are still getting in the way: take the place of the fall.  ...
DUET OF POLISH ATHLETES
This will meet not often. I must say that in my memory this is the first time Both champion's in one class (S6F) among boys and among adults the same team—Poland. But that's not all....