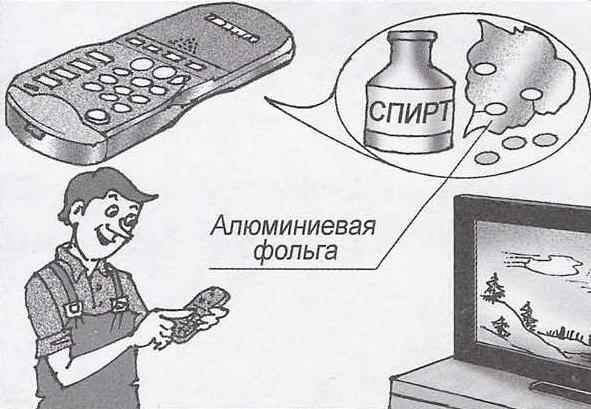 Over time, the most frequently used buttons on keyboards, remote controls (remote control), home appliances and calculators from multiple presses fail — the device will not respond to your efforts.
To restore them easily, if we remember that pressing contact with the circuit Board carries a thin jumper from conductive rubber. Sometimes it is enough to rinse it with alcohol or put a circle of household aluminum foil.
Recommend to read
The GLASS? IT'S EASY!
Any wooden window frame with a single glass is easy to turn into a double, having received a kind of glazing is not worse than common now brand. This will require a brace or composite...
"GUN" TRASTOVIY
The command "Start!" and mixed performance on the race ahead on the highway. Very long lasting-in — 2-3 minutes, but during this time, the miniature machine will take hundreds of turns,...