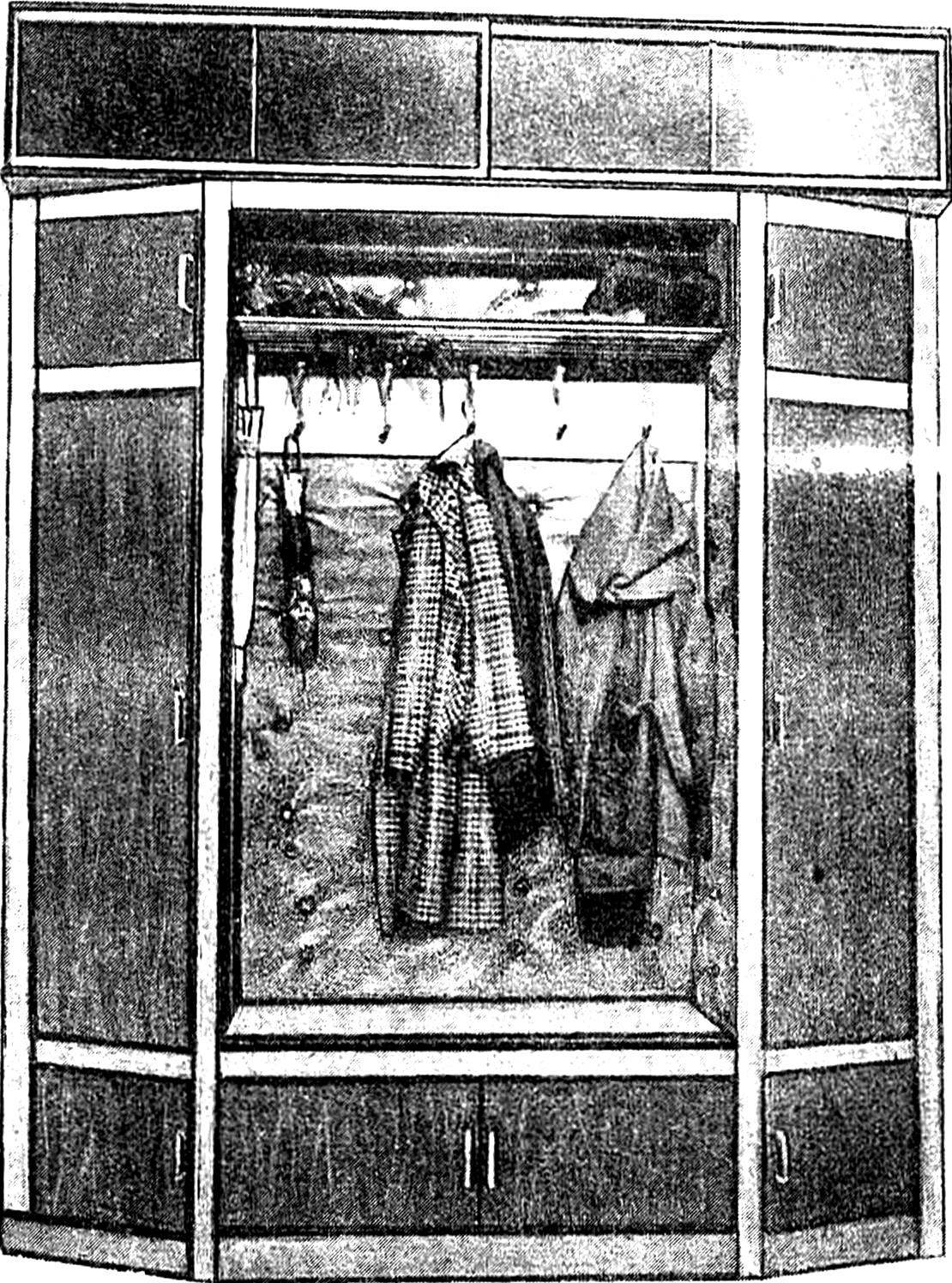 Making wardrobe-hanger in the hallway, I proceeded from the features layout of the apartment is an old building. I have, in particular, opposite the entrance is the door to the closet, so the rack has lateral bevels, which allows him to open the door.
The size of this in relation to my apartment. The trim for the doors of the compartments used plastic. Rack and harness rack coat hanger is made from ash, coated with hot linseed oil (or furniture Polish). Side panel and a mezzanine, the upper and lower panels mezzanine is made of plywood, also impregnated with hot linseed oil. It should be borne in mind that the lower panel on the mezzanine is simultaneously the "roof" of the compartment for casual wear, so the plywood as possible it is necessary to pick with a beautiful texture, as it is easily visible from below.
All joints of the frame by casein glue in the spike. Rack and rail rack have longitudinal grooves into which are inserted during Assembly of the side and rear panels of the Cabinet. The grooves are selected on a homemade machine of the type "Skillful hands" circular saw in two passes.