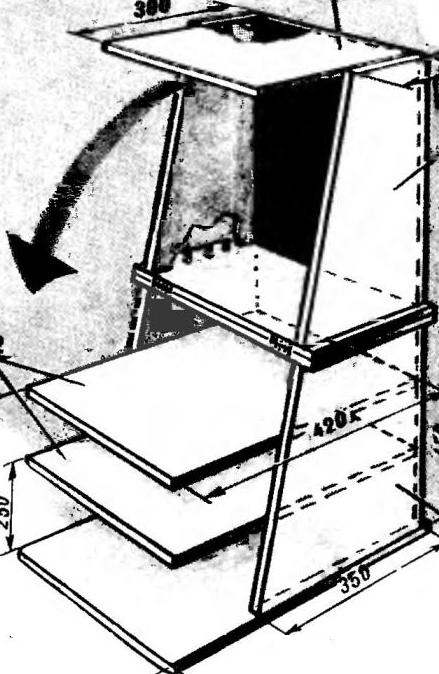 In this original design is just three of the furniture item. When folded, it is a stool — a comfortable place for an elderly person or child that can sit, obovate or removing shoes. However, it looks unusual — like a closed box. However if to open, lift one half up, the open shelf with horizontal panels inside and it will house shoes, sandals, galoshes, items of Shoe care. And the upper part is the table, which can be placed, for example, phone. In General, this versatile design will serve well in the hallway.
For the manufacture of transformable tables do not require scarce materials. It is suitable boards from old furniture, plywood with a thickness of 8-10 mm or chipboard.
Enough to saw of the respective size of the workpiece, and you can begin to assemble connecting parts of furniture parts, plug-in round thorns or cubes, depending on the material used panels.