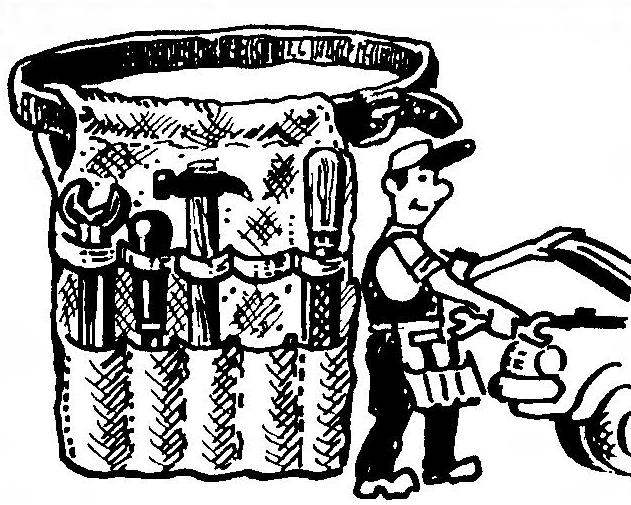 Whether you're building a garden house or fixing a car is easier, of course, to have the tools at hand to not run for each and not lose after use.
The simplest multi-bag"bandolier", hung at the waist, — comfortable instrumental. It is always with you while working, and at the end it is easy to check whether all the tools in place.
Recommend to read
NO MATTER WHAT TROUBLES
If you have Minnie children - protect them from an accident by a gas or electric stove protective "fence" of wire or duraluminium corners.    
RELAY PROTECTION
Voltage instability in the regional power lines, unfortunately, are not so rare. Especially during strong winds, when the wires of overhead lines of 0.4 can overlap. Because of the...