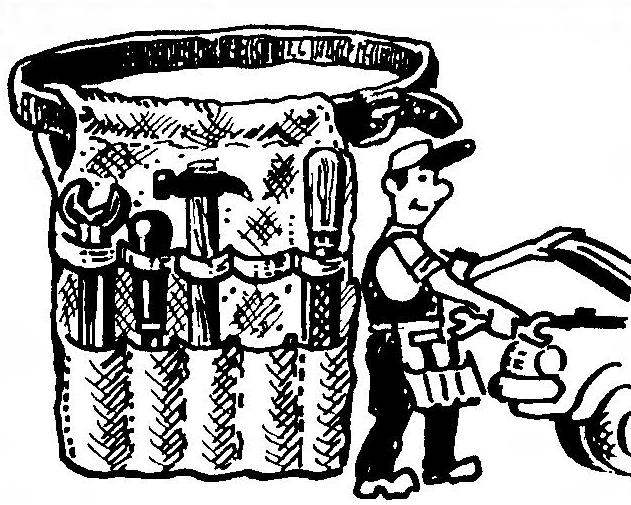 Whether you're building a garden house or fixing a car is easier, of course, to have the tools at hand to not run for each and not lose after use.
The simplest multi-bag"bandolier", hung at the waist, — comfortable instrumental. It is always with you while working, and at the end it is easy to check whether all the tools in place.
Recommend to read
THIRD HAND
When working with such sensitive measuring instrument like micrometer, it is necessary to hold it with two hands — and what to hold on to what is measured! A kind of third hand may be...
PLYWOOD HAND
Any gloves, especially leather, be dried without losing their form if you make this from any material pravilno flat, resembling a hand. Draw pravilno before sawing is very simple: put...