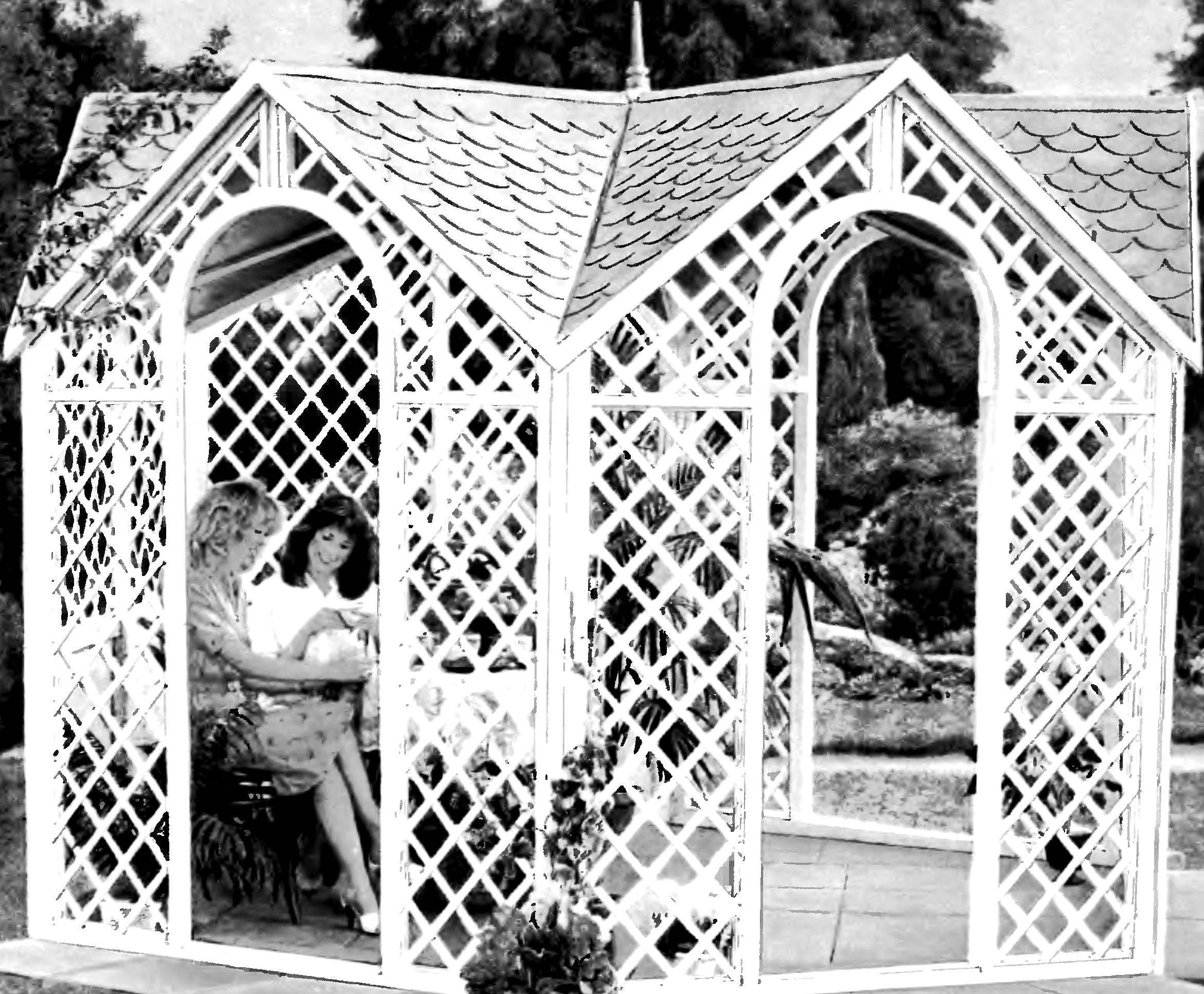 What can compare with the beauty of the gardens, with a unique fragrance of flowers and herbs, denounced by a light breeze? This time all the time you want to spend on the air. Indispensable in the warm season here is so graceful gazebo that will perfectly fit into the landscape of your garden.
It has a hexagonal shape. The walls are light openwork panels, collected from the pine sticks and thin strips (see picture). In four of them arranged in the high-arched aisles.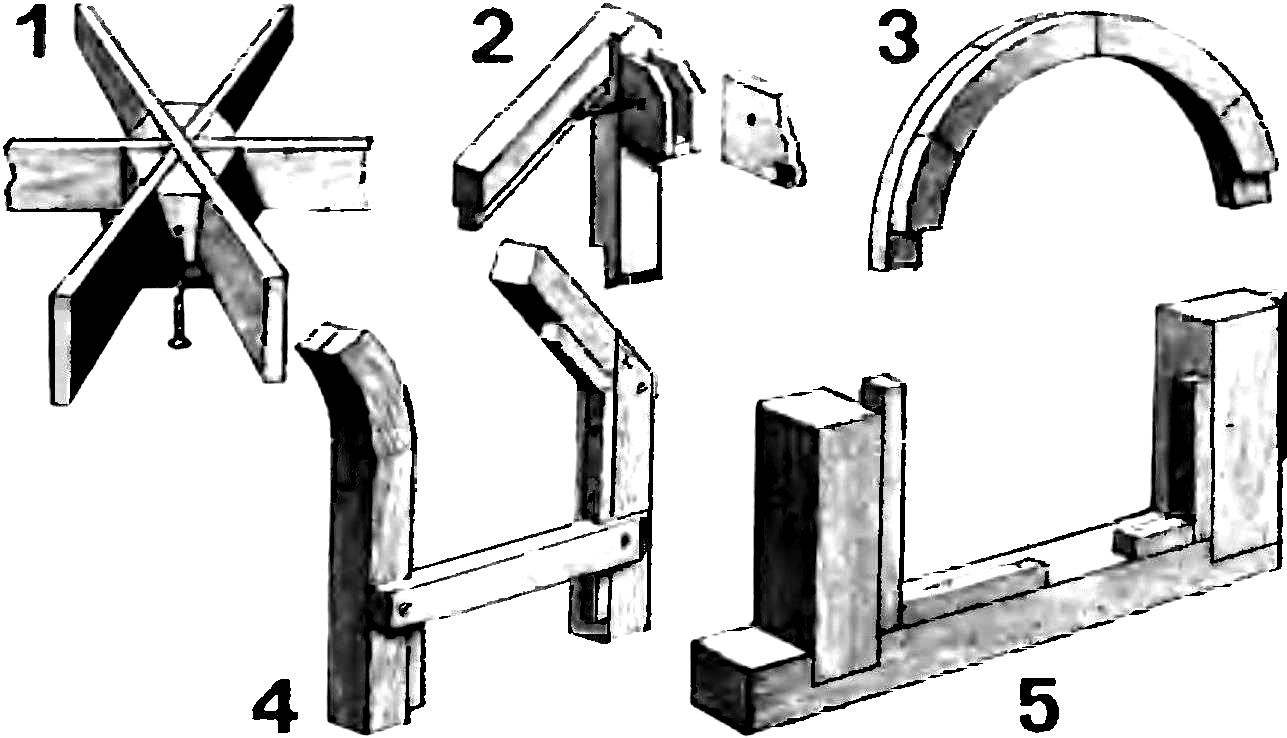 Openwork garden gazebo arranged isn't too difficult. However, when building, you can meet with difficulties if you do not know the design features of some of its nodes:
1 — Central docking station ridge bars (connecting bars — vpoldereva with the strengthening of junction of the triangular lugs and long screws), 2 — connect the ridge beam of the frame wall, 3 — so going the individual elements of the arch into a single unit with glue and nails, 4 — docking arches and roof beams with vertical struts of the frame wall, 5 — coupling the vertical studs of the wall with its base.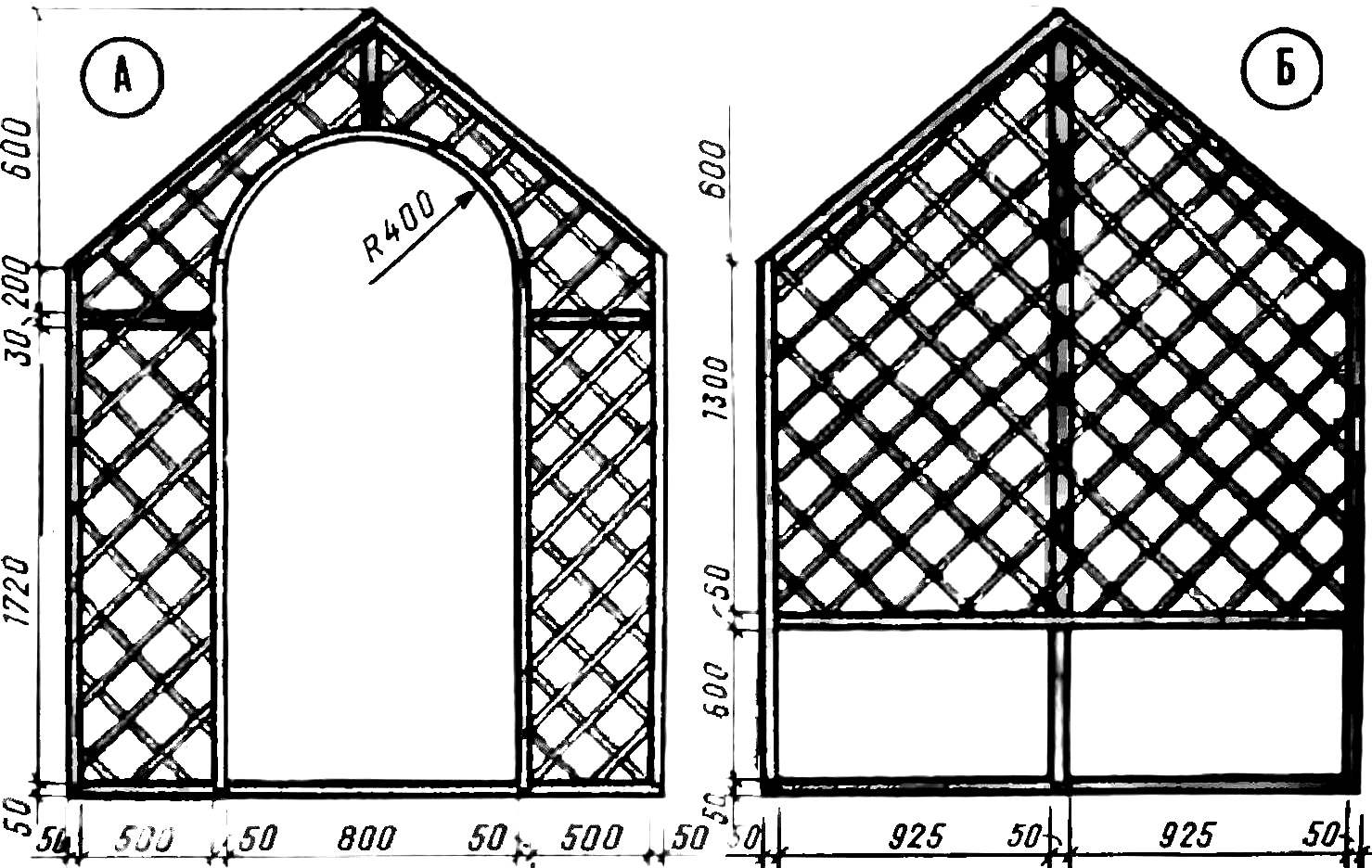 Fishnet panels:
A — arched entrance; B — blank panel.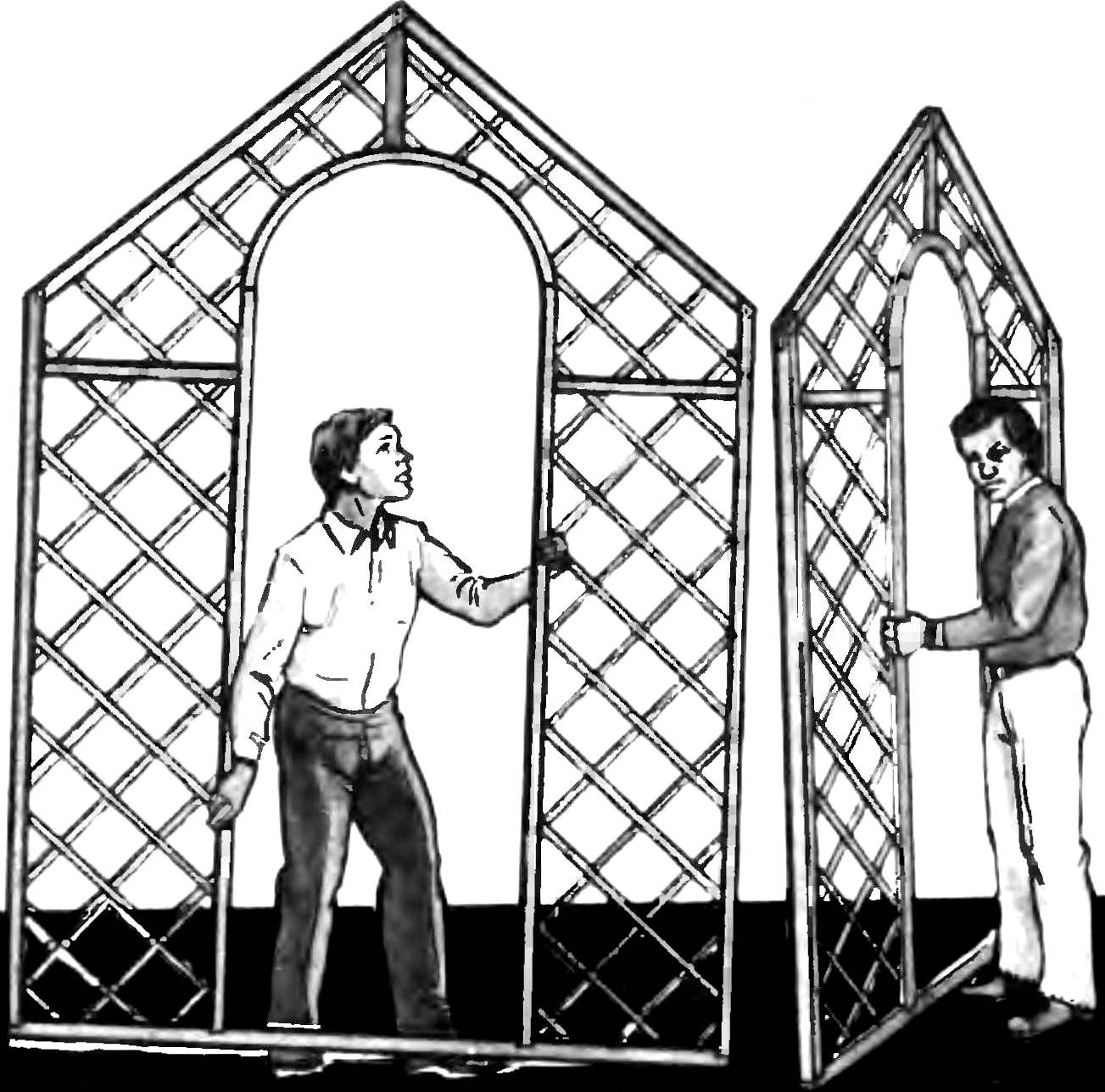 Set openwork panel walls so that the base of the pergola turned out a regular hexagon.
The sequence of parts production and their Assembly is shown in the photos. The main construction material — high-quality plywood, wooden planks and sheet metal roofing. The external finish of the gazebo is the colour of the wooden parts with a layer of primer and two coats of white enamel.