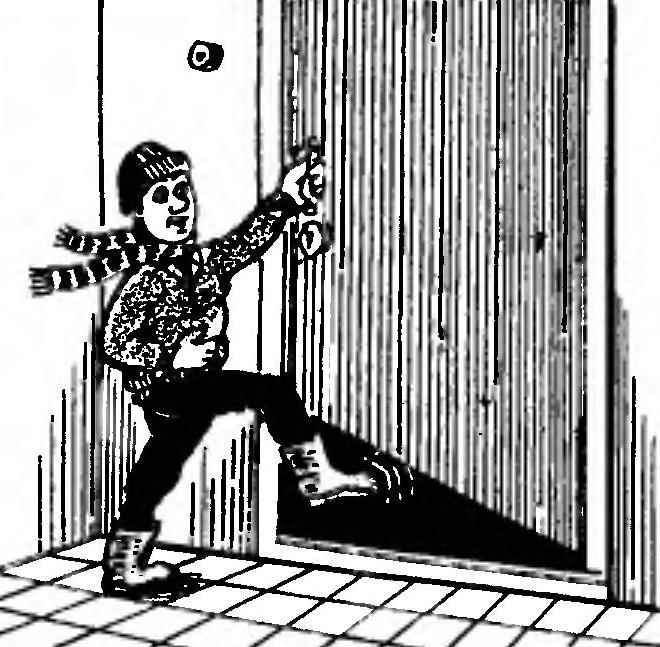 The lower part of the front door, even if you don't allow yourself to be open with her foot, most exposed to pollution. It is easy to protect, by gluing, as shown in the figure, a plastic film or paint the bottom of the door with oil paint, and finally just covered the furniture with lacquer in several layers.
In. GOLOVASHIN, Rybnoe, Ryazan region.
Recommend to read
BRUSH WITH EPHESUS
As a guard on a sword and protects the hand during a fight, and this simple device will protect it when working with a brush. Plastic bottle is cut open and his mate put on a pen — get a...
GREENHOUSE DOME
Gymnastic Hoop, four boards and plastic film — all that is needed for the manufacture of a simple greenhouse. Wraps cut in half and secured crosswise of the drilled holes of the frame of...