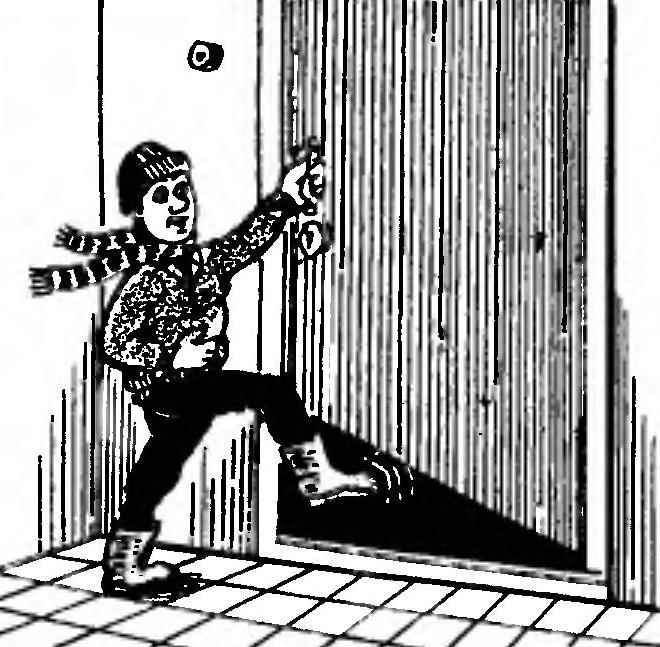 The lower part of the front door, even if you don't allow yourself to be open with her foot, most exposed to pollution. It is easy to protect, by gluing, as shown in the figure, a plastic film or paint the bottom of the door with oil paint, and finally just covered the furniture with lacquer in several layers.
In. GOLOVASHIN, Rybnoe, Ryazan region.
Recommend to read
"EDELWEISS" IN THE COUNTRY
Light truck, which I did for a holiday farm called "Edelweiss", is difficult to attribute definitely to any type of vehicles. He rigidly jointed (of two parts) frame. On the front of the...
Screwdriver with clip
Help out in cases where the assembly of various designs have to screw the screw in a remote place. On a regular screwdriver, I pulled the rubber stopper, and strapped her bent at the...