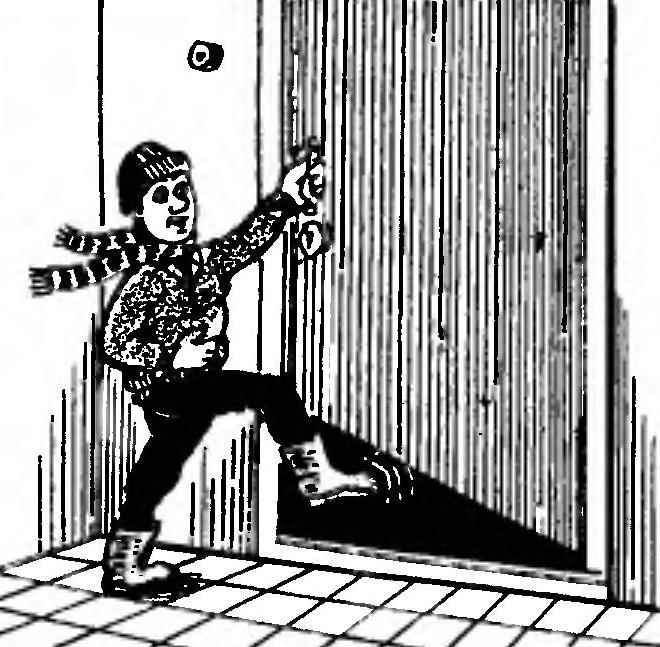 The lower part of the front door, even if you don't allow yourself to be open with her foot, most exposed to pollution. It is easy to protect, by gluing, as shown in the figure, a plastic film or paint the bottom of the door with oil paint, and finally just covered the furniture with lacquer in several layers.
In. GOLOVASHIN, Rybnoe, Ryazan region.
Recommend to read
"MERCENARIES" — NAKED AND IN ARMOR
We have already talked about the fact that the Mediterranean powers, France and Italy after the First world war were almost no modern cruisers scouts that were at the end of battles is...
WALKING STICK WITH LIGHT
The batteries for flashlights are produced not only flat, but the "finger" (in the form of a cylinder) — they are easy to embed in any compact devices. I propose to equip the wooden...