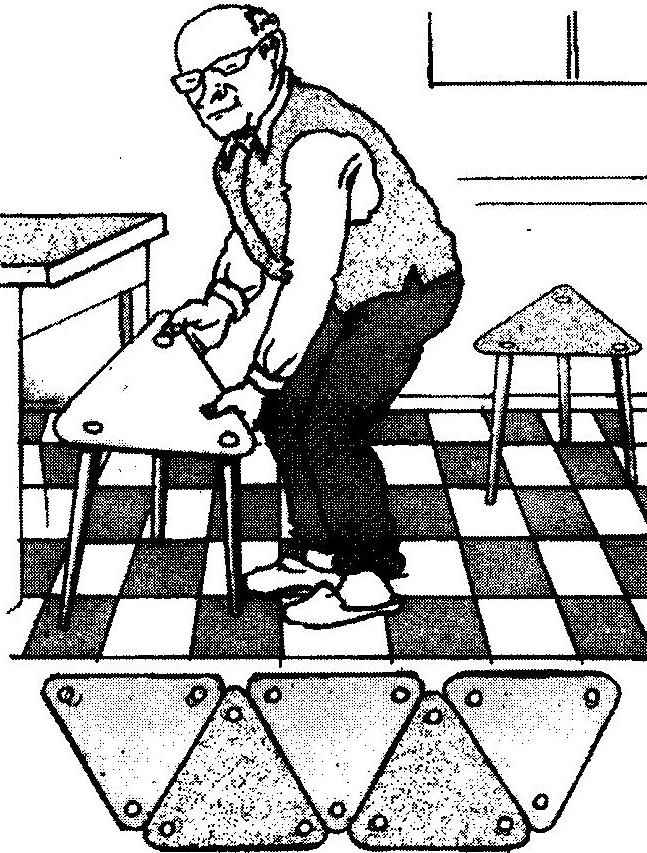 In the apartments of mass developments of the past years of food is very petite in every square decimeter. In these areas put only the furniture, without which one cannot do. And if the chairs in this kitchen is luxury, stools needed. But they can save scarce area, making them triangular seat, and instead of four legs to leave only three. The loss in convenience is not so great, the improvement is at rest there. These stools are light weight, which is also important.
Recommend to read
FURY WITH A SPANISH ACCENT
Fighter biplane Hawker FURY. The first third of the century of aviation, leading the countdown from the flight of the Wright brothers in 1903, can be called the era of biplanes. Most of...
HOME MACHINE-TRACTOR STATION
Since childhood read "modelist-Konstruktor" — he learned a lot of interesting technical ideas and developments. According to publications in the journal while still in school, redid the...