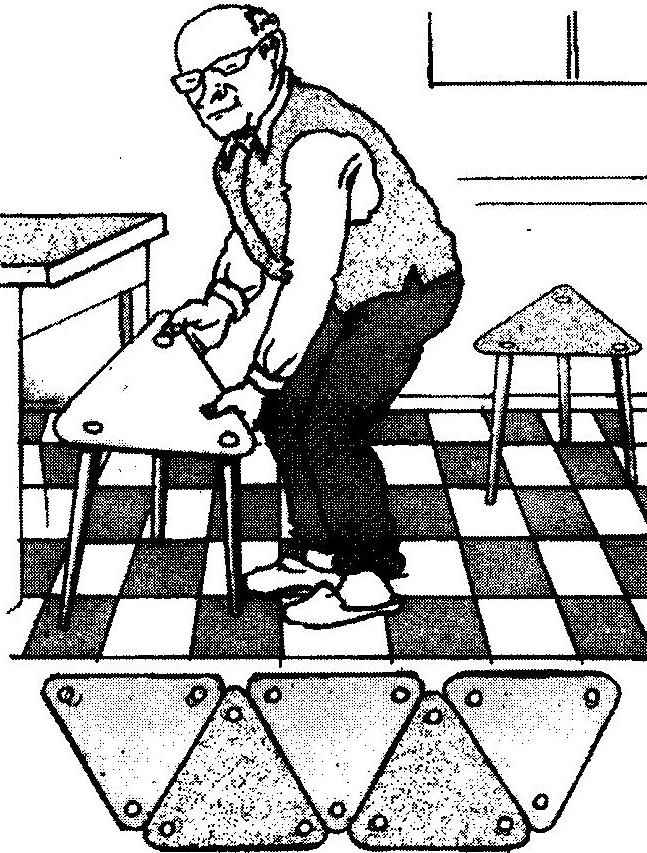 In the apartments of mass developments of the past years of food is very petite in every square decimeter. In these areas put only the furniture, without which one cannot do. And if the chairs in this kitchen is luxury, stools needed. But they can save scarce area, making them triangular seat, and instead of four legs to leave only three. The loss in convenience is not so great, the improvement is at rest there. These stools are light weight, which is also important.
Recommend to read
HANGER IN THE KITCHEN
When cooking food often have to open the pot — add the spices, salt, remove the scum. To keep the weight of the hot cover uncomfortable, and place on the desktop sometimes will not find....
Insurance for drill
Drill chuck, in particular manual, is not always able to keep the drill from turning when machining hard metals or release of the cutting edges of metal. It solves the problem of the...