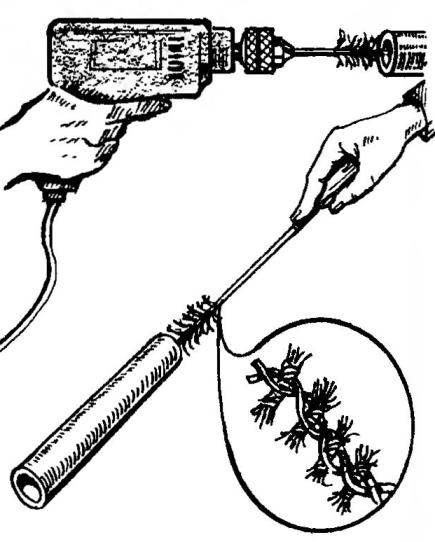 To clean the inside of the tube or a long narrow cavity is not so simple. This can help "brush" like how to wash their bottles, only to make it necessary from segments of a steel cable. The work will go faster if cleaned using a drill, securing it in the Chuck end of "brush".
g a R a n with it, Mordovia
Recommend to read
THE TU-154
Scale model 1:100. Tu-154 (NATO reporting: Careless — "Carefree," in the slang of Russian pilots - "Tupolev" or "Aurora" (from Avrora Cruiser), for three pipes - nozzles) — trimotored...
MANNED EDUCATIONAL…
Three sticks — two strings... So modelers joking about educational models. Those and in fact, usually— solid wood: the wing and the fuselage, and the stabilizer keel of the purple...