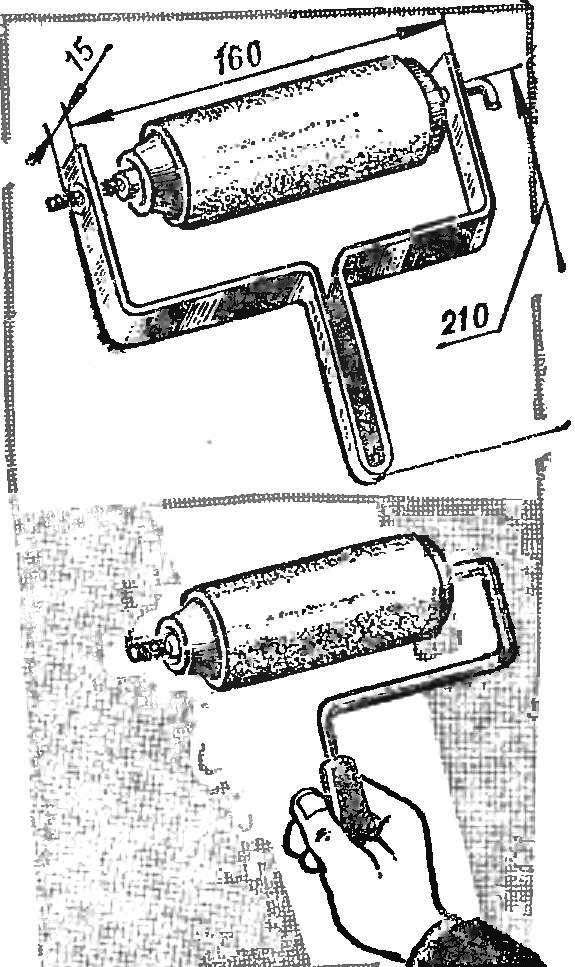 Convenient aerosol package, but ends with the contents of the canister and it has to be thrown away. But could he do a new application? I decided to make out of empty spray paint roller. For this I drilled the bottom center hole Ø 4.2 mm, the same was done from the top, where before was the atomizer. The handle bent from a steel strip (can be of durable wire Ø 4 mm). Cut the end of thread M4 for the mounting nuts, and the balloon is sheathed with foam. Tool turned light and easy to use.
V. LISOVENKO, Makeyevka, Donetsk region.
Recommend to read
TWO BRUSHES
To the chainlink fence does not spoil the view of a suburban area for the prescribed time, it must be carefully painted. But to make it easy. Pneumatic spray paint and hard wire, and...
THE SWITCH UNDER THE HOOD
Often in the organization of outdoor lighting to install the lighting unit is used near a support of a transmission line (the pole) or other suitable wooden structures. For...