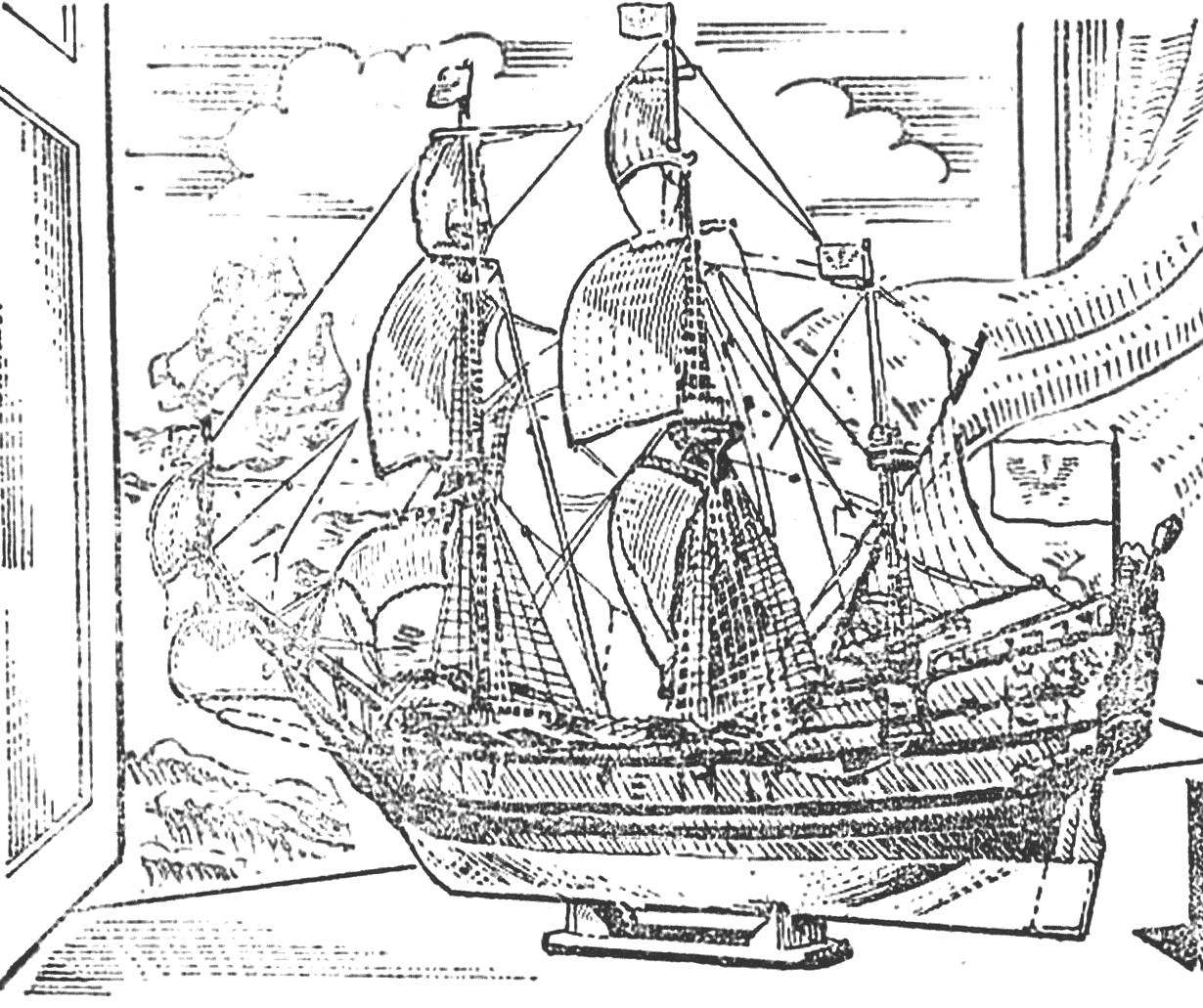 It is known that if two are going to swap, say, apples, then in the end they will still be an Apple. Well, if these two will exchange ideas, then each will have two ideas…
This idea is incorporated in the letter of our reader A. K. Kartseva from Yasinovataya, Donetsk region. About Aleksey Konstantinovich making models of ships and acquired this most interesting case a lot of experience. He offers readers a six technological and design tips and at the same time encourages modelers to share their experiences.
NOT SHARPENING, AND STRETCHING!
It is difficult to get a good accurate preparation for masts or yards without a miniature lathe. Yes, and the machine processing, for example, a round needle with a diameter of 1 mm is almost impossible. Well, I have a surgery treatment round wooden slats is minimalnie time because I do it with… advance.
The tool is made of a plastic school ruler by drilling it to a number of successively increasing diameter holes from 0,5 up to 8,0 mm. For holes of large diameter is made a small lead-in chamfer. That's all.