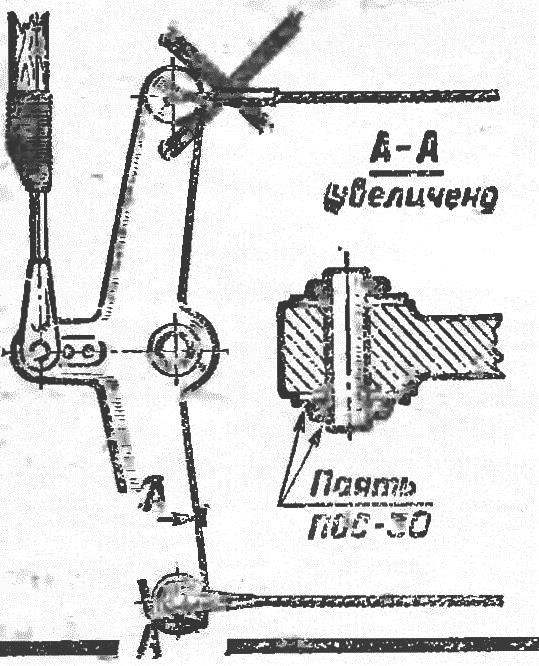 Often prichinoi breakage of cord up there is a gap of a rope, peretirkoj in the place of its connection with the rocking control. The reliability of this articulation can be improved in the following way. The hole in the shoulder, rocking gently reams, and in which is inserted the stripped copper or bronze rod. At its protruding ends are worn thin tin-plated steel washer, then the wire loops of koncowek cables. After Assembly, the solder connection is covered with grease or flux and probivaetsya. Remains to "develop" the hinge and a file to remove excess ends of the pins.
D. TITOV, Odintsovo, Moscow region
Recommend to read
… BROAD-SHOULDERED WARDROBE
Many of the usual glazed bookshelves wardrobe full of them. The capacity of such constructions can be extended, if the installation of the shelves one by one to lay between them a thick...
THAT IS NOT RUSTED CAR
Rust... the number one enemy of almost any metal. "Red plague", with an enviable tenacity and persistence, transforming hundreds of thousands of tons of sparkling high grade, high...