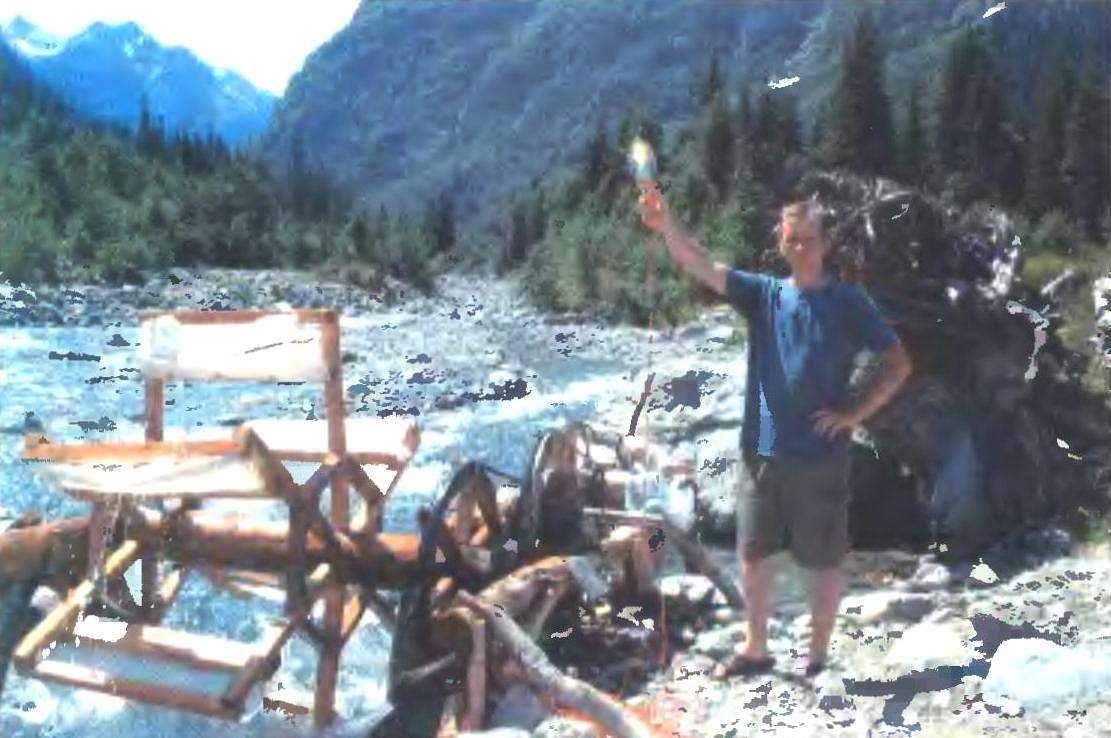 Near the base camp in the district of Tsugaru passes along with the tourists, I have built mini-hydroelectric power plant with a capacity of 15 W and voltage 220 V. This is sufficient for night camp lighting energy-saving lamps or LEDs. Day also can charge batteries of cameras and camcorders that can connect a radio or tape recorder.
Mini-hydro — damless type. Scale rotor blades — 1700 mm, width 800 mm, height -250 mm blades rotational speed of 14-16 rpm. The multiplier transmitting rotation from the rotor to the generator (tractor DT-54) — three-stage V-belt transmission with a total gear ratio i = 130. 220×8 transformer In a power of 250 watts.
A. POPKOV, item Psebay-1, Krasnodar Krai
Recommend to read
FRONT AXLE GOVERN ITSELF
The car's handling and tyre wear, as we know, primarily depends on the state of the front suspension of corners of a longitudinal inclination of axes of rotation, and angles of camber...
THOUGH STABBING THOUGH OPEN
This simple device, although simple, are quite versatile. Consisting of two wooden bars with notches fastened to one end of a sturdy leather or fabric strap, it will help to prick the...