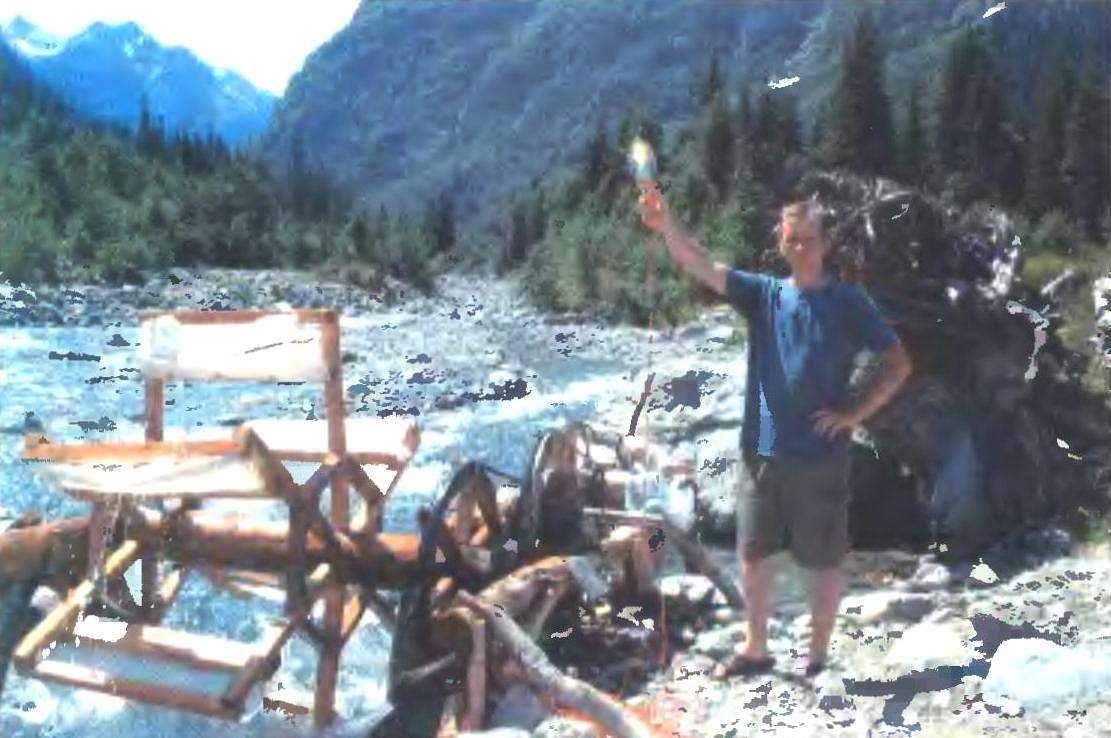 Near the base camp in the district of Tsugaru passes along with the tourists, I have built mini-hydroelectric power plant with a capacity of 15 W and voltage 220 V. This is sufficient for night camp lighting energy-saving lamps or LEDs. Day also can charge batteries of cameras and camcorders that can connect a radio or tape recorder.
Mini-hydro — damless type. Scale rotor blades — 1700 mm, width 800 mm, height -250 mm blades rotational speed of 14-16 rpm. The multiplier transmitting rotation from the rotor to the generator (tractor DT-54) — three-stage V-belt transmission with a total gear ratio i = 130. 220×8 transformer In a power of 250 watts.
A. POPKOV, item Psebay-1, Krasnodar Krai
Recommend to read
LIVE SONY, AND KODAK
Professionally working with imported cameras and digital cameras, sometimes have to face the fact, as in the most interesting moment of the shooting suddenly denied regular batteries,...
THYRISTOR VOLTAGE REGULATOR
My thyristor voltage regulator (THREE) is easy in manufacture and adjustment, linearity regulation and high power output — 200 watts without heatsink and 1000 watt radiator cooling area...