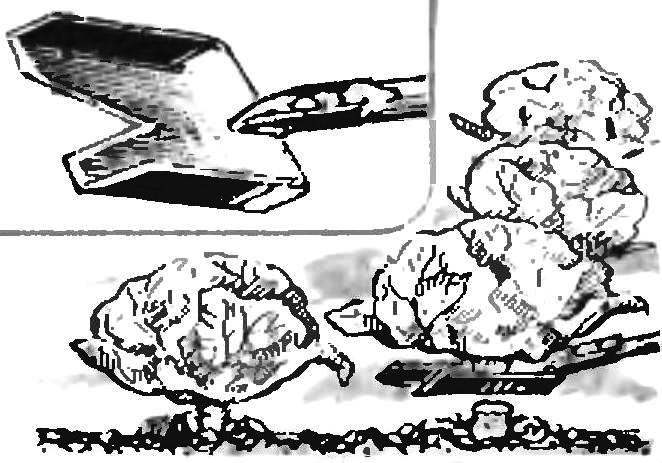 Old (and possibly new) shovel is easy to turn into unusual tool for cleaning.. cabbage. If it is the middle cut, as pucusana in the figure, and to sharpen, it will be possible in the fall very effectively to harvest. Palming instrument neck under cosvn one movement cut it and then sent in the body of the transport or pile.
Recommend to read
ELECTRIC CARS OF THE USSR
Rare video about the production of electric vehicles in the USSR. Be sure to see to understand that at the time we were "ahead of the rest" in development of such technologies. In the...
NOT FROM THE COLD
Truck drivers all over the world like to wrap the "wheel" wheel with a plastic cord or a plastic tube: rough, but it is believed that beautiful and practical hands do not slip. Owners...