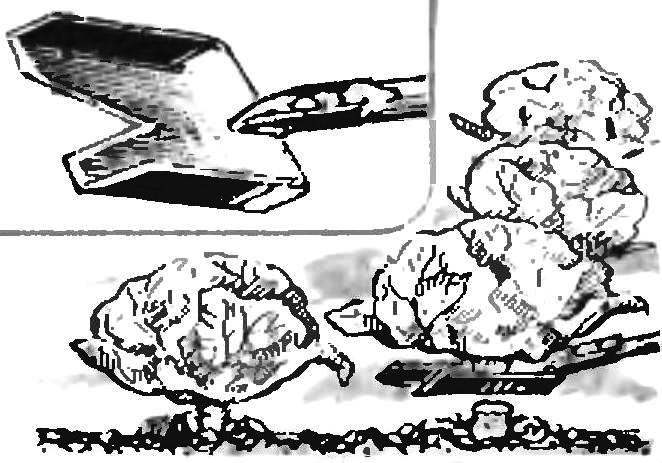 Old (and possibly new) shovel is easy to turn into unusual tool for cleaning.. cabbage. If it is the middle cut, as pucusana in the figure, and to sharpen, it will be possible in the fall very effectively to harvest. Palming instrument neck under cosvn one movement cut it and then sent in the body of the transport or pile.
Recommend to read
TWO-WHEELED TOW TRUCK
Motorists know that cars happen such failure when towing on a rope may not (when there is a fault in the steering control, brake system) or impossible (with some damage to the...
TERMINAL SQUARE
Most automatic screw machines have trehkanatnoy the self-centering, which is easy to fix the workpiece cylindrical or hexagonal shape. And if it is of square section! In this case, a...