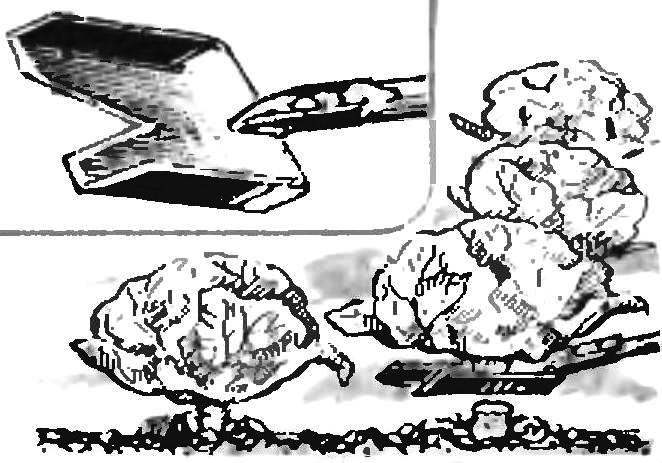 Old (and possibly new) shovel is easy to turn into unusual tool for cleaning.. cabbage. If it is the middle cut, as pucusana in the figure, and to sharpen, it will be possible in the fall very effectively to harvest. Palming instrument neck under cosvn one movement cut it and then sent in the body of the transport or pile.
Recommend to read
NOW DON'T SLIP OFF
Not only plastic, but also wood rulers, especially the long, at carrying out with their help lines are often displaced under the pressure of the pencil or ruling pen. This does not...
TWO CHAMFER — TIME
In the processing of flat pieces cut from sheet materials: soft metal, plastic, plexiglass — sharp edges it is desirable to remove or to blunt (to make the chamfer). The simplest tool...