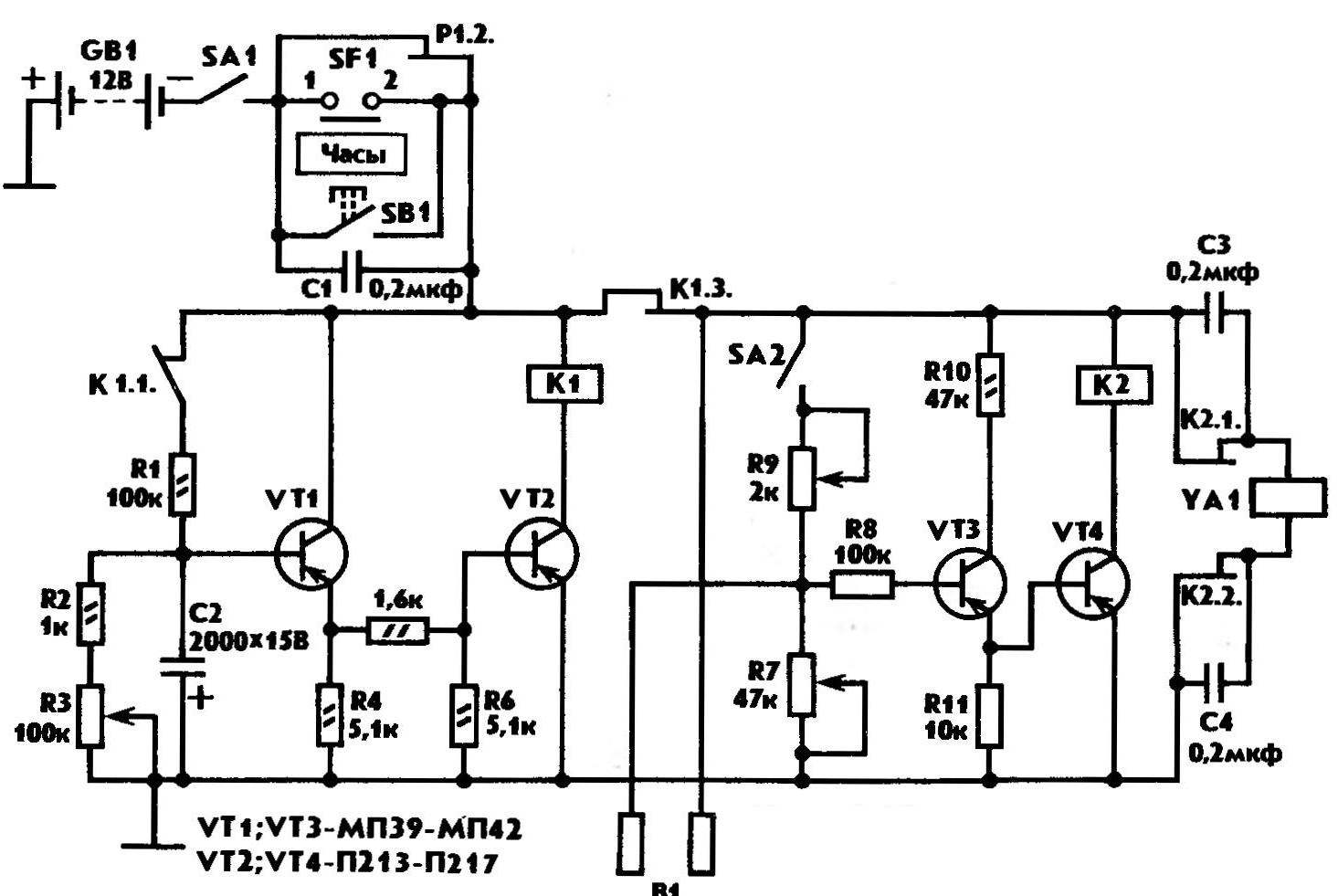 Many plants, like tomatoes, during its growth and fruiting require a lot of moisture, so they often have to be watered, especially in hot season. The proposed machine will help you save valuable time and eliminate the need to be constantly "tethered" to their Pets. Just turn on the power and set the clock correct time of watering. The device is simple to manufacture, and at the same time it is reliable in operation.
The machine consists of a power supply, an electro-mechanical clock "Slava" (or such others having an alarm clock), time relay, sensor and humidity controller, and mechanism for controlling the refilling of tank and watering.
Let us dwell on each of these nodes. Electro-mechanical watches are powered by element 373 voltage of 1.5 V. It lasts for 12 months. The machine clock is used for the initial inclusion. Contacts are used, causing the alarm. The end of the wire 1 (Fig. 1) is connected to the body of the mechanism, and the end of the 2 — to arm the alarm, in the place where you soldered the wire of a buzzer. To save energy, the buzzer should be turned off.
The time relay is assembled on transistors /T1 /T2, and serves to lock contact hours and also to adjust the time of watering. It is set by the variable resistor 133. Note that the smallest time slot — 3 min, as the contact hours remain closed during this period, however, such exposure to normal irrigation is not enough.