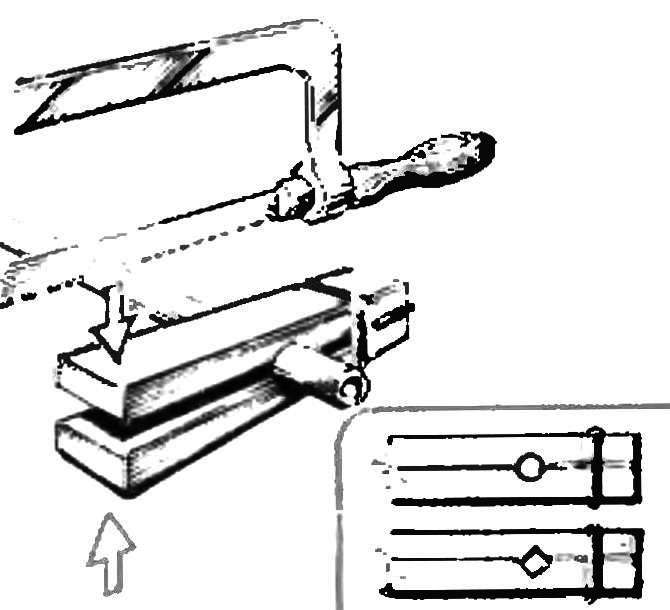 To cut with a hacksaw a thin tube, not securing them, very uncomfortable and tiring. However, if you have no grip on this case— do not worry: help out a pair of wooden sticks, with one end tied with twine or wire. You can sdelatj the bars cross the hollows for the pipe and place the coupler to attach the rubber pad to facilitate the unclamping of the bars with the release of the tube.
Recommend to read
SUCCESSFUL COMPLETION
  Usually all devices in the lab the photographer separately, so working with them in the printing of the images is not very convenient: need a separate or combined outlet for the...
MIRACLE SLED
Strange trail remains for these sleds, rapidly descending from the mountain: the impression is that someone drove on one ski. And only bends on the side added short stroke of the second...