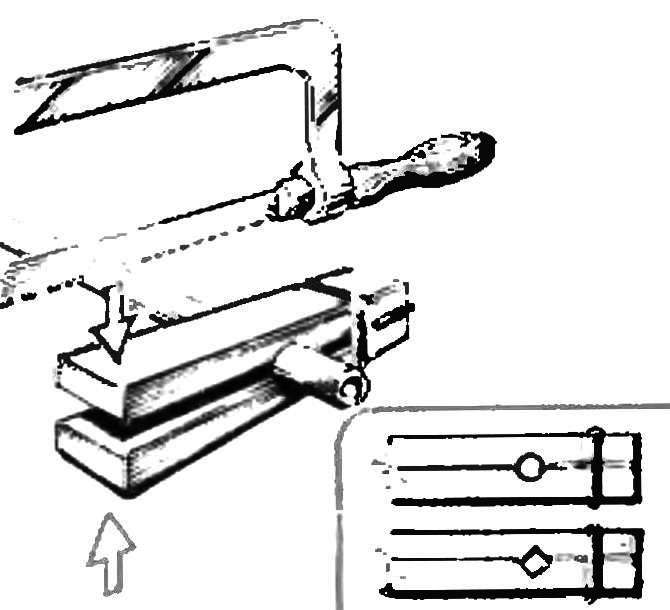 To cut with a hacksaw a thin tube, not securing them, very uncomfortable and tiring. However, if you have no grip on this case— do not worry: help out a pair of wooden sticks, with one end tied with twine or wire. You can sdelatj the bars cross the hollows for the pipe and place the coupler to attach the rubber pad to facilitate the unclamping of the bars with the release of the tube.
Recommend to read
WITH THE "BISON" ON THE HOOD
In the prewar years, the Soviet automotive industry did not spoil the country's economy by heavy vehicles. In small quantities it was producing vehicles medium-duty, established in the...
WITH THE BIKE IN THE SUBWAY
But not to throw out it! And involuntarily thought creeps in to make it a foldable frame. The same as, say, the "Kama". I reviewed the literature on the subject (including the...