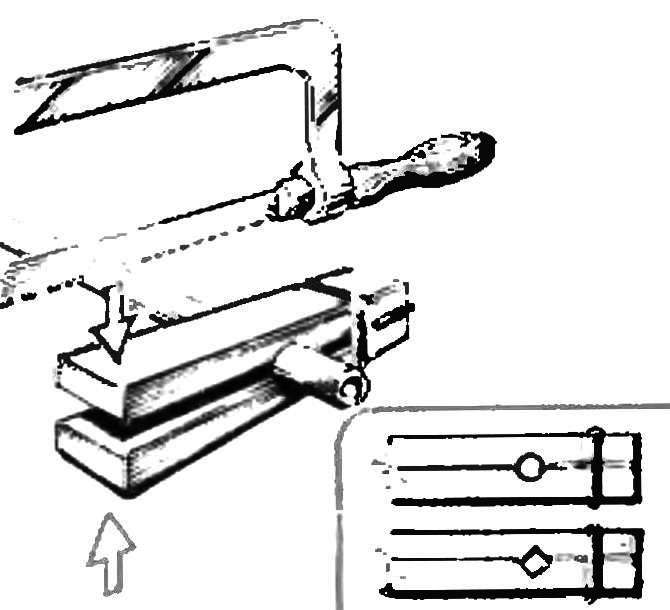 To cut with a hacksaw a thin tube, not securing them, very uncomfortable and tiring. However, if you have no grip on this case— do not worry: help out a pair of wooden sticks, with one end tied with twine or wire. You can sdelatj the bars cross the hollows for the pipe and place the coupler to attach the rubber pad to facilitate the unclamping of the bars with the release of the tube.
Recommend to read
THROUGH THE BAR
It is not easy to drill pipe, clamped it in a vise and nukernel. The task will be made easier if you resort to using a small block of wood. It is administered in the Vice with the tube...
SCREW TIGHTLY
In cases when you want to prevent turning of the screw, screwed into a Board or plywood, I use a very simple way. Of stiff wire or a nail, whose diameter corresponds to the width of the...