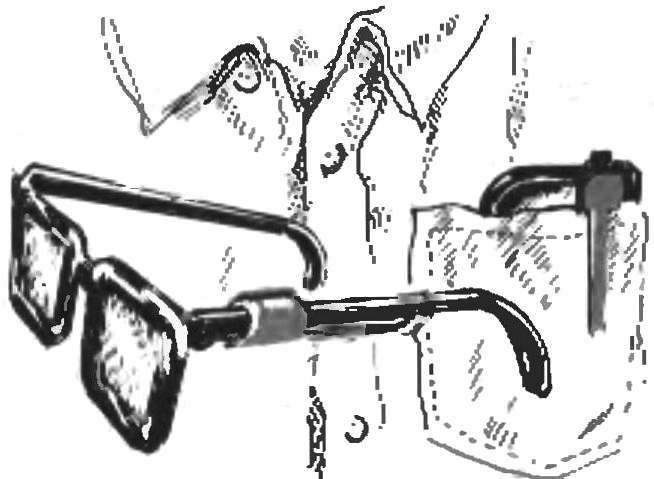 Not only stanochnika produc on, but a lot of homebrew it is recommended to wear protective eyewear when obrabotki materials or eatock tools. Therefore, they should always be with yourself is at hand. Usually where? Of course in a breast pocket. But the man bent glasses slip and… But rather on one of the temples points to attach the clip such as those used on some pens or pencils, and the reliability of their fixation in the pocket is guaranteed.
Recommend to read
THE TAMING POINTS
A wear glasses only while working or reading. And the rest of the time they are buried, usually in the breast pocket. Just have to bend down like glasses are on the floor. Attach to the...
CLIP RENT
All good clutch pencil, some of them even have a built-in sharpener. But from his wooden prototype for some reason he inherited such an inconvenience as the lack of clip. So it costs...