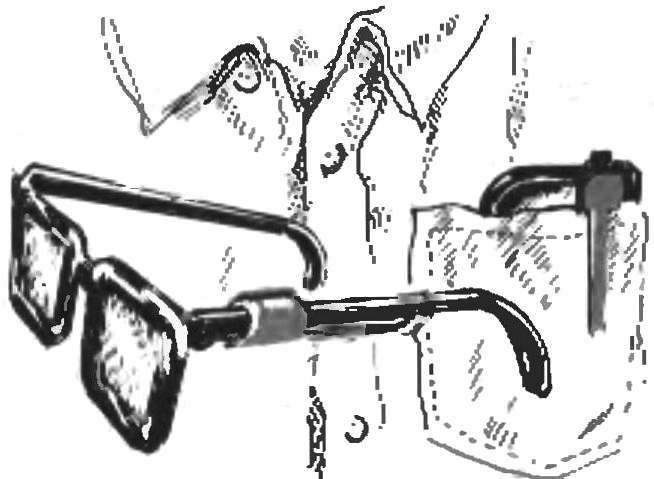 Not only stanochnika produc on, but a lot of homebrew it is recommended to wear protective eyewear when obrabotki materials or eatock tools. Therefore, they should always be with yourself is at hand. Usually where? Of course in a breast pocket. But the man bent glasses slip and… But rather on one of the temples points to attach the clip such as those used on some pens or pencils, and the reliability of their fixation in the pocket is guaranteed.
Recommend to read
"Moskvich-410"
In 1955 the design Bureau of the Gorky automobile plant, who worked at the time on the creation of an all-wheel drive "Victory", started designing small SUV M73 engine and a number of...
WELL, THE FIREPLACE AND FLOOD…
Unfortunately, for most citizens a real fireplace — a luxury almost unavailable. The fact is that modern concrete structures where we live, does not provide a system of chimneys....