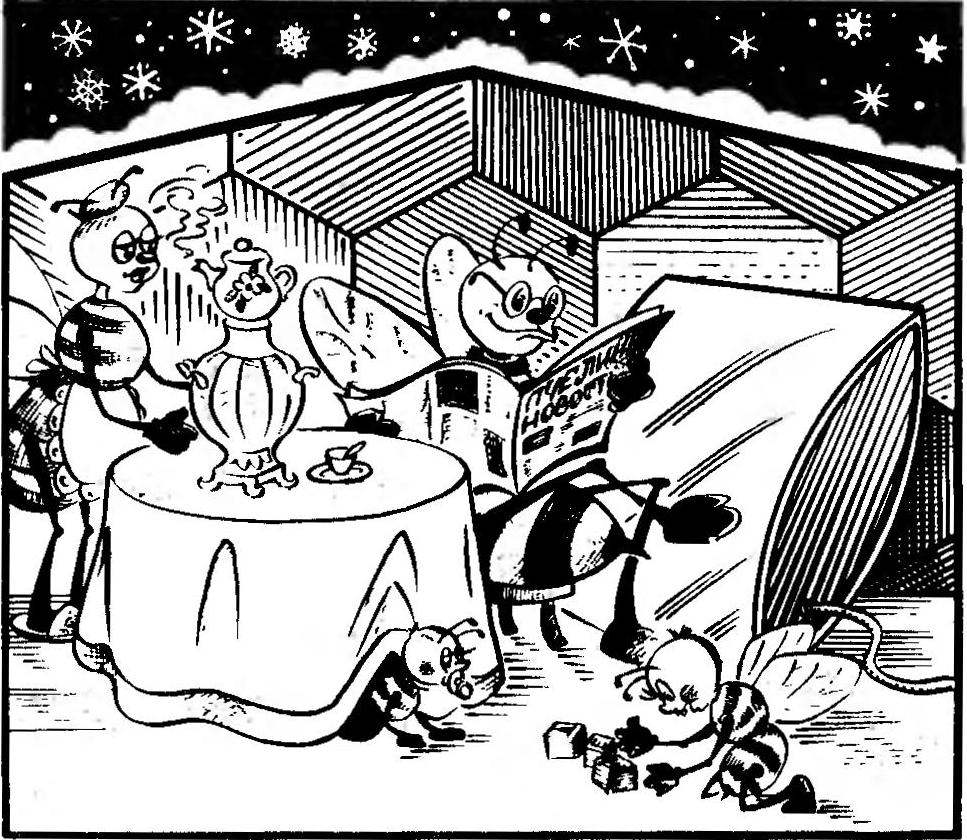 Honeybees live on the Earth for over 10 million years. And of course, tried to adapt to the environment in the wild but not at home… From hibernation they often go weak, susceptible to infectious diseases. And even whole families die. Although, it seems, and here nametype has, as they say, your height. Beekeeper-inventor and long-time subscriber "M-K" S. Kalashnikov developed an original method allowing the bees to facilitate the winter, they create a truly comfortable environment with the use of additional (electric) heating of hives.
However, it had to upgrade the design of the latter. As heaters is proposed here to use… old, familiar to every Amateur photographer electrogenerated. And the required heating temperature using the self-made heat stabilizer with the output stage, is built on a powerful industrial thyristor.
Honeybees, as we know, are social insects. Live in large families, with a distinct hierarchical structure. And in the hive (the nest), they try to maintain the cleanliness and order. Even such a severe winter, in General, not terrible. Of course, with proper supply of food, "comfortable" dry "housing", etc. conditions, the observance of which vigilantly instinct.
But people are irresponsible sometimes intervenes in the harmony of nature. Violating the laws of ecology, poisoning the lives of "brothers smaller". There are even highly resistant bees do not withstand, start to hurt. And in the most difficult time for them — autumn and winter and early spring, they can die.