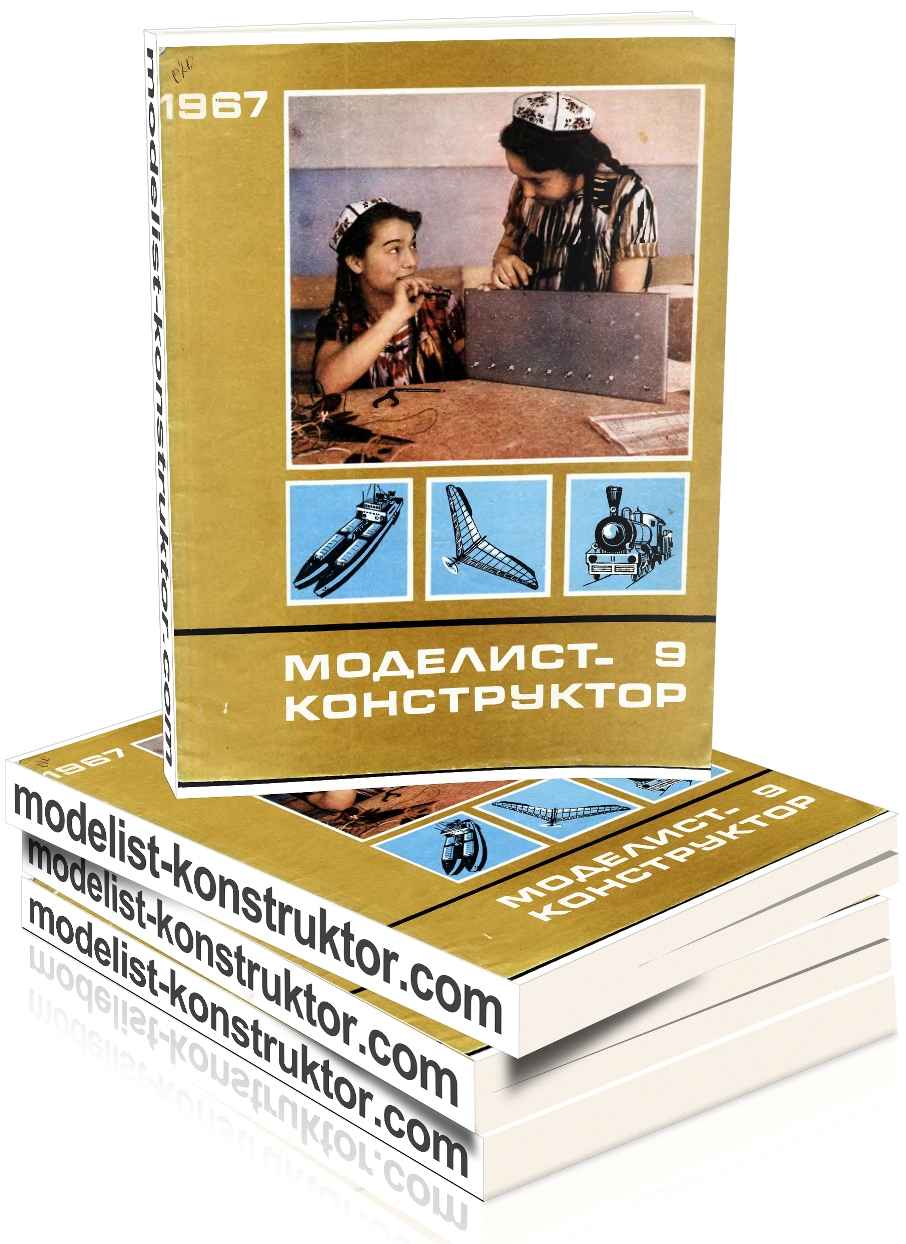 IN THE ROOM:
STTM finish (1);
R. Efremov. First results (2);
L. Zhukov. A single minute in idleness (4);
R. Yarov. Train at the iron hill (6);
G. Smirnov. "Periodic system" of propulsion (8);
A. Tarasenko. Life began in the seventeenth (12);
S. Lipkin. On the advice of the old driver (16);
L. Semenov. "Small Baikonur" (17);
A. Serezhin, And S. Glaser. Skladi (18);
A. Gordin, A. Gorshkov. Watch robot (20);
I. Kostenko. The geography of microvertical (24);
V. Kanaev. The dome under the clouds (26);
V. Medvedev. Model-universal (28);
I. Chernyshev. Cruiser (32);
V. Nagowski. Reactive pulsed (34);
N. Kamyshev, A. Lisov. Models start at… petrol (35);
CLUB HOME DESIGNERS (36);
V. Golovin. Simple microscopes (38);
A. Nevzorov. Strong lines (39);
Catamaran "Sea cat" (40);
AT DIFFERENT LATITUDES (42);
V. Kulikov. XXX Anniversary (44);
Yu. A. Bekhterev. "Wings" (46).
COVER: 1 page – photo Yulia Egorova; 2. – photo by D. Zakharkevich; 3. – photo: V. Fedosov; 4. – installation of Vladimir Martynov.
TAB: 1st page – photo by P. Efimenko; 2-I page – photo by M. Simakov; 3. – photo: V. Tutova; 4-I p. – V. Of figure.
Modelist-KONSTRUKTOR 1967-09 PDF (download)