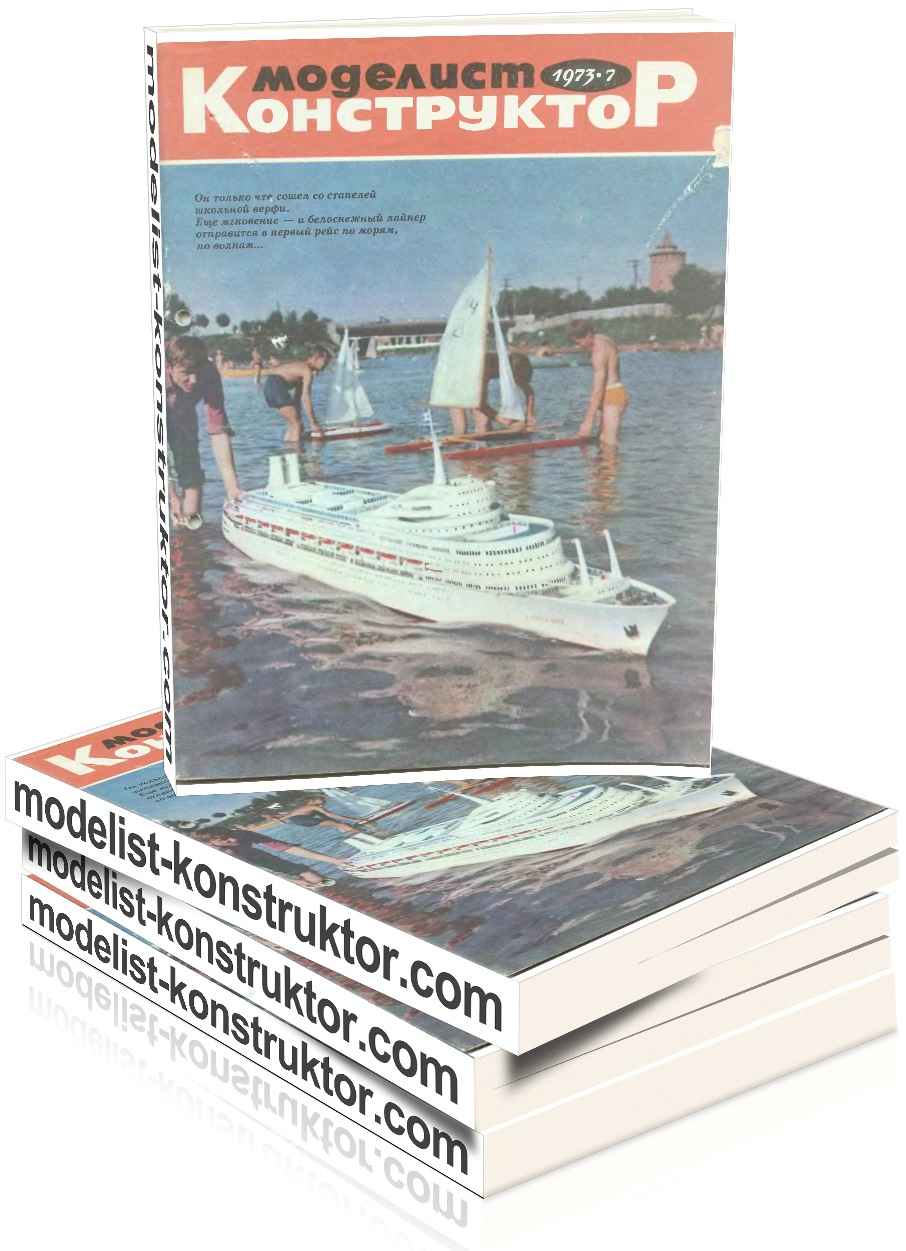 CONTENTS:
Year third year is decisive: V. Kolmogorov. On labor watch five-year plan (2);
R. Yarov. To consider the main focus… (4).
July 29 – Day of the Navy of the USSR: "Their role is even stronger then…" (7).
Create, invent, try!: G. Anoufriev. On one ski (8).
Those who have worked with the pioneers: Yuri Bagdasarov. Mentor (10).
OKB "M-K": V. Egorov. About "Tulpar" – detail (12).
Small-scale mechanization: V. Chichkov, V. Davidenko. "The kid", "Vasarinis" and others (14).
On earth, in the heavens and on the sea In battle formation (17);
V. Kuznetsov. Model BTR-60ПА (19).
Model Champions: V. Tselovalnikov. Bananovoz (22).
100 anchors: (27).
The great explorers: B. Timofeev. Him saluting ships (28).
Models in the world: A. Malinowski. Electric hand Modeler (33).
Atlas profiles: (36).
Club "Zenith": I. Streltsov. Three eyes "of Quartz" (37).
On the verge of fantasy: Boris Popov. Adoplafam (40).
Sports: Kostenko. From experimental models in the "large aircraft" (42).
Hams talk, advise, suggest: (44).
The handyman: (46).
The competition "Space" sums up the results: Yu. Khromov, E. dubicki. Finest hour boys (47).
COVER: 1 page – Before the start. Photo sketch V. Postnikov; 2-I page – young technicians of the Ukrainian SSR. Photo G. Romanovskogo; 3rd page – Competition "Space". Photo by M. Alperin, D. Vozdvizhensky, B. and H. Ruskin.Sviridova; 4-I p. – Kart. Photo By V. Brovko.
TAB: 1st page – Microfracture. Fig. E. Romanova; 2-I p. – APC on maneuvers. Fig. E. Molchanova; 3. – Ship of V. Barents. Fig. N. Rozhnova; 4. – Electric hand Modeler. Fig. V. Berman.
Modelist-KONSTRUKTOR 1973-07 PDF (download)