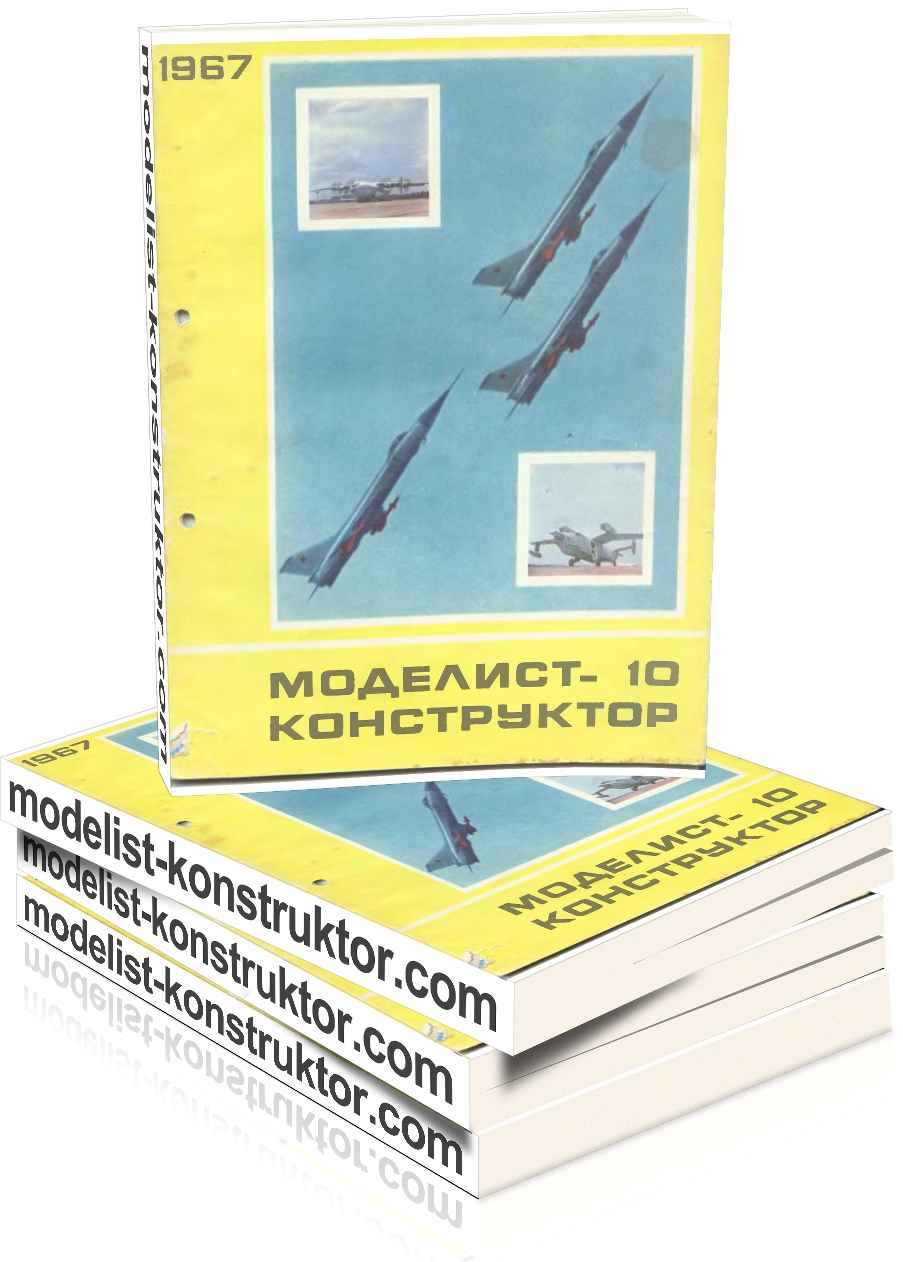 IN THE ROOM:
Test of strength (1);
So Merenkov. Exhibition of exhibitions (2);
R. Yarov. The second call (4);
L. Livshits. "Silver bison" (6);
I. Konstantinov. The "winter prize" (12);
V. Rozhkov. "Winged snowflake" (12);
I. Pustylnik. What "sees" the Telegraph (14);
V. Masik. "Satellite combination" (16);
Yu. A. Bashkirov, V. Bushuev, O. Grigoriev, L. Scherban. The surprises of the magnetic field (20);
L. Cherdyntsev. Microntroller "Laika" (21);
H. Rizayev. Aircraft-67 (25);
Club "Meteor" (26);
I. Kostenko. Flying bike (34);
Club home designers (36);
Yu Bekhterev, G. Reznichenko. 500 meters to victory (37);
V. The Barmen. The Championship Of Russia… (37);
As packaged with team (39);
G. Kiknadze. Turbine warm air (40);
Photo contest "MK" completed (40);
Helicopter "Squirrel" (41);
At different latitudes (44);
I. Podkolzin. Robot "Alex" says (46);
Ask – answer (47);
Read these books (48).
TAB: 1st page – picture of D. khitrova; 2-I and 3-I – photo of Yuri Yegorov.
COVER: 1 page – photo Yulia Egorova; 2. – installation N. Bazhenova; 3rd page – photo N.Zakharkevich, installation I. Lemeshev.
Modelist-KONSTRUKTOR 1967-10 PDF (download)