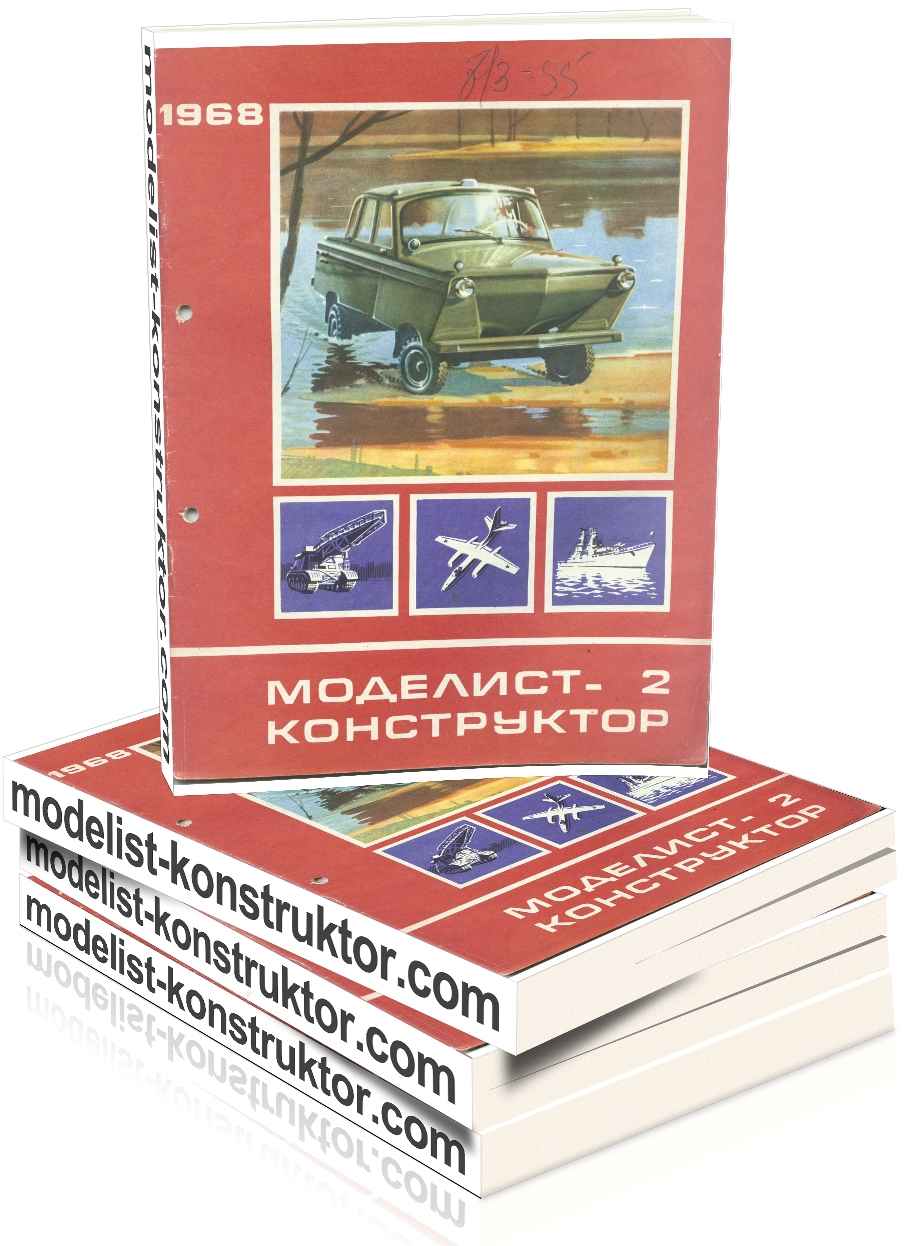 CONTENTS:
Invincible and legendary (1);
V. Tarasenko. At the cradle of combat power (2);
A. Chills. Heaven favors the bold (5);
G. Reznichenko. Battle relics from half a century (6);
L. Lifshitz. Through snow, swamps and Sands (8);
Yury Chumichev. Car floats on water (10);
G. Malinovsky, V. Horev. Homemade brake (12);
I. Nechaev. "To the most distant planet…" (14);
V. Kanaev. Small starts "East" (15);
F. Nasyrov. SVP: yesterday, today and tomorrow (17);
B. Tardieu. Lunging IL-28 (18);
Club "Meteor": (22);
E. Tarasov. Secrets low frequencies (30);
A. Khanmamedov. "Varyag" – the son of "Varyag" (33);
Yuri Sirotkin. Sofia: the victory of our korovikov (38);
L. Mikhailov. "Small Cup" in Tbilisi (38);
The anniversary starts of the year (39);
Model-Champions: (40);
The homework club designers: (43);
Advice to the modeller: (44);
At different latitudes: (46);
On the cover of rooms (48).
COVER: 1 page – drawing E. Molchanov; 2-I page – photo of Yuri Yegorov, layout N. Bazhenova; 3. – photo by J. spondylitis, installation P. Chernysheva; 4. – photo by I. Belov, V. Nikitin installation.
TAB: 1-2-I p. – drawing R. Strelnikov; 3. – figure F. Nasyrova and V. Ivanov; 4. – figure V. Makarova.
Modelist-KONSTRUKTOR 1968-02 PDF (download)