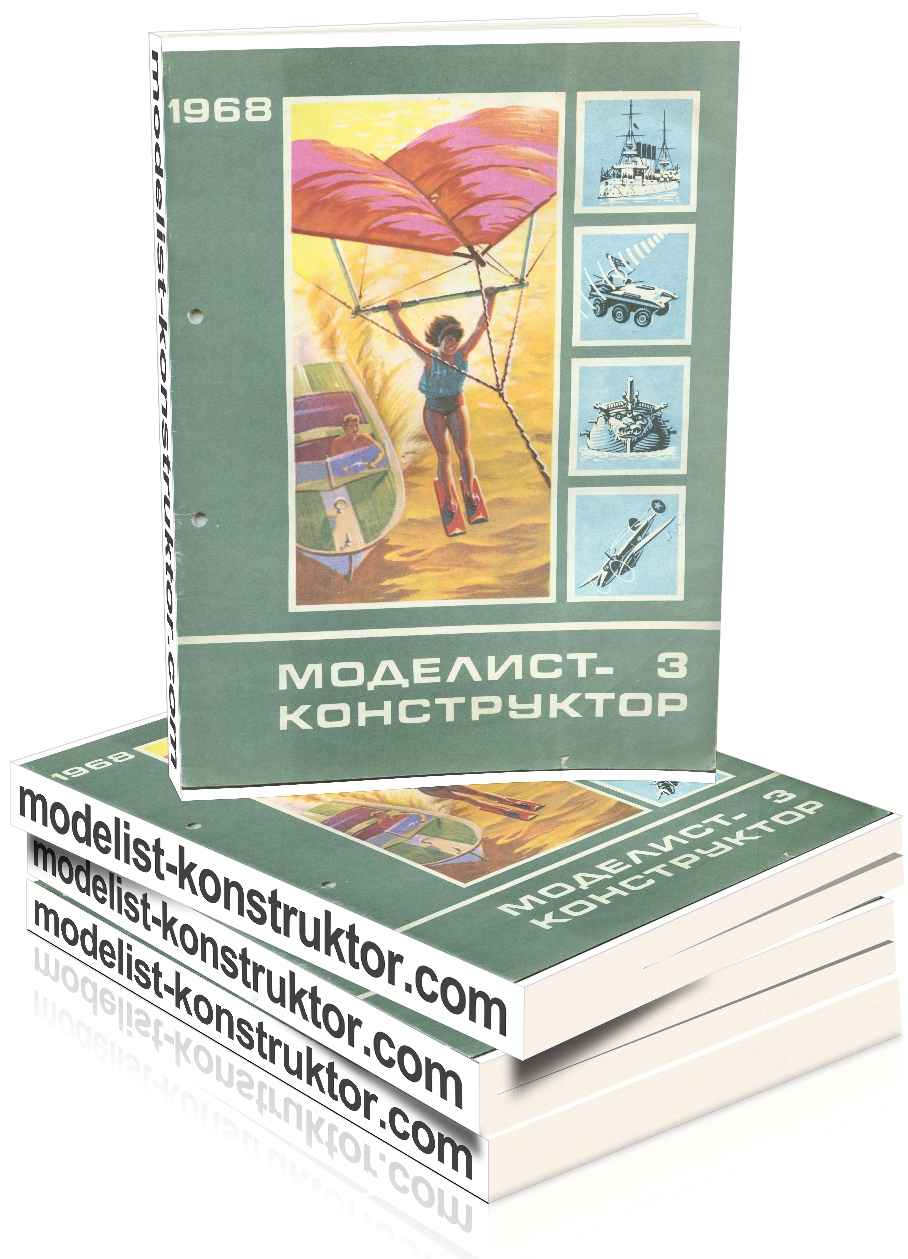 CONTENTS:
In the main staff of the STTM (1);
V. Masik. CUT: business and dreams (2);
V. Matskevich. Pedigree "Sepulcs" (5);
A. Abramov. Cheerful robot "Baby" (6);
L. Timoshuk. Sail in heaven (8);
D. Kozhanov. Steering wheel for boats (10);
The KLUB Meteor: (12);
V. Pilenko. The veteran (21);
L. Dobrygin, I. Pavlov. Proud handsome "Varyag" (25);
Krylov. From sea of antiquity (29);
A. Larionov. Flying over waves (30);
A. Terek. "Fishers of the world" (32);
The choice of the area of the chute (34);
R. Ogarkov, Yu. A. Bekhterev. Aeromobil is a stepping stone to racing (34);
V. Belousov. "Junior" Sasha Anisimova (37);
N. Wolf. Faucet made of plywood (38);
The homework club designers: (42);
At different latitudes: (44);
Crossword "Anchor" (46);
Outboard motor "salute" (47);
Ask – answer: (48).
COVER: 1 page – drawings Molchanova E., 2nd p. – photos by Yuriy Yegorov, 3. – photo by V. Yakubovich. 4. – drawing R. Strelnikov.
TAB: 1-p. I – figure E. Molchanov, 2-3 pages – photo I. Belova, drawings of Sergey Alimov, the 4th page of the figure, Yuri Makarov.
Modelist-KONSTRUKTOR 1968-03 PDF (download)